Shaheed Kartar Singh Sarabha -- Youngest Ghadar Party Hero who was Executed at Age 19
November 16 marks the 106th martyrdom of one of the youngest heroes of the freedom movement, which Right-wing forces have been demeaning these days.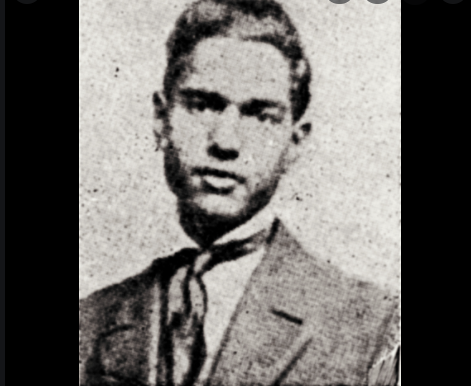 Picture of Kartar Singh Sarabha. Image Courtesy: Wikimedia Commons
Attempts to demean, carefully erase historical achievement as a nation is the new tactic in deployment by nation's Right-wing forces. November 16 marks 106th martyrdom of Kartar Singh Sarabha, one of the youngest heroes of nation's freedom movement.
Born in the village of Sarabha (in Ludhiana district) in 1896, Kartar Singh was brought up with immense care and love. Having lost his father at a very tender age, his grandfather, Sardar Mangal Singh, brought him up. After his initial education at the village school, Kartar Singh took admission in the Khalsa School, Ludhiana.
Academically, he was an average student, who was good at playing pranks on others and was called 'aflatoon' by his classmates. He was loved by everyone, had a separate group and was a leading sportsman in his school. He possessed all the qualities of a leader.
After studying up to class 9, he left for Odisha to stay with his uncle. Having passed his matriculation examination there, he joined college in 1912. Kartar garnered influence by his headmaster, Shri Beni Madhav Das, whom his one-year junior Subhas Chander Bose revered as his Guru, a patriot to the core. Further, he desired to go to the US, and his family supported him on this decision.
Soon after his arrival in the US, he joined a school along with part-time jobs but soon after like other Indian emigrants he realised that first and foremost India must secure freedom, which had to be fought for, leading to the birth of Ghadar Party in April 1913, getting fully activated on November 1, 1913 with the launching of Ghadar weekly from Yugantar Ashram thanks to the dedication and untiring efforts of Kartar Singh Sarabha, Lala Hardayal and associates.
In those days, whenever an Indian landed in America, the Immigration Department officer would often confront them with numerous complex and puzzling questions deliberately devised to justify their rejection, thereby causing heavy financial loss for the person, and often forcing them to return frustrated and humiliated.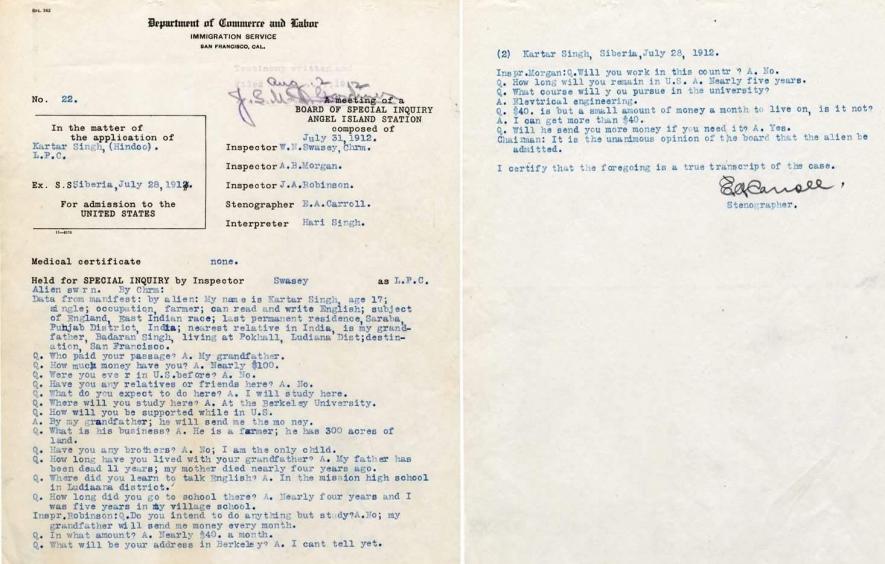 In 1912, after landing at the San Francisco Airport, the immigration authorities quarantined him for special questioning. On being questioned by the officer, he replied: "I have come here for studies." The officer said, "Didn't you find any place to study in India?" He answered, "I have come for higher studies and intend to take admission in the University of California for that purpose."
"And if you are denied permission to land?" the officer asked. To this, Kartar Singh replied: "I would consider that a grave injustice. If hurdles are created in the path of students, the progress of the world will stop. Who knows the education here might empower me to accomplish some great deed for the good of the world. In case I am disallowed to disembark, won't the world suffer due to the lack of that great deed?" Impressed with his answer, the officer allowed him to disembark.
Punjab-based chronicler on India's revolutionary movement, Malwinderjit Singh Waraich wrote in his Sarabha's biography: "The lack of respect for his country disturbed him. The image of an enslaved, shackled, insulted, helpless, impotent India would often flash in front of his eyes. The determination to liberate his country from foreign rule also strengthened. How would the country gain independence this was the main challenge before him. And, before giving much thought, he started organising Indian workers in the US, instilling a love for freedom in them. He would spend hours with each individual, impressing upon them the sentiment that death is many-a-time preferable to the humiliating life of a slave."
After the commencement of this task, many others joined him – and in May 1912, a meeting was organised by six people who pledged to sacrifice their body and soul for securing freedom for the nation. hereafter, the need for a paper for propaganda purposes was felt. A newspaper named Ghadar was launched. The first edition of this paper was published in November 1913 and Kartar Singh, was a member of the editorial board. Kartar Singh's tasks comprised editing of Urdu paper and translating Urdu matter into Gurmukhi script writing and, work of printing press as well. He would write fervently and print it himself on the hand-press.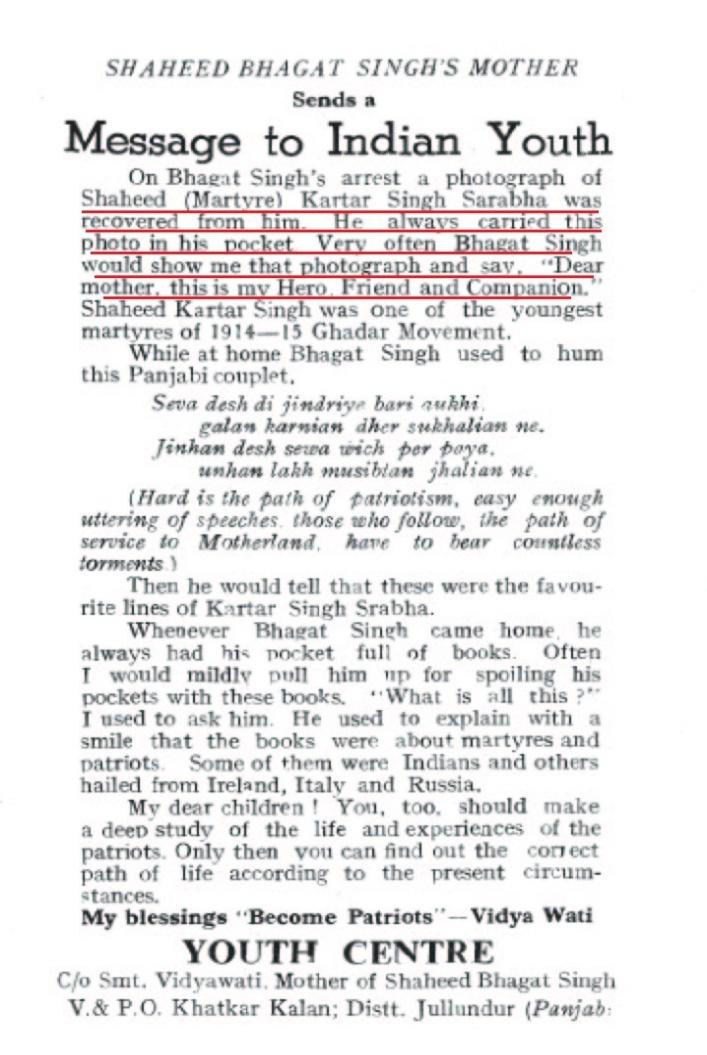 Message to India Youth, Bhagat Singh's Mother, Mata Vidyawati recalling their association.
Kartar Singh was a zealously rebellious young man. When exhausted by his work at the hand-press, he would sing this Punjabi song:
Sewa desh di jindriye bari aukhi, galan karnian dher sukhalian ne, Jinhan desh sewa wich pair paya, unhan lakh Musibtan jhalian ne.
(Hard is the path of patriotism – the uttering of speeches is easy enough. Those who follow the path of service to the Motherland have to bear countless torments.)
Mata Vidyawati, mother of Bhagat Singh, recalled Kartar Singh Sarabha in the following words: "On Bhagat Singh's arrest, a photograph of Shaheed Kartar Singh Sarabha was recovered from him. He always carried this photo in his pocket. Very often, Bhagat Singh would show me that photograph and say, 'Dear mother, this is my hero, friend and companion."
In September 1914, when Komagata Maru ship had to turn back after undergoing indescribable suffering at the hands of brutal white bureaucracy, Sarabha, along with another revolutionary, Mr. Gupta had flown to Japan. In February 1914 itself, the tri-coloured party flag was hoisted at a public meeting in Stockton and pledges were taken in the name of freedom, equality, and fraternity. In February 1915 he returned back to India, guided the Ghadarites to act against the British Raj knowing the dreadful price he wished to pay in form of arrest. On March 2 1915 he was arrested at Sargodha (Pakistan).
Kartar Singh was only 18 and half years old when the trial began. He was the youngest of all accused. However, the judge wrote: "He is one of the most important of these 61 accused; and has the largest dossier of them all. There is practically no department of this conspiracy in America, on the voyage, and in India, in which this accused has not played his part."
Kartar Singh nonchalantly said, "You would hang me to death? What else? We are not afraid of that…. For my offence, I would either be given life imprisonment or death by hanging. But I would prefer hanging so that I may be reborn soon and get reborn for India's war of freedom. Till India achieves freedom, I desire to take birth time and again, and go to the gallows. And if I am born as a woman in my next birth, then I shall give birth to such like revolutionaries."
After his arrest, Kartar's grandfather visited him when he was locked in his cell. He asked Kartar: "What special event in your life turned you into a worshipper of the goddess of death? Those for whom you are giving your life call you names. I don't even see the country gaining anything out of your death."
Kartar Singh politely asked him, "Grandpa, where is that person?"
"Died of plague."
"Where is [so and so]?"
"Died of cholera."
"Do you wish that Kartar Singh should be bed-ridden and wailing in pain, die due to some such disease? Isn't this death better than that sort of death?" His grandfather was speechless.
At the time of his execution, Kartar Singh was hardly 19 years old.
Get the latest reports & analysis with people's perspective on Protests, movements & deep analytical videos, discussions of the current affairs in your Telegram app. Subscribe to NewsClick's Telegram channel & get Real-Time updates on stories, as they get published on our website.
Subscribe Newsclick On Telegram