Sleepless in Seattle: Starbucks Outlet in Hometown Joins Union, 7th in USA
Workers at 149 other stores in 27 states have signed cards to join the Starbucks Workers United.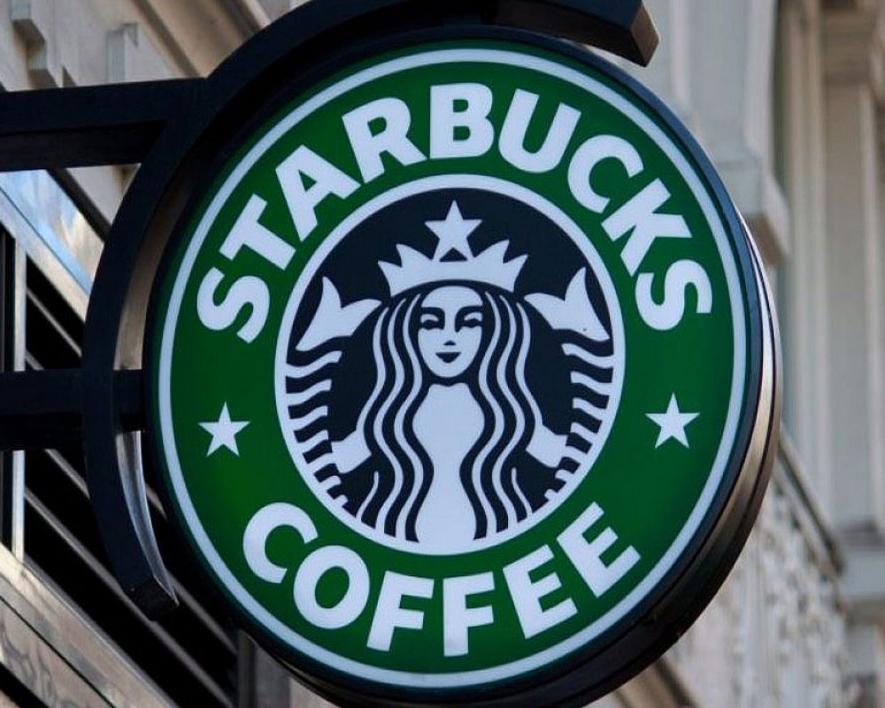 In a symbolic win for a Starbucks store in the coffee giant's hometown of Seattle, USA, its employees have voted unanimously to be represented by a union becoming the seventh unionised outlet in America.
Employees at five stores in Buffalo, New York, and one in Mesa, Arizona, have already voted in favour of a union and the staff of six other Seattle outlets have plans to unionise, The Seattle Times reported.
"Unanimous!" the employees of the store, located at Broadway and East Denny Way, shouted with hands clasped in the air after unionising with Starbucks Workers United, an affiliate of the Service Employees International Union. 
Out of the 13 employees eligible to vote, nine voted in favour, one ballot was challenged and none voted against, according to the National Labour Relations Board (NLRB).
The primary reason for unionising, according to the Capitol Hill employees, is their demand for better healthcare coverage and company policies. It was a "fundamental and necessary way to participate in Starbucks and its future as partners," they said. Now, the employees will negotiate with the company for a first contract.
Becoming the only unionised Starbucks store, located around 1.5 km from the headquarters, in town in the most one-sided victory to date for the employees, the win is symbolic as Howard Schultz returns as interim CEO and workers at 149 other stores in 27 states have signed cards in support of the union requesting an election.
"It's really cool to see. We were able to make a statement," said Rachel Ybarra, a 22-year old barista with Starbucks for almost two years, told the media, CNN reported. "Being in Seattle, where corporate is... I think that's going to make everybody feel much more protected and more confident in organising their own stores."
Though Ybarra agreed that the employees are going to face a "lot of challenges" with Starbucks having "an unfathomable amount of money", she told The Seattle Times, "But we also have the desperation, the fury and the hope of every single Starbucks worker."
With only 1.2% of employees in "food services and drinking places" being members of unions, according to the Bureau of Labour Statistics, the employee feel that their victory sends a bigger message.
"This is a signal for the larger food industry that it is changing and it is building toward something hopefully more sustainable," Sydney Durkin (26), a shift supervisor at the Capitol Hill store, told The Seattle Times. "In the past, maybe these were very transient jobs people only stayed in for a few years, but increasingly they are becoming people's sources of income and livelihood. People in these positions are saying, 'OK. This is what I'm doing. This has to be better than it currently is.'"
Sarah Pappin, who works at another Starbucks location in Seattle planning to unionise, said, "We want to kick down the door in the entire foodservice industry," adding that employees sometimes struggle to get enough hours to make ends meet.
Throughout the national campaign, the union accused the coffee giant, which opposes unionisation, of retaliating against workers. Last week, the NLRB complained alleging that Starbucks wrongly disciplined two pro-union workers in Phoenix.
The company, which didn't comment on Tuesday's vote, had denied the accusations saying it took action against the two employees because they violated the company's policies.
Starbucks has also denied taking improper steps to pressure its workers not to vote for the union. "We will respect the process and will bargain in good faith. … We hope that the union does the same. We have fully honoured the process laid out by the NLRB and encouraged our partners to exercise their right to vote and to have their voices heard," a Starbucks spokesperson said.
Starbucks claims to provide better pay and benefits, including healthcare coverage for part-time workers, and have the best retention rate despite a lower turnover compared to many competitors in food services, according to CNN. According to the company, it hiked wages twice in the last 18 months and said in October that it would raise wages to, at least, $15 an hour, CNN reported.
The new generation of workers, many in their 20s, want more after the pandemic. "We're all coming out of a pandemic. We're all coming out of unstable and insecure life-changing events. Workers are finding they have a lot less to lose and a lot more to gain by standing up for themselves in their workplace," Durkin told CNN. "The people who are making your coffee should also be making a living wage. They should be able to support their family."
Workers are likely to demand a pay hike considering the high cost of living in Seattle. "I have a management position. I make $25 an hour. That should be enough," Durkin said. "But in the city of Seattle, it's just simply not," he told The Seattle Times.
Starbucks employees who have voted for unionisation and seek to join unions have a tough road ahead—they represent a fraction of the company's 235,000 employees at around 9,000 stores in the USA as of October 2021.
"It's hard to be optimistic about this turning labour movement around," Ruth Milkman, a professor of sociology and labour studies at the City University of New York, told The Seattle Times. "But it's interesting in its own right as an expression of the dilemmas facing young, college-educated workers."
According to Dan Swedlow, who has worked on both sides of labour law and is now a management-side attorney at Summit Law Group, the union should "negotiate a deal that works for both sides". "The organiser got everybody fired up and now they need to settle back down and come back to reality so they can negotiate a contract that everyone can live with."
According to Schultz, who has always urged Starbucks workers across the USA not to support the union effort, is dead against unionisation. "I was convinced that under my leadership, employees would come to realise that I would listen to their concerns. If they had faith in me and my motives, they wouldn't need a union," he wrote in his book Pour Your Heart Into It.
On Tuesday, two-time Democratic presidential candidate and senator Bernie Sanders wrote to Schultz asking him to accept the unionising efforts by citing the NLRB complaint. "This is a pivotal moment for Starbucks. As you return to the company, it is time to do the right thing: End the union-busting and obey the law," he wrote, CNN reported.
Get the latest reports & analysis with people's perspective on Protests, movements & deep analytical videos, discussions of the current affairs in your Telegram app. Subscribe to NewsClick's Telegram channel & get Real-Time updates on stories, as they get published on our website.
Subscribe Newsclick On Telegram