Starbucks Kansas Store Withdraws Transgender Staff Insurance Cover
The American coffee giant is using gender-affirming healthcare as a new weapon against unionising.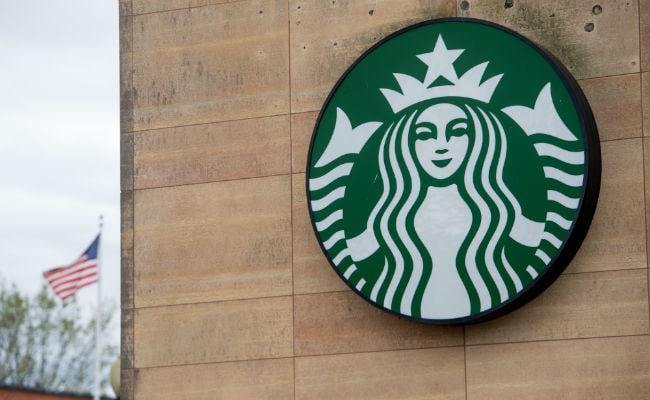 Starbucks told its unionised transgender employees in several states that they could lose gender-affirming healthcare coverage. Image Courtesy: NDTV
After "threatening" its unionised transgender employees in the US with withdrawing healthcare coverage in June, Starbucks has withdrawn gender-affirming surgery insurance at its unionised store located at 75th Street and Interstate 35, Overland Park, Kansas.
Gender-affirming care, as defined by the World Health Organisation, encompasses a range of social, psychological, behavioural, and medical interventions "designed to support and affirm an individual's gender identity" when it conflicts with the gender they were assigned at birth. Harvard research shows that gender-affirming care can significantly reduce suicidal ideation. 
The American coffee giant's health insurance has covered gender reassignment surgery since 2012 and several gender-affirming procedures like hair transplant and breast reduction, since 2018, according to CNBC.
However, after more than 100 of its 9,000 US cafes voted to unionise under Workers United in the last seven months, Starbucks told its unionised transgender employees in several states that they could lose gender-affirming healthcare coverage, according to a Workers United complaint filed with the National Labour Relations Board (NLRB), Bloomberg reported in June.
Workers United accused Starbucks of "threatening employees with loss of benefits" and "loss of gender-affirming healthcare for transgender employees", according to Neha Cremin, an Oklahoma store barista. The union alleged that the company is trying to force employees from not exercising their unionising rights.
Starbucks has been trying to blunt unionising under interim CEO Howard Schultz by emphasising the potential drawbacks of collective bargaining, such as federal labour laws that prohibit the company from unilaterally hiking wages across unionised cafes without contract negotiations.
"I think the company realises that we as trans partners feel particularly vulnerable at this time. I think that in some cases, they are willing to take advantage of that," Cremin told Bloomberg
Cremin's manager recently gave a "veiled threat" in a one-on-one meeting. "Just know that if you unionise, when you are negotiating your benefits, you could gain, you could lose or you could stay the same. I know specifically, you have used the trans healthcare benefits," he allegedly told her. However, Starbucks spokesperson Reggie Borges told CNBC that Cremin's claim was false.
Maddie Doran, a transgender employee with the Starbucks store on 75th Street and Interstate 35 who was fired for 10 months, lost the insurance cover after joining a union campaign, In These Times reported.
Without the benefit, a gender-affirming surgery would have cost Doran $42,000. The benefit ​"was waved over my head" after Doran joined the campaign with one store manager privately telling her, ​"You're here for the gender-affirming surgeries and I'm worried about you [losing that benefit and] becoming the minority [in contract negotiations], because ultimately the union decides."
Subsequently, Doran, who was accused of stealing money, and two other outspoken union supporters Michael Vestigo and Alydia Claypool were sacked in the same week in April. Denying the charge, Doran said that they were fired in retaliation by Starbucks.
As Doran couldn't afford the surgery, one of her friends created a GoFundMe campaign to raise the $42,000. She has raised $2,200 so far.
Gender-affirming healthcare, according to Doran, can be used as a weapons against unionisation efforts. Retaliatory store closures or sackings can especially hurt trans employees, who rely on hard-to-find benefits. 
Describing the union-busting tactics of Starbucks, Doran said when she and her co-workers declared a strike in March to protest "unfair working conditions", managers "tried to throw them off the grounds of a local hotel where they'd been called for a mandatory anti-union meeting.
When a group of workers gathered outside after the meeting, Doran alleged, a Starbucks manager told them, ​"You all need to go," and then complained to the hotel front desk, which said that the police had been called.
Subsequently, Doran, Vestigo and Claypool, who all had made pro-union statements in the media, were terminated in April. The NLRB filed a complaint against Starbucks in May alleging that the firings were retaliatory. Claypool has since been reinstated. 
In an email response sent to In These Times, Starbucks claimed that the company would ​"bargain in good faith" but could make no ​"guarantees about any benefits". "Even if we were to offer a certain benefit at the bargaining table, a union could decide to exchange it for something else." 
Katie Barrows, president, Nonprofit Professional Employees Union differs. ​"Employees form unions to improve their workplaces. Additionally, when employees organise, they are the union, which means they negotiate and vote to approve their union contract—union members are not going to vote for a contract that leaves them worse off. … I've only seen union contracts drastically improve workers' pay, benefits and working conditions," she explained.
The Workers United complaint was filed on behalf of employees at Doran's and Cremin's stores. Some workers at Starbucks stores have reported discrimination against transgender employees. In 2018, Maddie Wade, a transgender employee, sued Starbucks for discrimination alleging her manager repeatedly misgendered her.
In a 2020 survey conducted by hospitality union Unite Here of workers at airport Starbucks stores, which are run by a subcontractor, at least, four employees reported discrimination such as ​"offensive and transphobic comments from managers".
"Starbucks will posture that they care about queer people and they will posture that they care about any minority group but the second you try to have a democratic workplace or speak up for yourself or don't let them bully you—suddenly, you're public enemy number one, and they completely shut you out," Doran added.
Get the latest reports & analysis with people's perspective on Protests, movements & deep analytical videos, discussions of the current affairs in your Telegram app. Subscribe to NewsClick's Telegram channel & get Real-Time updates on stories, as they get published on our website.
Subscribe Newsclick On Telegram