Startup Layoffs, Terminations Hit IT Employees, Unions Intensify Campaign For Legal Cover
Preparing for a long battle, unions say recent terminations and layoffs are unjustified and government must protect the rights of aggrieved employees.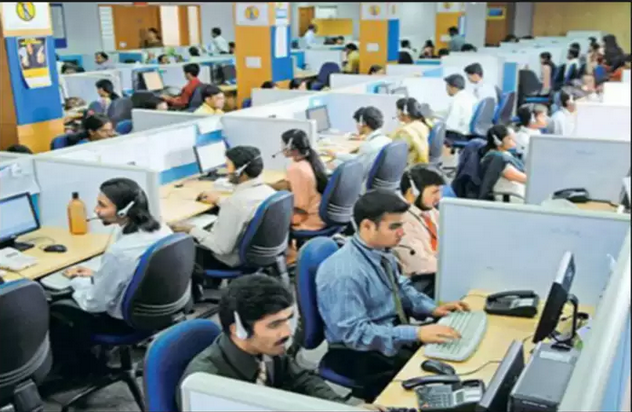 Image Courtesy: Business Insider India
New Delhi: The spurt in termination of contracts and layoffs of employees at a number of domestic startups have compounded woes for employees, who are possibly also staring at being robbed of a shield that was designed to protect them during such emergencies.
In the name of 'trimming the fat', or simply, a bid to earn more profit, at least 5,600 tech employees have been hit by workforce cutbacks at Indian startups in the first four months of 2022, according to a dataset compiled by Inc42. The list of the companies that have resorted to such moves includes, among others, known names such as Vedantu, Unacademy, Cars24, and Meesho.
The axe, as per these companies comes amid a global meltdown in technology stocks, looming uncertainty in world markets faced by large investors, and the impending fear of recession – all of which have collectively cast their after-effects on the private financing market. Yet, executive jobs do not seem to have taken much of a hit.
The passing of these risks on to employees, however, has not gone down well with the recently formed unions in the country's information technology (IT) sector. The unions said they are strategising on how to put up a challenge to such "anti-worker" actions while intensifying awareness drives among tech employees on their rights.
According to them, the recent terminations and layoffs are "not justified," and must attract the attention of governments – both Central and states – to ensure that the rights of the aggrieved employees are not being violated. However, the unions differ in their readings of the causes driving the job cutbacks within the startup ecosystem.
'Employees are Being Forced to Resign'
In February this year, EdTech firm Unacademy reportedly laid off 10% of its total workforce – as many as 600 employees – in a bid to strengthen its financial situation. In May, its rival Vedantu followed in its footsteps by laying off 624 employees.
In the same month, used automobile marketplace Cars24 announced to have let go 6.6% of its total employee count – around 600 employees – according to a report by Inc42. Likewise, e-commerce startup Meesho, which rode high last year with nearly $900 million in funding, also reportedly resorted to restructuring its grocery business – by laying off 150 employees.
The recent reports of layoffs and terminations thus the fact that Indian startups, which aggressively attracted global attention in the recent years, cannot remain immune to the economic pressures in the world market.
According to reports, the capital raising ability of many global companies has taken a hit, courtesy the uncertainties due to the ongoing Russia-Ukraine conflict and rising interest rates. Consequently, the start-up segment, which thrived during the pandemic, is now being advised to "prepare for the worst".
We are, indeed looking, at a global slowdown that is possibly having its effect on the domestic startup companies here in India as well, Alagunambi Welkin, general secretary of Chennai-based Union of IT and ITES Employees (UNITE), told Newsclick in a telephone interview.
He, however, added that this explanation must be treated with caution. "Every now and then, tech companies resort to cost-cutting measures, citing multiple reasons that might be true, but they do not entirely explain all the motives that drive such moves. In most cases, our union has observed that the end goal is basically to increase profit levels at the cost of the welfare of employees," Welkin said, citing examples of major IT companies, such as Infosys and Wipro.
According to the UNITE leader, the funding rounds of the domestic startup companies might have been affected if media reports about them are to be believed. However, the unicorns – a term for startups with valuations above $1 billion – are anyway "well-funded". "The retrenchments cannot thus be justified in any way," he said.
To be sure, owing to funding 'winter', Indian startups raised $ 5.8 billion in March and April, down about 15% from the corresponding period last year, Reuters reported recently, citing data from Venture Intelligence. Resultantly, this year, April was also the first month in more than a year when India had no new unicorns.
Industry experts say the decline in funding in recent months is largely because of the decline in big funding rounds.
However, there is more to employee retrenchments than just a lack of money to sustain the business, said Harpreet Singh Saluja, president of Pune-based Nascent Information Technology Employees Senate (NITES).
"Because of huge funding drives during the pandemic, the startup companies [here in India] went on aggressive hiring drives. However, over recent months, as the overall demand and the revenue-generating operations of the businesses got settled, these companies are now not able to handle the workforce," he told Newsclick.
Kiran Chandra of the Hyderabad-based Forum of IT Professionals (ForIT) shared a similar argument. "The domestic startup companies, in many cases, are forcing the employees to resign because their businesses are not growing any more," he said. He suggested that other reasons, be it the lack of raised capital and so on, are merely a false refuge under which streamlining of the workforce is now being carried out.
Government Must Intervene, say Union Leaders
Chandra said such measures put employees in a "vulnerable position," for whom things are only going to get worse in the years to come. A host of legal protections currently available to them will face dilution due to the impending implementation of the four Labour Codes.
Tech sector employees are currently protected by the provisions dealing with layoffs, retrenchments, and trade unions, among others, which are stipulated under the Industrial Disputes Act, 1947.
The union leaders Newsclick spoke to contended that such protections often do not amount to much in reality due to an overall lack of awareness regarding them within the IT sector workforce. However, these offer the unions the required tools to fight for their rights through various legal mechanisms, at least in matters that come to its attention.
"Now, that will also be seriously impacted," rued Chandra, highlighting that the 1947 law is set to be subsumed under the controversial Code on Industrial Relations. The latter has been flayed by the trade unions for limiting the scope of collective bargaining while tilting the regulatory regime in favour of the employers.
Agreeing with it, Welkin of UNITE demanded the governments – both Central and state – to intervene in the matter of soaring termination of contracts by domestic startup companies.
"In the name of flexibility and dynamism, the companies are playing with the employees' lives. Most of the recent terminations by startups could be illegal also," he alleged, adding, "the government must stop this and ensure that a more stringent and accountable framework is present under which the country's IT sector is covered," he said.
Notably, all union leaders confessed that till now, they have not received any complaints of employees being illegally retrenched or not being compensated for it, as per the provisions of the 1947 law.
Nonetheless, Saluja of NITES feels that complaints are not coming because of the lack of awareness among the employees. "That is why the union is currently focusing on conducting weekly awareness drives within our circles over labour laws and other regulatory protections that are available to IT employees," he said. Similar drives are also being conducted by UNITE and ForIT, and Bengaluru-based Karnataka State IT/ITES Employees Union, Newsclick has learned.
In case a complaint is received, all the union leaders vowed to take up the matter with the authority concerned, suggesting that a legal route would be more preferred for now than hitting the streets. "It is a long struggle and we are preparing to fight it," Saluja said.
Get the latest reports & analysis with people's perspective on Protests, movements & deep analytical videos, discussions of the current affairs in your Telegram app. Subscribe to NewsClick's Telegram channel & get Real-Time updates on stories, as they get published on our website.
Subscribe Newsclick On Telegram