Tripura CM to Implement NCERT Syllabus, Says Students Need to Learn of Hindu Kings
The new decision is likely to bring a lose-lose condition for the children of the state as BJP, under directions from its patriarch RSS, has been on a spree to change the syllabus to suit its saffron agenda.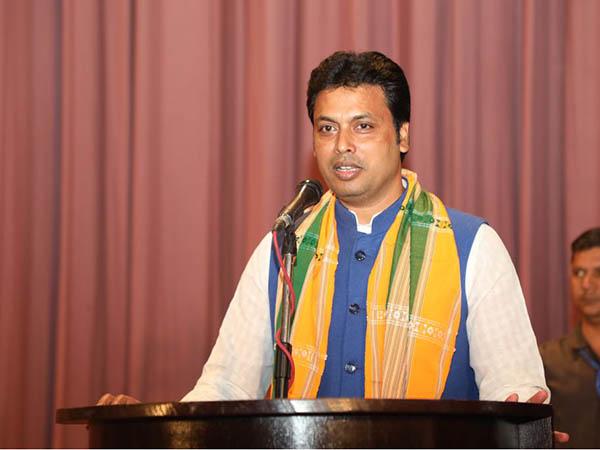 Tripura's newly elected chief minister Biplab Deb, in an interview with The Indian Express, said that his government will be replacing the "leftist" books with National Council of Educational Research and Training (NCERT) in state-run schools. He said that the books, that were used to teach during the left government, focussed on the Russian and French revolutions, depriving the students of knowing the local history. The students should also know about the Hindu kings of state.
"When I say education, I mean quality education and not just numbers. The Communists only wanted the people of Tripura to study Mao (Zedong) and forget our Hindu kings. They removed Mahatma Gandhi from textbooks in government-run schools. I am going to implement NCERT syllabus in all these schools which will also have chapters on Tripura's history," Indian Express quoted Deb as saying.
The new decision is likely to bring a lose-lose condition for the children of the state. Bharatiya Janata Party (BJP), under directions from its patriarch Rashtriya Swayamsewak Sangh (RSS), has been on a spree in its ruled states to change the syllabus to suit its saffron agenda.
The fears of tweaked and distorted history are further strengthened after Minister of Human Resources Development Satyapal Singh assured the senior functionaries of the RSS, that their concerns will be addressed in the new education policy. "Yes, we will address the issues raised from time to time by the RSS, including imparting primary education in Indian/local languages. Besides, how the ancient Indian knowledge can be included in modern school curriculum, will also be examined," Times of India quoted Singh as saying.
Interestingly, the BJP is not only highlighting the role of right-wing ideologues like Vir Savarkar but also is not hesitating to alter the history altogether.
A closer look at the track record of the BJP in altering textbooks suggests that new experiments are being tested in Tripura.
Maharana Pratap defeated Akbar !!
The history books written by eminent historians established the fact the Akbar defeated Maharana Pratap in the battle of Haldighati on June 18, 1576. Historians add that Pratap fled the battlefield and continued attacks on Akbar's army through guerrilla warfare. But the history books of Class IX and Class X in Rajasthan suggest that Maharana Pratap defeated Akbar in the famous battle. Similarly, University of Rajasthan also introduced a book written by a retired professor of history to repeat the distorted history.
Ignoring the icons of freedom struggle
The books of Rajasthan Board, apart from hailing the Hindutva icons like Vir Savarkar, have failed to highlight the roles of Jawahar Lal Nehru and Mahatma Gandhi in the freedom struggle. The Class VIII book of Social Sciences fails to mention that Nehru was the first prime minister of India! The book is also silent on the murder of Mahatma Gandhi, despite the fact that he was assassinated by Naturam Godse on January 30, 1948, in Delhi. Similarly, the Class X and Class XII books make passing reference to Mahatma Gandhi but glorify Hindutva ideologue Vir Savarkar. It must be noted that Savarkar had sought clemency from the queen of England when he was lodged in the Cellular Jail in Andaman and Nicobar Islands.
Muslims and Christians are"foreigners"
The similar trend of tweaking history in school textbooks remained unabated in Gujarat, where BJP is power for 22 years. The books, introduced in the tenure of former chief minister Kushabhau Thakre, depicted the religious minorities of the country as "foreigners". The book states that "the Hindus are a minority and the Muslims, Christians and Sikhs are in a majority"
Unscientific learning in the offing
Apart from tweaking history, successive BJP governments have introduced the books of writers like Dina Nath Batra in the curriculum to impart unscientific education to students. In one of his books, called Tejomay Bharat, introduced by Gujarat government, Batra claims that Stem Cell technology was invented in the age of Mahabharata. He adds that mythological character Gandhari gave birth to 100 children only when her fetus was treated by a sage called Dwaipayan Vyas using stem cell technology.
"…America wants to take the credit for the invention of stem cell research, but the truth is that India's Dr Balkrishna Ganpat Matapurkar has already got a patent for regenerating body parts…. You would be surprised to know that this research is not new and that Dr Matapurkar was inspired by the Mahabharata. Kunti had a bright son like the sun itself. When Gandhari, who had not been able to conceive for two years, learnt of this, she underwent an abortion. From her womb, a huge mass of flesh came out."
"(Rishi) Dwaipayan Vyas was called. He observed this hard mass of flesh and then he preserved it in a cold tank with specific medicines. He then divided the mass of flesh into 100 parts and kept them separately in 100 tanks full of ghee for two years. After two years, 100 Kauravas were born of it. On reading this, he (Matapurkar) realised that stem cell was not his invention. This was found in India thousands of years ago." states pages 92-93 of Tejomay Bharat.
This apart, the communal rant in the book goes on to demonise other religions of the country. "It is better to die for one's religion. An alien religion is a source of sorrow," the book reads (page no. 118).
It appears that Tripura government's new decision will be detrimental to students of the state who have performed par excellence to be one of India's highest literate state.
Get the latest reports & analysis with people's perspective on Protests, movements & deep analytical videos, discussions of the current affairs in your Telegram app. Subscribe to NewsClick's Telegram channel & get Real-Time updates on stories, as they get published on our website.
Subscribe Newsclick On Telegram