Turning Neighbourhood Into a Troubled Zone
If foreign visits are a mark of decisiveness, then Prime Minister Narendra  Modi wins hands down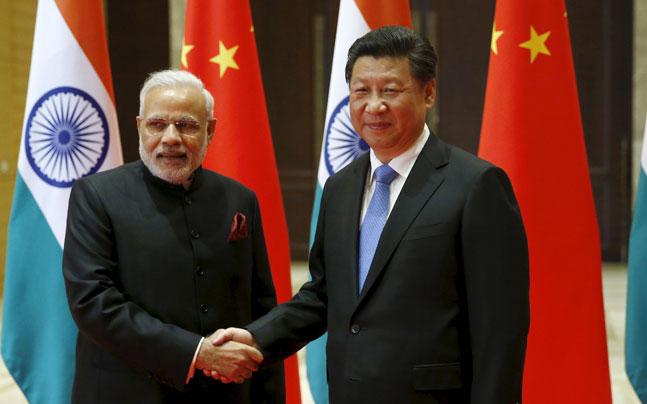 It is claimed that under Narendra Modi, India has "redefined its approach to maintaining relations". If foreign visits are a mark of decisiveness, then Prime Minister Narendra  Modi wins hands down - having visited 44 countries in last four years. Due to all his "nimble footed" diplomacy in past four years, Indian foreign and security policy is grappling with its consequence.  Indian foreign policy's setback in its immediate neighborhood has brought this home most poignantly. To appreciate this, it is worth placing it in the context of laid down principles governing foreign and defence policy.
Although India does not have a document called 'National Defense Policy', however, there exists a policy in shape of Guidelines that were followed by successive governments, insisted former Prime Minister PV Narsimha Rao in 1994. In a speech on the floor of parliament he pointed out these four Guidelines:
1. Defence of national territory over land, sea and air, encompassing among others, the inviolability of our land borders, island territories, offshore assets and our maritime trade routes;
2. To secure an internal environment whereby our nation-state is insured against any threats to its unity or progress on the basis of religion, language, ethnicity or socio-economic dissonance;
3. To be able to exercise a degree of influence over the nations in our immediate neighborhood to promote harmonious relationships in tune with our national interests;
4. To be able to effectively contribute towards regional and international stability and to possess an effective out-of-the-country contingency capability to prevent destabilisation of the small nations in our immediate neighbor-hood that could have adverse security implications for us'. 
Admittedly, guidelines must also keep pace with changing times and therefore need to be examined critically. However, if for the time being one accepts these unchanging guidelines as guiding star for strategic thinking, then what is happening in the 'immediate neighborhood', which stands expanded to 'extended neighborhood', presumably in keeping with expanding trade and other links outside South Asian subcontinent. However, Indian government's ambition runs beyond this. At the Shangri La Conference, the Indian PM spoke of India's interest as stretching from shores of Africa to America in the newly coined Indo-Pacific region.  India's foreign secretary spoke of India as a  "leading power" and not as a "balancing power".  But for all such claims, India's "influence" in its own neighborhood has been impaired. As a result, in the fifth year of its governance the BJP government is signaling a shift. 
Commentators have drawn attention to Indian PM winning accolade in Nepal during his first two visits, as well as reaching out to Nepal after the disastrous earthquake, only to end up as a bully pushing Nepal's political parties to concede to changes in the constitution as demanded by some Madheshi parties. But it also clandestinely imposed economic blockade against Nepal thereby preventing goods from entering or exiting Nepal from or through India. In Sri Lanka India failed to heed Sri Lanka's first offer to develop Humbantota port that the island government turned to China. In the case of Bangladesh although bonhomie prevails between the two countries, there are too many issues on which Bangladesh is being taken for granted. This is particularly true where there are unresolved issues of Teesta River water sharing and the equally emotive issue of BJP's campaign regarding illegal Bangladeshi Muslim influx into eastern India. As for Bhutan, the Doklam standoff sent a clear message to Bhutan that India can up the ante vis a vis China whether or not Bhutan is on board. 
The extended neighborhood situation is no different. Maldives and Seychelles aside from Mauritius are kingpins in India's maritime security. While India's relations with Maldives nosedived when India misreading the situation and its declining influence came out protesting crackdown on opposition leaders and their arrest and now finds that Maldives has more or less put relation with India on freeze: it wants India to withdraw its gift of helicopter and discourages employing Indians from acquiring jobs in Maldives.For all of India's protestations Maldives has no more than 400,000 people (against India's 1.3 bn).  In Seychelles the government has announced that it is no longer interested in India acquiring Assumption island. 
As for Pakistan India has moved along the hardline which successive governments have followed albeit raised the pitch of propaganda all for nothing. Neither 'surgical strike', 'causing 3-4 times pain to Pakistan' or threatening Pakistan over Baluchistan has worked. 
While the Indian foreign ministry went hammer and tong against Maldives for sentencing former President Maumoon Abdul Gayoom and a Supreme Court judge, raising question about the fairness of trial, India has gone out of its way to back Sheikh Hasina's Awami League government's crackdown on opposition parties. In Nepal Indian government backed the Madheshis and promoted a narrative of  'pahari versus terai' people (Hill versus Plains people).
Surprisingly, while Indian foreign policy considered the sub-continent as its own backyard where it was inimically disposed towards outside powers meddling in a major turnaround, India has decided to tie up its foreign aid policy with that of US, EU and Japan as part of an alliance of those countries which fear China's rise as a big power. Thus while Nepal, US and EU now coordinate their aid politics with that of India, elsewhere, India is choosing members of western alliance to bolster its position vis a vis island states in Indian Ocean. Therefore, India is coordinating with France to bring Seychelles into forming a trilateral "cooperation". In Sri Lanka it is tacitly backing Japan to acquire the contract for developing Trincomalee port and harbor, as a counter to China. 
The point is that if Indian government now looks to Western alliance to come to its aid in its own 'backyard' to bolster its position rather than move towards repairing relations with neighbours then are we playing the game of 'favourites' in Maldives, Bangladesh, Nepal and Sri Lanka? And in the process forgetting the long-term harmful impact of playing favourite?  So while Indian government remains verbose over its claim to being a "leading" power, it is neither backed by capacity nor helped when compound the problem with bullying. 
Consequently, at a time when Indian government is either changing its tune in Nepal, or trying to rope in France (in Seychelles) or in Sri Lanka look to Japan as it does in Bangladesh (where the government opted for Japan's offer to build Martabali as opposed to China's offer to rebuild Sonadin port) it was seen as diplomatic victory for India. But it does raise questions about India's own strategic autonomy and independent foreign policy when outside powers are encouraged in order to contain China unmindful of its consequences for country's independence and strategic autonomy.  
Get the latest reports & analysis with people's perspective on Protests, movements & deep analytical videos, discussions of the current affairs in your Telegram app. Subscribe to NewsClick's Telegram channel & get Real-Time updates on stories, as they get published on our website.
Subscribe Newsclick On Telegram