Urdu Not included in Haryana Civil Service Exam, Plea Filed Before Punjab & Haryana HC
Despite the sizable population of Urdu speakers in the state, the language stands omitted from the Haryana civil service exam as an optional subject.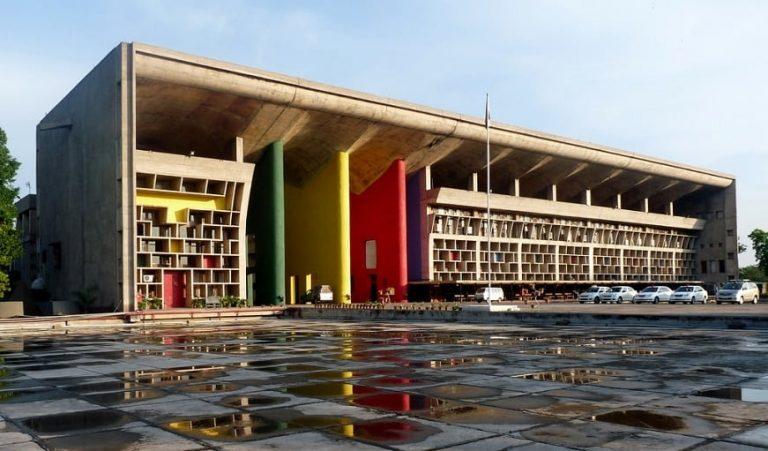 Despite the sizable population of Urdu speakers in the state, the language stands omitted from the Haryana civil service exam as an optional subject. While Punjab and Haryana High Court is reviewing the matter following a plea by a Nuh resident, several Urdu speakers from a cross section of the society want this discrimination to end, writes VIVEK GUPTA from Chandigarh.
———– 
First some facts. Urdu is recognised as national language in the Indian Constitution, by virtue of being included in its Eighth Schedule.
The census data of 2011 revealed that Urdu is the mother tongue of more than 5 crore people in India, and the 7th most widely spoken language across the nation. 
Broadly speaking, Urdu comes from the Indo-Aryan group of languages, which also includes Sanskrit, Hindi, Marathi, Bengali, Oriya, Assamese, Kashmiri, Nepali, Konkani and Punjabi in it (all of which are also listed in the Eighth schedule).
It is not surprising, then, that the Union Public Service Commission that holds competitive examinations for recruitment into the Indian Administrative Services and other civil services at the national level provides Urdu as an optional subject to give a level playing field to those whose native or second language is Urdu. (This is also mandated by the Official Language Resolution, 1968.) 
However, in Haryana, Urdu speakers are unhappy due to the non-inclusion of Urdu as an optional subject in Haryana Civil Services (HCS) examination, for which 48 posts were recently advertised by the Haryana Public Service Commission.  
The matter is now under review of the Punjab and Haryana High Court, courtesy of a petition filed last month by Imran Tanzeem, a resident of Haryana's Nuh district, seeking to end discrimination against Urdu speakers in the Haryana's much sought after civil service recruitment exam.
In his plea, Tanzeem contends that despite being well qualified in Urdu, he stands at a disadvantage in the HCS exam due to the denial of Urdu as an optional subject. 
"This amounts to the discrimination vis-à-vis other languages like Hindi, Punjabi and Sanskrit, which are being offered as optional subjects, whereas Urdu has been omitted," he argues.   
Also read: Language not limited to a particular religion; Urdu can be taught in area with few Muslims: Allahabad HC
Large number of Urdu speakers in Haryana 
Tanzeem says that it is incorrect to assume that Urdu is only spoken by Muslims. "I personally know many non-Muslims who are highly proficient in the Urdu language, and speak it better than I do. Four of the Urdu lecturers, who were recently promoted by the Haryana government as principals, are Hindus," he said. 
"Even if we, for the sake of argument, admit that the popularity of Urdu is more among Muslims; in that case there is a far greater urgency to include Urdu in the HCS exam because the state's Muslim population is over 7%, as per the 2011 census. This is more than the 4.9% of the state's population that is Sikhs, whose Punjabi language is included in the list of optional subjects in the HCS examination," he argues. 
Tanzeem says that he is not against the inclusion of Punjabi or Sanskrit languages in the HCS exam. As per him, those who are fluent in those languages deserve to opt for it. He is also a firm believer that languages belong to a person, who learns it irrespective of one's religion or caste. 
"But my grievance is that Urdu, which was born in our country and is spoken by millions, ought to get the same status as other languages. Those who use it should not be discriminated against on the basis of language, which is a violation of their fundamental rights as well," says Tanzeem.
In Haryana government school, after Class 6, students have the option to choose Sanskrit, Urdu or Punjabi as optional subjects.  
"A large number of students from Nuh, Faridabad, Gurugram, Yamunanagar and other districts of Haryana opt for Urdu at the school level, and then continue with it further at higher level. There is no justification to keep them deprived from the HCS exam", he says. 
Tanzeem informs that an optional subject in the HCS main written examination carries 200 out of a total of 600 marks. It is, therefore, a huge setback for those who are proficient in Urdu yet can't opt it. 
"Those who know Hindi, Punjabi or Sanskrit very well shall certainly have an edge over those who want to crack the HCS exam based on their skills in the Urdu language," he added. 
Imran was in Class 1 when he first began learning Urdu. He was so fascinated by the language that he later picked Urdu as his main subject for higher education, and passed his graduation, B. Ed. degree and even post-graduation in Urdu. 
Haryana government's stand awaited
The Haryana government is yet to publicly clarify why Urdu stands omitted in the HCS exam. 
In 2008, the then Indian National Congress-ruled Haryana government had drafted new rules for the recruitment and conditions of appointment to the HCS, in which Urdu was not included in the list of 23 optional subjects for the main written exam. 
The number of optional subjects in HCS examination was increased from 23 to 29 in the most recent notification for the same by the current Bharatiya Janta Party (BJP) government in the state, but Urdu was still not given space in it. 
On August 16, the Punjab and Haryana High Court admitted Tanzeem's plea, issued notice to the Haryana Government, and directed it to file a detailed affidavit.
On the last date of hearing in this matter on September 9, the state government did not file the affidavit, which is now awaited before the next hearing in October. 
The government's reply will bring clarity on the precise reason for keeping Urdu out of its civil service exam when Punjabi and Sanskrit are given space in it. 
When reached for comments, senior officials of the Haryana Public Service Commission, that conducts the HCS exams, refused to speak on the issue, saying that the matter is sub judice. 
Perception vs. reality
There is a perception among section of the Muslim population in Haryana that the inclusion of Urdu may not be possible under the BJP government's rule, given that party has been promoting Hindi as part of its Hindu nationalist identity. 
Also read: Even 100 years after the advent of democracy, equality and rights elude minorities all over the world
However, Dr Chander Trikha, who is holding additional charge as a director of the Haryana Urdu Akademi, says that linking language with religion and politics is not the right interpretation.
"Hindi is our national language as well as Haryana's state. There is nothing wrong in promoting it. But at the time, I believe that there is no harm in including Urdu as an optional subject in the HCS exam. Those who know the language should not be deprived of availing it," he puts. 
Mohammad Sadiq, another HCS aspirant based in Nuh, tells The Leaflet that due to this historic discrimination, there are several aspirants who have failed to crack the HCS exams. 
"I appeared for HCS last time with sociology as an optional subject. I would have a better chance to score well if Urdu was included as an optional subject," says Sadiq 
He points out that there are hundreds of students having post graduate degrees and doctorates in Urdu who would get a level-playing field if the Haryana government accepts the plea to include Urdu among the optional subjects for the HCS main exam. 
Sadiq informs that the HCS preliminary examination was already held on September 12. The state will soon announce the date for the HCS main exam. "I am hopeful that the High Court will arrive at its decision by that time," he adds.
Dinesh Sharma, who has been an Urdu lecturer at the Haryana education department, recalls that he could not appear in the HCS exam because Urdu was not an optional subject.
"I chose Urdu because my mother and father spoke this language. People who think that Urdu is a foreign language do not know the reality. This language was born here. That is why it was an official language during the colonial era, because the British found it easy to rule the country with the language of the masses," he says.
Sharma believes that it is unfortunate that Urdu did not get the kind of status it deserved after the partition of India. "Even today, we speak so many Urdu words, and we think we are speaking Hindi," he notes.
(Vivek Gupta is an independent journalist based in Chandigarh. The views expressed are personal.)
Get the latest reports & analysis with people's perspective on Protests, movements & deep analytical videos, discussions of the current affairs in your Telegram app. Subscribe to NewsClick's Telegram channel & get Real-Time updates on stories, as they get published on our website.
Subscribe Newsclick On Telegram