Why AIMIM Will Not Succeed in West Bengal Election
The state is not ready for AIMIM-style identity politics, nor is the party in a position to be a serious electoral player.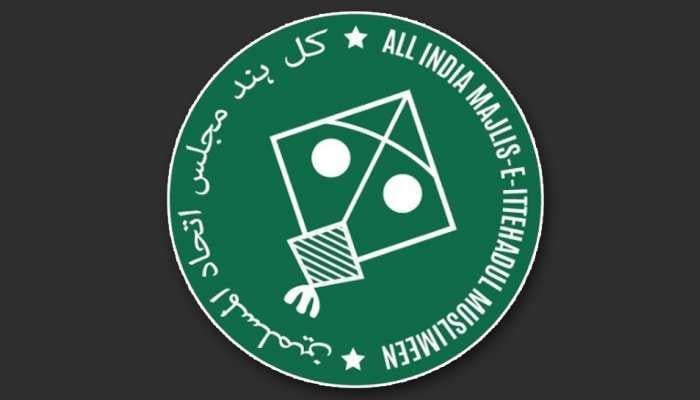 Ever since the "spectacular" success of the All India Majlis-e-Ittehad-ul-Muslimeen in the Bihar Assembly election, where it bagged five seats in the Seemanchal region, political circles and the media are abuzz with speculation over the agenda and abilities of the Hyderabad-based party. The most important ongoing discussion is on whether, by splitting Opposition votes, the AIMIM is helping the Bharatiya Janata Party win elections.
Attention has shifted from Bihar to West Bengal, where Assembly polls are scheduled in the first half of 2021, and there is chatter about whether firebrand AIMIM leader Asaduddin Owaisi has found a new fertile territory. To cash in on the Bihar momentum, the local unit of the AIMIM wasted no time in announcing that it will field candidates in the state. Even Owaisi has expressed the desire to forge an alliance with the ruling Trinamool Congress led by Mamata Banerjee.
Recall that Banerjee had earlier accused "leaders from Hyderabad" of promoting "extremism in Muslim politics" in West Bengal. Before she plunged into the anti-CAA protests herself, her government had arrested several AIMIM workers when the protests had turned violent at some places. The big question is whether a state that has for decades been a Left citadel and where in the last Lok Sabha election the BJP became a potent Opposition force is ready for "the voice of Muslims" to score electoral goals?
Sabir Ahamed of the Pratichi Institute has shown in his research that in the 294 Assembly seats of West Bengal, Muslims comprise 50% or more of voters on 46 seats. On 16 seats, they contribute between 40 and 50% of voters, and on 33 seats they are 30-40% of voters. On 50 seats, Muslims are 20-30% of total voters.
Today, the Trinamool government faces anti-incumbency, in light of which the saffron party is investing tremendous political capital in West Bengal. In this context, can AIMIM be the BJP's "B Team", even if unwittingly, as the media has been wondering aloud? Analysing ground realities would answer this question with a big "no". The Muslims of West Bengal will not accept Owaisi as the messiah he aspires to be, not in the upcoming election at least. AIMIM will hardly make a dent, in fact, and here are the reasons why:
Explaining Owaisi's popularity
Most mainstream political parties and liberals accuse AIMIM and Owaisi of "radicalising" Muslims and "promoting extremism". In fact, they fear losing Muslim votes, which they almost always take for granted. While AIMIM is accused of helping BJP's surge, it is the rapid spread of Hindutva politics and failure of secular forces that have made Owaisi increasingly popular, particularly among the youth. Be it lynching over cows or anti-CAA protests, it is often Owaisi who speaks out on these issues, be it in Parliament or outside.
Yet, the AIMIM has only had limited electoral successes beyond Hyderabad. Where it has won or even put up a fight (as in Uttar Pradesh), the BJP was already in power and poised to repeat its victory. Also, non-BJP parties appeared to be in disarray in those provinces. For example in Bihar, until September, the NDA camp was optimistic about winning. That was until before Tejashwi Yadav launched the campaign of his party, the Rashtriya Janata Dal, but it proved insufficient to change the pre-existing trend. In those regions where the AIMIM has done well, many Muslims were already disenchanted with the established political parties or their local representatives. The reason is their growing discrimination by government functionaries and the severe abuse they face from emboldened Hindutva outfits. This makes the ground fertile for Owaisi, who echoes Muslims' sentiments and offers them an electoral alternative within the constitutional framework.
In Seemanchal, AIMIM was able to find experienced and credible local faces as well, in Aktharul Iman, Shanawaz Alam and others, many of whom had won or contested elections in the past or have a family legacy of electoral successes.
The politically-empowered Bengali Muslim
Muslims may be far behind other communities on socio-economic indices as the Sachar Committee Report, 2006 and Pratichi-SNAP's 2016 report show, but they are politically empowered and have some political leverage as well. In addition, West Bengal has not yet witnessed BJP rule even though Syama Prasad Mukherjee, founder of the Bharatiya Jana Sangh (BJP's predecessor), was from Bengal.
The 2014 and 2019 general elections have furthered the trend of Muslim marginalisation in politics. Muslim representation is nowhere close to being proportional with their 27% share in the population in West Bengal either, but their representation has somewhat improved numerically. From 46 in 2006, 59 Muslims became legislators in 2011, the year Banerjee first became Chief Minister. Twenty-five of those MLAs were from her party. In 2016, the total number of Muslim MLAs remained the same, but the tally of Muslim Trinamool MLAs rose to 32. In the present Lok Sabha, there are six Muslim MPs (two less than in 2014), and five are Trinamool members. Like Bihar's RJD, Mamata does not seem to fear being accused of "appeasement" politics either. True, over the past few years, she has become more guarded on the subject in public, especially ever since Prashant Kishor was brought in to handle Trinamool's electoral campaigns, but Mamata handles the Minority Affairs portfolio herself and her government has framed several welfare schemes for Muslims. A number of Muslim communities have been included in the state's OBC-A category as well.
At the same time, there have been violent communal incidents in West Bengal, for example in Dhulagarh and Basirhat in recent years and communal rhetoric is rife on social media, particularly since the 2019 election. Plus the Trinamool does not have a prominent Bengali Muslim mass leader except Firhad Hakim, whose mother is a Bengali. Muslims have several grievances against the Trinamool government, from discrimination in jobs to not doing enough for the community. Both Mamata's voters and cadres feel sidelined by her leadership at the moment, especially since her electoral campaign is being overseen and managed by Prashant Kishore and his team.
West Bengal's Muslims may migrate to work in Kerala, Gujarat, Maharashtra, Kashmir, Rajasthan and other states, but they do not hanker after Muslims in northern states. Put simply, in Bengal, in local blocks and panchayats, Muslims have not seen the kind of hostility and suppression that Muslims in BJP-ruled states have. Therefore, their grievances have not yet reached the stage where they may wish to "teach Trinamool a lesson". Besides, the Congress still has strong base in some Muslim-dominated regions such as Malda-Murshidabad and thus it is in a position to offer an alternative to the AIMIM.
Lack of credible local leadership
AIMIM has found no credible Muslim leader in West Bengal yet. It is more dependent on activists and wannabe politicians with little electoral experience or mass appeal. It does not have a strong cadre or grass-roots network, in a state where even village communities can be divided along party lines. Another factor that may go against them is that AIMIM is largely seen as a party of Urdu-speaking people. Accordingly, most of the party's state unit is composed of "non-Bengalis" from Kolkata and around.
Over 90% of Muslims in the state are ethnic Bengali, of whom a majority live in rural areas. In Kolkata and its suburbs, Asansol and some other urban areas, Muslims are descendants of Urdu-speaking migrants from Bihar and eastern Uttar Pradesh. There are some important cultural and political differences between them, and the emerging middle class does accuse Kolkata-based Muslim leaders of hijacking the agenda and resources.
There are rumours that AIMIM is in talks with some activists, including the young and ambitious Abbas "Bhaijaan" Siddiqui, a scion of the Furfura Sharif Shrine that has considerable influence in South Bengal. Unless AIMIM finds credible Bengali Muslim leaders, the charisma of Owaisi will not be sufficient to make an electoral impact in the state with the current team.
Bengal not ready for Muslim identity politics
In a region besieged by memories of Partition, which has also seen decades of Left rule, the Bengali Muslim middle class maintains a secular attitude on public platforms. Moreover, Bengali Muslim peasants, regardless of religion, have a shared cultural heritage. A new emerging Bengali Muslim middle class has become assertive in recent decades causing some discomfort among the bhadralok; who dub even ordinary religious celebrations (such as of Nabi Divas) as evidence of "radicalisation", consequently helping the BJP consolidate Hindu and anti-Trinamool votes.
Though anti-CAA protests in West Bengal have somewhat mobilised Muslims, it has not caught on to the extent that they would engage in outright identity politics. This is significant in the present scenario, considering the BJP's surge in the last Lok Sabha election. Despite being sidelined, the state president of the Jamiat-e-Ulama, minister Siddiquallah Chaudhary, is likely to remain with Trinamool. Pirzada Toha Siddiqui of Furfura Sharif (Abbas Siddiqui's uncle), has already expressed solidarity with Trinamool on certain conditions. More influential Muslim clerics and grass-roots organisations may support Trinamool as election day draws closer, perhaps they may even warn Muslims not to let their vote get divided.
Strategic voting
Muslims realise that in constituencies where they are 25-50% of voters, any division can help the BJP win, as happened in the 2019 election in North Malda, where a direct contest between Mausam Noor of the Trinamool and her cousin Isha Khan Chaudhary contesting on the Congress ticket helped BJP snatch the seat although about half the constituency's voters are Muslim.
Muslims across the social spectrum may be disappointed with Mamata's leadership these days. Some may even cheer Owaisi on social media. Still they realise how crucial the election next year is. They know AIMIM can split their votes, which may prove advantageous to BJP. Trinamool is sure to rake this up with voters, as will Muslim leaders. In response, voters are expected to be extra-cautious.
Above all, if the BJP does come to power in the state for the first time using shrewd micro-level management and anti-Trinamool Hindu vote consolidation (a strategy that helped it in Assam, which has 34% Muslims and Uttar Pradesh, which has 19% Muslim population) it is Owaisi—and Muslims—who will be blamed. Even if AIMIM gets only a few thousand votes in constituencies, it will be accused of facilitating the BJP's rise. Therefore, it may want to milk the momentum from Seemanchal and ride the media attention, but a few seats is all it is likely to field contestants on—and those will not be serious contenders. Considering the consolidation of anti-Trinamool voters behind the BJP, the ruling party will also not likely enter an alliance with the unproven AIMIM at this juncture.
In short, neither is West Bengal ready for Muslim identity politics of the AIMIM variety nor is the party prepared to emerge a serious electoral factor in the state.
M Reyaz is the Head of the Department of Mass Communication at Aliah University, Kolkata. The views are personal.
Get the latest reports & analysis with people's perspective on Protests, movements & deep analytical videos, discussions of the current affairs in your Telegram app. Subscribe to NewsClick's Telegram channel & get Real-Time updates on stories, as they get published on our website.
Subscribe Newsclick On Telegram