Why Are Adivasis Opposed to Vedanta's Zinc Smelter Plant in South Gujarat?
A public hearing held on July 5 was disrupted with violence by local residents opposed to the project, but Gujarat government is unlikely to conduct a fresh meeting.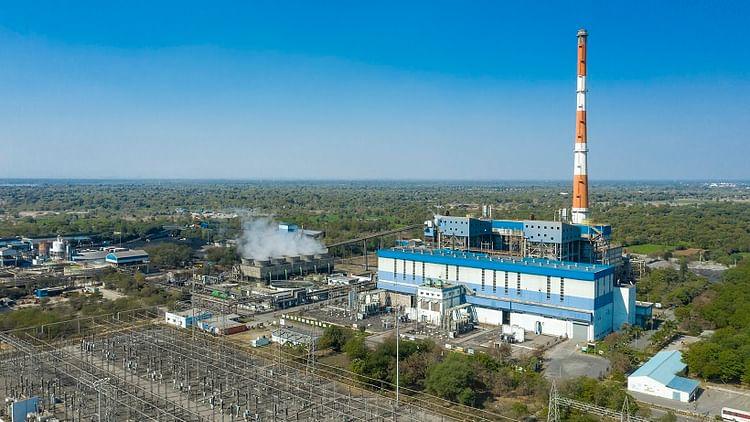 Representational Image. Image Courtesy: National Herald
Despite largescale violence marring the public hearing of Vedanta's zinc smelter plant, proposed to be set up in a tribal-dominated area of South Gujarat, the state government will in all likelihood proceed with a green signal for the project. The industrial unit, into which Vedanta will pump in an estimated Rs 10,000 crore in phases, is being set up not only despite opposition from local residents and members of the civil society over its environmental impacts but, also over the manner in which land for the project was allotted.
A public hearing for the project which was held on July 5 at Dosawada village in Tapi district had turned violent with police having to fire several rounds of tear gas shells to quell off the protesters. While locals had earlier alleged that the public hearing was notified only 15 days before the scheduled date, now the government seems to have decided to go ahead with whatever proceedings that could be recorded during the violence-marred meeting of July 5.
The entire Tapi district, where Vedanta-controlled firm Hindustan Zinc Limited has proposed to set up the project, falls in an area categorised as Schedule V as per the Constitution of India owing to its preponderance of tribal population.
"No social impact assessment of the project was ever conducted. Despite being a Schedule V area, no Gram Sabha was ever held either to take consent from locals before going ahead with the project," said Ashok Shrimali, secretary-general of mines, minerals & PEOPLE, a non-profit organisation.
Before the public hearing, voluminous project reports of the proposed zinc smelter were uploaded on the website of Gujarat State Pollution Control Board. But these reports were only in the English language – barring the 16-page executive summary which was also in Gujarati language – despite the fact that the documents will have to be perused mainly by members of local Adivasi communities. These reports run into hundreds of pages. As per data contained in Census of India 2011, while 84.18% of Tapi district's population comprises Scheduled Tribes alone, its literacy rate stands at 68.26% which is much lower than the national average of 74%.
"Local residents are apprehensive that pollution caused by the zinc smelter will render adjoining farmlands unfit for agriculture. It is also feared that toxic gases from the smelter will pollute the air further affecting crops and vegetation. Though we gathered in large numbers to air our grievances, we were not allowed to do so when the public hearing took place," a local Adivasi activist, Lalsingh Chhaganbhai Gamit, told NewsClick.
More than 10 days after violence broke out on July 5 during the public hearing, Gujarat Police is, surprisingly, yet to take any action against those who disrupted the proceedings.
"We have not arrested anyone so far. No one in particular was named as accused in the FIR that was registered for the violence. The FIR was registered against 150 to 200 unidentified persons," Tapi Superintendent of Police, Sujata Majmudar, told NewsClick.
Also read: Gujarat: How GPCB's Public Hearing on Vedanta's Zinc Plant in Tapi Turned 'Violent'
As part of the project, which has witnessed one of the most violent oppositions to a private corporation's effort to establish an industrial unit in recent times, Vedanta will set up a 0.35 metric tonne per annum (MTPA) zinc smelter along with a captive power plant of 2X90 megawatts (MW). Raw materials for the plant, including zinc concentrate, will be procured by the project proponent from various sources on the basis of techno-economic feasibility.
In contrast to allegations by activists, it has been argued that no Social Impact Assessment (SIA) could have been conducted before going ahead with the zinc smelter, since this is a process which was mandated for large infrastructure projects in India only by the landmark Right to Fair Compensation and Transparency in Land Acquisition, Rehabilitation and Resettlement (LARR) Act of 2013.
Land, where the zinc smelter is proposed, on the other hand, had been acquired several decades ago. But activists also argue that an SIA could have been conducted before deciding to go ahead with the smelter since much has changed in 25 years, after the plot of land was first allotted, in so far as socio-economic milieu of the region is concerned.
The plant is proposed to be located inside an industrial estate belonging to Gujarat Industrial Development Corporation (GIDC) in Dosawada village. Land for the industrial estate had reportedly been acquired in 1987-88 using the colonial Land Acquisition Act, 1894, under a Congress state government headed by Amarsinh Bhilabhai Chaudhary, the first Adivasi Chief Minister of Gujarat. Tapi district administration officials told NewsClick that over 165 lakh sqm of land for the industrial estate was handed over to GIDC on April 11, 1989, following the acquisition.
But Vedanta was allotted a plot within the industrial estate much later. And that too, not for a zinc smelter! It was during the rule of Congress Chief Minister Chhabildas Mehta in the mid-90s that a parcel of land measuring approximately 165.60 hectares was offered to Vedanta subsidiary Sterlite Communications at a price of approximately Rs 4.96 crore.
As per a condition in the allotment letter, issued on January 12, 1995, Sterlite Communications was required to complete construction of the industrial unit and begin production within a period of three years. The unit never came up. And, nearly 26 years later, Vedanta has decided to set up a zinc smelter at the site on the back of the argument that its earlier plan failed to materialiSe due to unavoidable reasons.
There are environmental concerns as well regarding the zinc smelter project.
"The pollution that this plant will cause will affect a large number of local people. It will affect their farmlands and their crops. The plant will draw a huge quantum of water for its daily requirement from the nearby Ukai reservoir. Will it not lead to shortage of water for agricultural purposes?," asked Amarsinh Zinabhai Chaudhari, president of the Adivasi Samanvyay Manch, a platform that has brought together tribals of the district against the industrial unit.
As per Vedanta's project report, fresh water requirement for the proposed zinc smelter complex is estimated at 35,000 cubic metres per day which will be supplied by Gujarat Water Supply and Sewerage Board from Ukai dam through a pipeline. The project report also states that the plant will maintain zero effluent discharge whereby treated effluents will be utilised.
Also watch: NBA Gets Relief from IT Norms, Vedanta Zinc Plant and More
"It is also a matter of fact that Vedanta has a poor track record across the country in ensuring environmental safeguards vis-à-vis its industrial operations," added Chaudhari, who was also a Congress MP from Gujarat in the fifth Lok Sabha from 1971-77.
A list of queries has been emailed to Hindustan Zinc Limited, asking among other things, as to on what grounds Sterlite Communications retained the plot of land with itself despite having failed to construct and operate its industrial unit within the three years' time as mandated upon it by the Gujarat government.
The company provided the following response through an email:
"The land where the Dosawada project is being proposed is part of Sterlite Communications, which is a part of the Vedanta Group. The construction of the Dosawada smelter would involve the transfer of land from Sterlite Communications to Hindustan Zinc by the Gujarat Government under the applicable laws."
It was also asked as to what the company has planned to allay the fears of local adivasis and their apprehensions about environmental pollution from the project. To this, the company further replied:
"All possible environmental impacts have been assessed, remedial measures have been designed, and are a mandatory part of Environment clearance. Hindustan Zinc has always been a responsible corporate and the investment seeks to employ maximum number of personnel as per the law from the local communities only after providing adequate skill training. The company will also work with all the local communities to support and develop entrepreneurs so that the sourcing for the operation of the plant can be done locally. Hindustan Zinc through its CSR efforts will also work for women and child development, nutrition, women empowerment, education, development of sports education, and provide skill training in various occupations for improving livelihoods of the local communities."
The Gujarat government, meanwhile, has harped on the immense employment opportunities that the zinc smelter will generate. Following the violence at the public hearing, Gujarat government's Industrial Extension Bureau, popularly known by its acronym iNdextB, said that the project will help "create jobs, bring employment and strengthen economic development" in the state.
However, by Vedanta's own admission in documents it has submitted to the government for the purpose of procuring Environmental Clearance, the industrial unit will generate both direct and indirect employment for only 3,100 persons during the construction phase which will further drop down to a figure of 1,900 once the plant is operational.
Further, activists have also raised a contentious issue as to why the Gujarat government did not return the land it had acquired for the industrial estate to its rightful owners because it was never utilised for the purpose, for which it was taken away, within five years of the date on which it was acquired. This is a provision of the new LARR Act, 2013. And the land in question was never acquired under the LARR Act.
Also read: Odisha: After Protests, Vedanta Offers Jobs, Rehabilitation to Smelter Plant-affected People
Nevertheless, had there been any public outcry by adivasis when the land had been acquired by Gujarat government more than three decades ago? When asked by NewsClick, officials of Tapi district administration expressed their inability to immediately produce figures of the numbers of land owners who had refused to accept compensation and part with their land, when the acquisition took place in the late 80s. As per officials, a lion's share of land for the industrial estate, nearly 135 lakh sqm, had been acquired from private persons.
It is worth mentioning in this context that in March 2020, a Constitution Bench of the Supreme Court headed by Justice Arun Kumar Mishra had ruled in a landmark judgement that land acquisition proceedings cannot be deemed as lapsed even if compensation has not been accepted by landowners in the event that it has been deposited by the government in the respective treasury.
"This is only the pre-implementation stage of the proposed industrial project where proceedings are being held for seeking an Environmental Clearance. Social impact assessment and meetings to obtain consent of the Gram Sabhas can be held later on," said Tapi District Magistrate HK Vadhvaniya.
However, when questioned by NewsClick, Vadhvaniya remained non-committal as to whether a fresh public hearing will be conducted in lieu of the one that had been disrupted by violence when it was held on July 5. Similarly, the Gujarat State Pollution Control Board is also non-committal on a fresh public hearing.
"As and when minutes of the public hearing are sent to us by the district-level authorities, we will conspicuously display them at public places as well as on the website of the pollution control board. Anyone who has any objections or recommendations can respond to the public notices. It is the legitimate right of locals to respond to that. There will be no shutting of doors to the general public," the board's member-secretary, AV Shah, told NewsClick.
Earlier too, leaders from at least 35 neighbouring villages had demanded the Tapi district administration to postpone the July 5 public hearing anticipating huge turnout of local residents. But the government had nevertheless gone ahead with the hearing.
It is not clear why the Gujarat government is in a hurry to go ahead with the project despite opposition from local people. Hindustan Zinc Limited, a public sector enterprise, had been divested by the Atal Bihari Vajpayee-headed NDA government in 2002 following which billionaire businessman Anil Agarwal's firm Vedanta came to acquire a majority stake in the company. It was only in October 2020, nearly 25 years after the land was first allotted to Vedanta, that the BJP government of Gujarat headed by Chief Minister Vijay Rupani entered into a Memorandum of Understanding (MoU) with the former for setting up the zinc smelter in Tapi.
Also read: Are Polavaram Affected Tribal Communities Short-changed by Govt for Their Land?
As of June 2021, Sterlite Industries, a subsidiary of the London-headquartered Vedanta Limited, held nearly 65% stake in Hindustan Zinc Limited, the project proponent. The rest of the stock is owned by the government of India.
The writer is an independent journalist.
Get the latest reports & analysis with people's perspective on Protests, movements & deep analytical videos, discussions of the current affairs in your Telegram app. Subscribe to NewsClick's Telegram channel & get Real-Time updates on stories, as they get published on our website.
Subscribe Newsclick On Telegram