India at Asian Games 2018: The Truth Behind Government's Claims
Large ads in several dailies had the Prime Minister claiming "India's. Best. Ever. Performance." A statistical analysis of the Asian Games 2018 results, though, point to a different reality.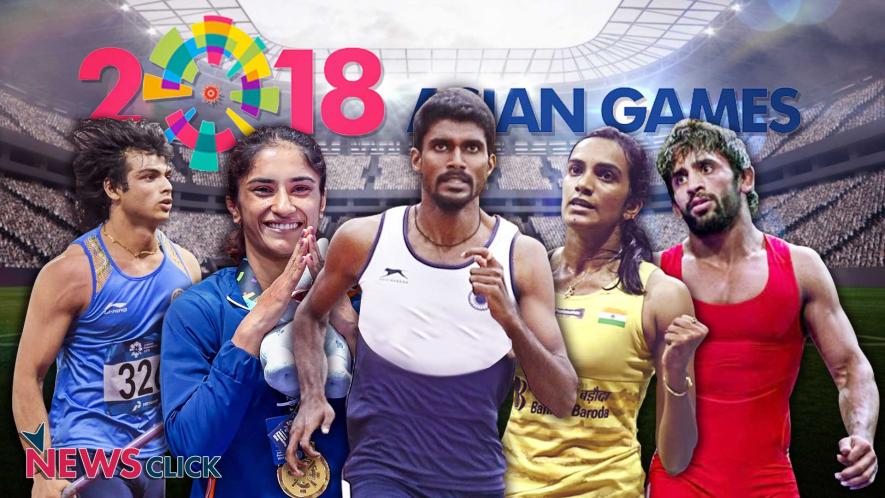 India won a total of 69 medals out of a possible 1552 at the Asian Games 2018 in Jakarta-Palembang (15 gold from a possible 465), and the medal winning percentage is nothing spectacular.
India's athletes are getting back home after their Asian Games campaign in Indonesia, to a rousing reception and many accolades. They return with the biggest bag of medals collected by India in the continental event's history. Naturally, the governing bodies for the various sports and the Ministry have taken it upon themselves to highlight this "success", and try and derive a larger meaning from the show — that this indicates India is on its way to becoming a sporting powerhouse and that the Narendra Modi government is somehow deserving of the credit for what Indian athletes have achieved.
#KheloIndia, the ads, tweets and banners say as India's total medal haul of 69, which includes 15 gold medals, is described as a landmark in the country's sporting history. Even as one wonders what 'Khelo India', the government's one edition old grassroots sports programme, has got to do with the performance in Jakarta, the total medal count — 69 out of a possible 1552, and 15 gold from a possible 465 —  make us ponder if things actually warrant the extravagant celebration.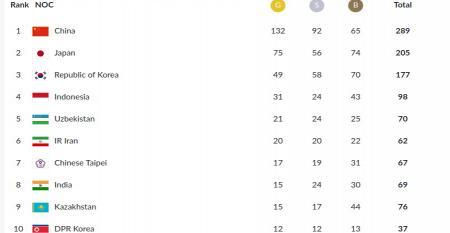 This edition after all, despite all the success, has also marked some historic lows for India. In Kabaddi, the team lost its footing on the unchallenged pedestal it was on at the Asian Games — both teams were beaten by Iran in the knockouts, men in semifinals, and the women in the summit clash.
Also Read | Asian Games 2018 India Round-up: Gold Medals, Bold Medals and Olympic Ambitions
Hockey's outing was equally bad. Ranked much higher than the opposition and favourites for gold with an Olympic berth at stake, the men's team lost to Malaysia in the semis, while the women lost to Japan in the final. Both the gold medals went to Japan, whose teams are ranked much lower to India on the international hockey federation (FIH) table.
Depth and Perspective
With all due respect to the medal winners, their grit, fight and achievement, one has to take these podium finishes with a pinch of salt, especially when we objectively decipher the medals, and, more importantly, the performances that earned the prizes.
This has not been India's best Asian Games going by gold medals — this is the measure used to rank nations at any multisport event, not the overall medals won. And, the performances which earned us the top spots on the podium, barring Neeraj Chopra in javelin and the two wrestling gold medals, have been way below par to actually mean "progress" in a realistic sense, if we take the winning benchmarks at the Olympic Games and the World Championships as the yardstick.
But first thing's first, where does this Indian performance rank in history?
India matched its best ever gold-medal haul with the 15 won in Jakarta. At the inaugural Asian Games which India hosted in 1951, the country won 15 out of a possible 57 gold medals. India were ranked No. 2 on the tally that year while in Jakarta, we were No. 8, immediately behind Taipei and Iran, and way behind China, who captured a total of 289 medals, including 132 gold.
From that statistic alone, it is clear that we were much closer to the Asian standard way back in 1951, and, even as the general sporting quality in the continent climbed up more than a few notches, pushed mostly by China and Japan, we have sputtered and struggled to keep pace.
Of course, the earlier Asiads were much smaller affairs than now. For instance, the total number of countries in 1951 was 11, while in 2018, it was 45. Then again, the total events have also increased manifold and India haven't been able to capitalise on that either. For objectivity though, let us compare India's performance in the 2000s, when the total nations and total number of events were almost the same as the latest edition.
Also Read | Indian Men's Hockey Still in Bronze Age
India finished seventh in the 2002 Asian Games with 11 gold medals out of a possible 419, while in the 2006 Doha Games it was eighth, winning 10 out of a possible 424 golds. Going by ranking (where we finished in the Games medals tally), India's best performance this century came in Guangzhou 2010 — sixth with 14 gold medals out of 439. The previous edition (at Incheon in 2014), India were ranked eighth with 11 gold medals out of 439, while this year, we remain No. 8, with 15 gold medals from a possible 465.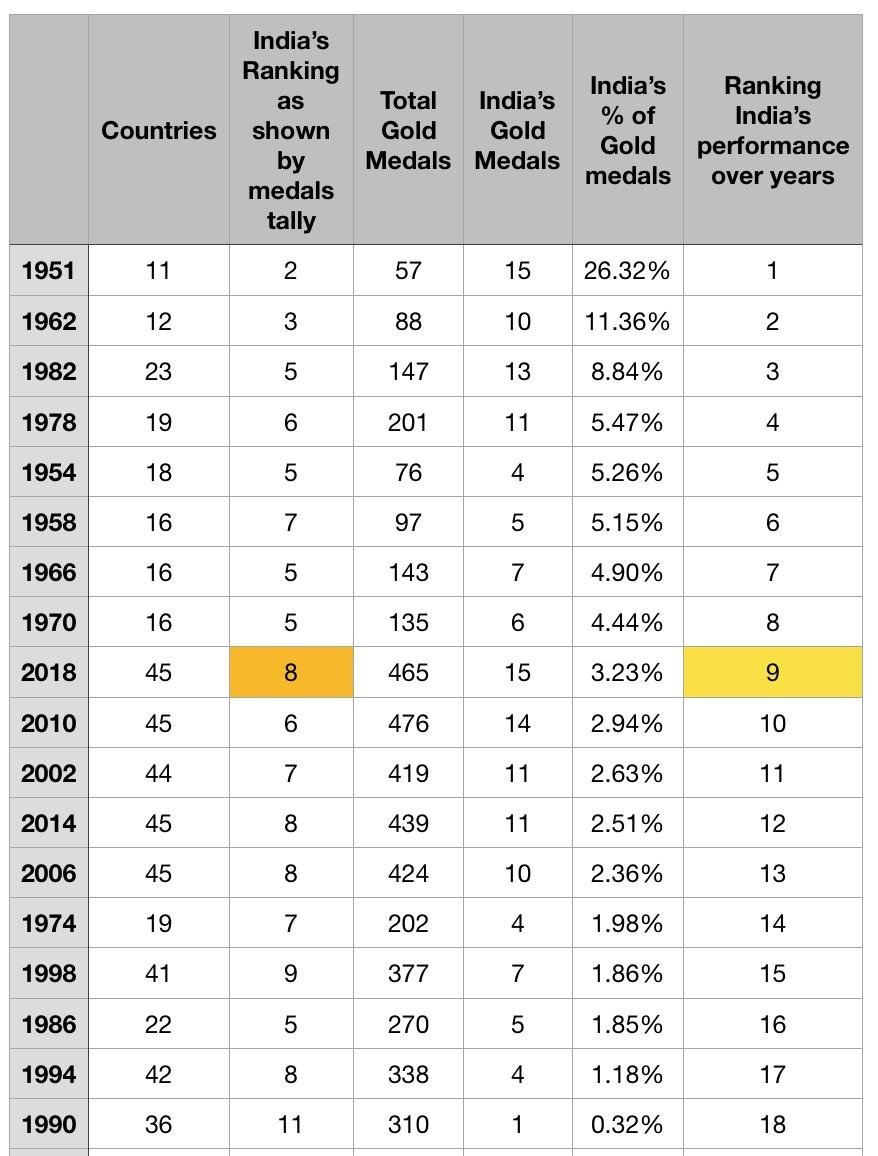 In this period, India's gold-medal winning percentage fluctuates between 2.36 % (Doha 2006) and 3.23% (Jakarta 2018). The percentage and numbers involved in the total medals, adding the silver and bronze medals won, is equally damning. Going by the objectivity of sheer numbers, it is evident that we remain where we were at the turn of the century, eighth and thereabouts in Asia with a medal-winning percentage that's nothing special to write home about, forget celebrating.
Now that the real takeaway from the 'landmark' medal haul is deciphered, let's get into the most important factor that needs to be considered quantifying India's show at the Asian Games — the performances in comparison with global standards.
The Olympic Standard
We had a lot to celebrate at the fag end of the Jakarta Games when we got seven gold, 10 silver and two bronze medals from track and field events. There were a few surprises, show of grit, and the medals won do deserve applause and acclaim.
However, except for Neeraj Chopra, who won gold with a national record of 88.06m in javelin, no one else would count as genuine contenders for a medal in the next Olympics. In fact, many medallists in Jakarta didn't even manage a timing or a distance that would have gotten them a qualifying slot for the 2016 Olympics in Rio. The qualifying standard for Tokyo 2020 will undoubtedly be much steeper.
Also Read | Corruption and Mismanagement Rule Indian Sport; Kabaddi's Story at the Asian Games Tells Us Why
For the record, Dutee Chand's silver medal-winning timings in both 100 and 200m events would have given her entry in Rio. Of the other women medallists in track and field, only Hima Das (400m) would have made the cut. In the men's event, apart from Chopra, Tejinder Pal Singh Toor's winning distance of 20.75m in shot put would have earned him an entry at the last Olympics, but barely.
The women's 4x400m relay team, their heroic run to beat favourites Bahrain notwithstanding, failed to record a benchmark time, either. In fact, the relay team was slower than the Indian winning time from the 2014 Asiad.
Across disciplines, the medal-winning performances lose sheen when we bring in the world marks as frames of reference. The medals that hold promise for the Asian Games came from the wrestling mat — Bajrang Punia and Vinesh Phogat; while PV Sindhu and Saina Nehwal, despite not winning gold, are hopes too. They did good for the medals, bronze for Saina and silver for Sindhu, losing eventually to the World No. 1, Tai Tzu-ying.  
From the shooting range, the two gold medallists — Saurabh Chaudhary and Rahi Sarnobat — plus a host of good performances from youngsters have raised hopes for the grand stage. But in fairness, shooting always throws up many Indian medal prospects through the course of the four-year build-up to the Olympic Games. But on the big stage, most of them fade. That phenomenon was evident in Jakarta as well.
Then again, those are subjective juxtapositions, and we obviously would hope that the trend is broken in the coming years. But before that another important trend needs to be broken, the one that sees Indians celebrate — among many things — mediocrity.
Also Read | PV Sindhu Breaks New Ground at Asian Games
As we build up to the 2019 general elections, the government is blatantly and desperately seeking credit for transforming India under its rule. Sport is, very much, a part of this PR-driven approach towards building a popularly accepted narrative.
Athletes and audiences represent a large cross-section of society. The successes of Indian athletes are celebrated and failures mourned. Given its track record, it is unsurprising that this government would choose to misrepresent statistics and attempt to credit itself with achievements that do not, in reality, exist.
Should Indians be proud of the efforts of their compatriots in Indonesia? Sure. Should we be hailing these efforts as some sort of a landmark in the history of Indian sport? Now that we have seen the numbers it is up to each of us to decide.
Get the latest reports & analysis with people's perspective on Protests, movements & deep analytical videos, discussions of the current affairs in your Telegram app. Subscribe to NewsClick's Telegram channel & get Real-Time updates on stories, as they get published on our website.
Subscribe Newsclick On Telegram