Yogi Government Targets Critical Journalists With Torrent of Criminal Cases
In five years, 48 journalists have been assaulted and 66 booked or arrested with a total of 138 cases of persecution.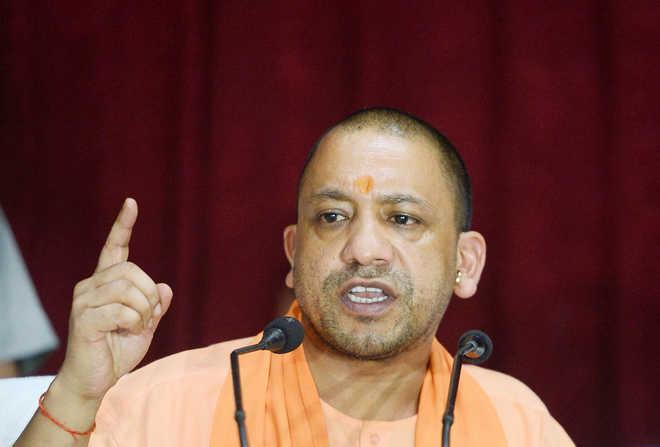 Zakir Ali Tyagi, Pawan Jaiswal and Vijay Vineet are connected in two ways—a fearless pursuit of truth as journalists and the resultant targeting by the Yogi Adityanath-led Uttar Pradesh (UP) government.
Since the Bharatiya Janata Party (BJP) leader in saffron robes assumed office in 2017, 48 journalists in the state have been assaulted and 66 booked or arrested with a total of 138 cases of persecution of journalists registered in UP between 2017 and February 2022, according to a report published by the Committee Against Assault on Journalists (CAAJ) in February.
Titled 'The Siege of the Media,' the report, prepared in collaboration with the Uttar Pradesh People's Union for Civil Liberties, mentions that 78% of such cases were recorded during the pandemic in 2020 and 2021 alone with cases reported in each of the state's 75 districts. The CAAJ report was corroborated by Delhi-based think tank Right and Risk Analysis Group India in their Press Freedom 2022 report, which stated that 23 journalists in UP were targeted in 2021.
"The police searched my house with no warrant and confiscated my computer. They didn't mention the reason," Tyagi (24), a freelance journalist, told Article 14.
When Tyagi's family informed him over the phone on February 10 that cops were searching his house in Muzaffarnagar district of western UP and had seized his laptop without a warrant, he knew what was coming for he had experienced police brutality twice.
In 2017, the police booked him for sedition for criticising Adityanath on Facebook. In 2020, he was dragged out of his house in Aminabad village and arrested for being allegedly involved in slaughtering a cow. A dozen cops thrashed and arrested him without cause, he told Article 14. The police had reportedly told the head of the gram panchayat he was arrested under "political pressure".
The application submitted to the court by the police, which wanted to charge him under the UP Control Of Goondas Act, 1970, states: "Tyagi was a habitual criminal who instilled fear in the locals such that no one would testify against him."
According to Subodh Saxena, station house officer of Pilkhuwa Police Station, in Hapur district, where the case was registered, a warrant wasn't needed because it was an ongoing probe into a case of attempted murder.
Besides, the state Special Operations Group (SOG) went to Tyagi's house on a tip-off about his brother in a "high-profile investigation", Saxena said adding he didn't know whether the police had informed the local magistrate of the special circumstances as per the procedure. The SOG team mistook Tyagi's computer for his brother's, he said—though the police did not leave any proof of seized laptop with the family.
Tyagi hasn't returned home despite the police returning his laptop to the village head on February 27. "I don't trust the UP police at all. One never knows when they'll come to pick me up."
Since the Narendra Modi-led BJP government came to power in 2014, journalists have been increasingly targeted with draconian laws, including terror and sedition. India was again placed at the 142nd position out of 180 countries in the 2021 World Press Freedom Index from 133 in 2016, produced by Reporters Without Borders (RSF). India is one of the world's most dangerous countries for journalists, who are exposed to every kind of attack, including police violence against reporters, ambushes by political activists, and reprisals instigated by criminal groups or corrupt local officials, the RSF had said.
Jaiswal (39), who was targeted by the Mirzapur police in 2019 and faced three years' jail for his viral story in the Lucknow-based Hindi daily Jansandesh Times on students being served only chapatis and salt under the Mid-Day Meal Scheme at a government school at Siur village, said that journalists in villages and towns "always live in the shadow of fear".
Obviously, his story had ruffled a few feathers with several teachers being sacked.
Ten days after Jaiswal shared a video of the schoolchildren being served chapatis and salt instead of nutritious meal, the police registered a case against him under Sections 420 (fraud), 120A (conspiracy), 186 (obstructing a public officer in discharging his duty) and 193 (presenting false evidence) of the Indian Penal Code. When the police couldn't find evidence against him, they released Jaiswal. His informant Rajkumar Pal was still in jail in February.
Shockingly, neither Jaiswal nor Pal was aware of any police case against them. When the police raided Jaiswal's home around midnight on August 31, 2019, he was clueless about any First Information Report (FIR)—he only came to know about it through social media.
Justifying the FIR against Jaiswal, Mirzapur district magistrate (DM) Anuraj Patel said that Pal was aware of chapatis being served without vegetables at the school. "Instead of arranging for the vegetables, the informer chose to call a journalist," he said suspecting Jaiswal's decision to shoot the video despite being a print journalist.
Jaiswal's editor Vineet (54) faced the state government's ire as well in June 2020 for reporting that the Dalit marginalised community of Musahars in Varanasi were forced to consume grass due to the lack of food during the lockdown. He was forced to quit the organisation after being at the helm for nine years.
According to Vineet, Varanasi DM Kaushal Raj Sharma sent the newspaper a notice claiming that he had misreported facts. "He said that the Musahars were eating dal, not grass, and asked me to publish a correction," he told Article 14. 
After Vineet refused to relent and got the grass analysed and produced evidence of its nutritional deficiencies, he was shifted to the op-ed pages. Finally, he resigned. "If you write the truth, you are persecuted, and if you write good things about the government, you will go far," he said adding, "telling truth is being disincentivised." 
"Countless numbers of good journalists have lost their jobs over the past years," Vineet said adding that Hindi-language reporters were the "worst hit". Despite the National Human Rights Commission taking up his case and sending a notice to UP's chief secretary on June 22, 2020, nothing changed. "In the Hindi media especially, if a reporter fights back for his/her rights or against harassment, he/she is considered dubious. It is almost impossible to get a job after that," he added.
These are not standalone cases. In the 32 FIRs registered against journalists in 2020, the complainants were often unknown. For example, the complainant in the cow slaughter case against Tyagi is unknown.
FIRs were registered against Ismat Ara (23), a reporter with The Wire, for reporting the death of a young protestor during the police crackdown on a tractor parade by farmers on Republic Day in 2021, and her editor Siddharth Varadarajan. 
"A week after the FIR, suddenly the IO (investigating officer) called me and told me, 'Tell your editor to come and give us his version or we will have to come to Delhi'," Ara, who wasn't arrested, told Article 14. "Interestingly, the FIR against Siddharth was registered by a Hindu man and the one against me by a Muslim woman even though they are the same FIR," she added. 
In the June 2020 FIR registered against Scroll managing editor Supriya Sharma for reporting on the consequences of the lockdown in Varanasi, the complainant was a Dalit woman whom she had interviewed. She was untraceable when other journalists tried to interview her later. 
Reporters in villages and small towns also lack timely support of journalist guilds. The "damage is done" by the time big media houses or journalist groups in Delhi find out about such harassment, according to Tyagi. "The journalist has already been in jail."
Anurag Saxena, head, Journalists Council in India, UP, said that there is a "line between journalists who ingratiate themselves to the government and those who do not". "Often, we see journalists throwing colleagues to the dogs when they are in trouble," he said pointing to the mistrust between colleagues in Hindi media outlets.  
Besides, the expenses incurred on getting bail, court fees and lawyers is back-breaking. The accused "spend their entire lives in and out of court", said Jaiswal, who is undergoing treatment for oral cancer. After spending lakhs on proving his innocence and the facts of his story, he is unsure about how he would pay for the medical expenses.
Tyagi has been to court in Meerut 10 times since June 2021 with expenses piling up. "In the first case, my bail was Rs 42,000. I spent another Rs 30,000 on bail in the next case," he said. "My family members have somehow managed to scrape together money for my bail by taking loans."
These journalists continue to live under the constant fear of further state government excess. While Tyagi refuses to stay with his family fearing for their safety, Vineet is worried for his wife. "That is why I fought so hard—for my wife," he said. Tyagi doesn't trust the state government. "I trust the law but not the police and courts."
Get the latest reports & analysis with people's perspective on Protests, movements & deep analytical videos, discussions of the current affairs in your Telegram app. Subscribe to NewsClick's Telegram channel & get Real-Time updates on stories, as they get published on our website.
Subscribe Newsclick On Telegram