Youth Olympics 2018: Behind India's First Gold Medal
Manu Bhaker, 16, won India's first ever shooting gold at the Buenos Aires Youth Olympics. Her story exemplifies how young Indian athletes are being prepared to handle the high-pressure environment of global sport.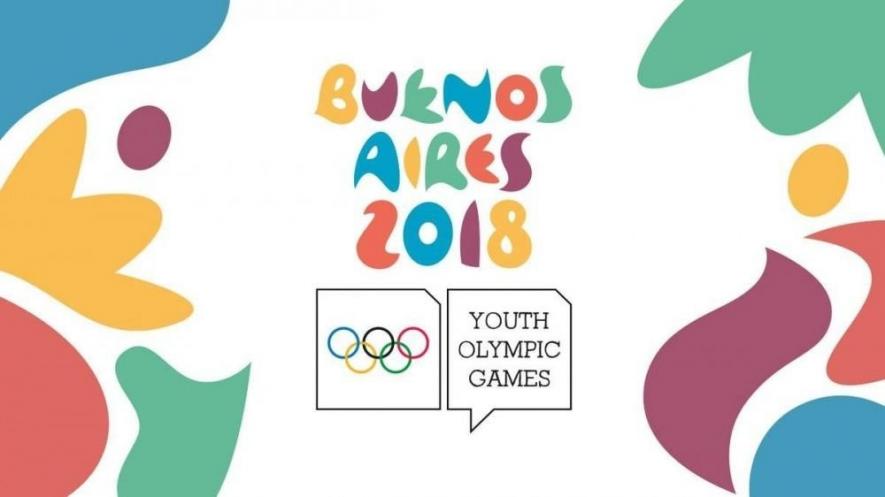 Success in almost every sport known to humankind is put down to perseverance, performance and natural ability. More often than not, adrenaline and the ability to channel said adrenaline towards increased ability. Pressure creates champions, the old adage goes. If there has been one failing in Indian sport, a constant criticism over the years, it is the inability of our sportspersons to perform under pressure. When the going gets tough, our athletes, it seems, never get going.
There are indications now that things are changing. Slowly, our junior athletes, some of them too young to drink, drive or vote, are changing this paradigm. Where pressure, increased adrenaline earlier led to failure, now it leads to overwhelming success.
Nowhere is this more evident than among junior shooters in India. In a sport that requires calm precision, no hesitation and zero hyperventilation, teenagers -- a demographic rarely associated with any of the listed traits -- are regularly medalling for India now.
Remember Saurabh Chaudhary, the Meerut lad with the nerves of steel, pistol whipping his way to gold at the Asian Games? He is 16. Or the fresh faced Lakshya Sheoran (19), smiling his way to a silver in the shotgun event? Not all of them were effortless. Manu Bhaker went from sensation to slump in the space of two months, but has stormed back with gold at the Youth Olympics in Buenos Aires, India's first at the event. If anything, hers is the most compelling tale, simply because in the space of half a year, at the age of 16 she has already experienced and fought back against all the travails that will quite obviously follow her throughout her career -- success, disappointment, slump, success. Through it all, she never let her head drop.
Believe it or not, there is method to this. It isn't ad-hoc anymore. The shooters or yesteryear are the coaches of today. Jaspal Rana is in charge of the junior pistol programme, Mansher Singh is national shotgun coach. Suma Shirur, is high perfromance specialist for junior rifle. With them comes the burden of expectation and the experience of failure.
Shirur says that the consistency of the junior programme signals a 'new culture, a new work ethic', that was often ignored in the past. "The junior programme is completely the federation's vision. Nothing like this existed a few years back and there has been a massive shift now in the way that juniors train as a whole."
"Most of the shooters who come through to the camp have their own coaches, outside of camp. Some come through because of sheer talent and so they have to, have to learn the basics again. Concepts like balance, breathing need to become muscle memory for them. A lot of them shoot with feeling, so that changes gradually."
At the camps, a huge amount of emphasis is put on counselling, and mental as well as physical conditioning with an outlook towards prolonging success rather than just demanding short term results. 2012 Olympic bronze medallist gagan Narang sees this as a far cry from when he was a youngster in the sport. "I was lucky to have had good coaches from the very beginning but did not have access to tailor made programmes like the ones that are given to the juniors today," he says. "Unlike today when mental conditioning is a part of the sport, we drew support/help from friends and family around. I was lucky to join the national camp early in my career and that exposed me to international coaching pattern. I got teachers, mentors, trainers and above all my family's help to deal with wins and losses." Narang runs Gun for Glory, a shooting academy in Pune, that houses Elavenil Valarivan and Shreya Agarwal. The duo won gold medals at the Junior World Championships last month. Agarwal shot a world record in the 10m air rifle on her way to gold.
Shirur testifies to the extensive need of counselling, and conversation within the camp itself. "Even in failure, you have to give them faith. And there will be failures. They are growing. Their bodies are changing, their technique will change accordingly. Their minds are growing, their anxieties will grow accordingly."
Talking to Shirur seems less like talking to a professional shooter in a coaching role and more like talking to a protective parent shooing away the questions around her wards. But the truth is, it has taken her her own time to get here, in a space where the shooters trust her, and she gives them back the protective arm they often need. Shirur highlights instances in her earlier days when some of the shooters wouldn't absorb ideas or changes she suggested very easily. She recalls an instance where a junior shooter -- a World Championships bronze medallist no less -- apprehensive about something she recommended, texted his personal coach to seek approval. Shirur's disapproval was immediate. "Not here, I told the shooter. Ask your coaches later. When you're at the camp, you have to trust me to be able to help you," she recalls.
Part of Shirur's role also involves building a spirit of camaraderie and competition within the shooter themselves. "Training is highly competitive. If one shooter shoots 106.7 then the other won't leave the course till they do too. But, morever now, they all speak a common language, when they are talking about their successes and failures. In a situation like this, when you see someone's head drop, you can pick it up fairly quickly. Talk to them and get them out of it."
Narang also attributes some of the pressure to the parents of the junior shooters themselves. "The Olympics can't be compared to joint entrance. It is far bigger in scale. Parents have to understand that getting an Olympic medal requires years of dedication and a great body of work. It is the Nobel prize, Oscar, Fields Medal equivalent in the world of Sports. In addition to the work the coaches and the shooters do, the parents must be very patient and cautious not to derail the hard work," he says.
Shirur's message is similar. Simpler. "We have to treat them as kids," she says. "They are teenagers. They have the same desires as other teenagers like them. The difference is that they have skills that are incomparably different."
Get the latest reports & analysis with people's perspective on Protests, movements & deep analytical videos, discussions of the current affairs in your Telegram app. Subscribe to NewsClick's Telegram channel & get Real-Time updates on stories, as they get published on our website.
Subscribe Newsclick On Telegram