The More the Murkier: Increasing Quota of Arjuna and Khel Ratna Awards Demeans Their Significance
In a year devoid of sporting action, where the Olympics have been postponed and Indian sport has ground to a halt, the Ministry has decided to honour 60 sportspersons with the highest awards of the country — the most in a single year ever. It begs the question, what are the awards really for, achievement or advertisement?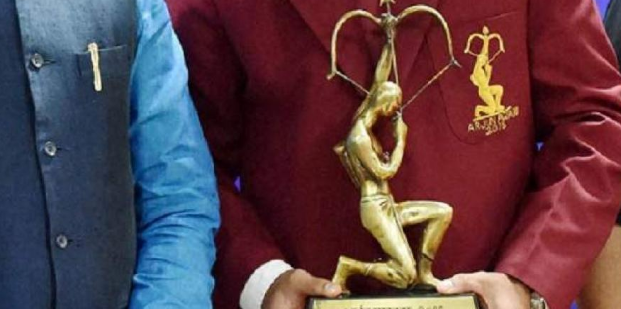 Never before in history have 27 names been listed to receive the Arjuna award in a year. It mostly hovered between 15 to 18. Such a jump is unusual and definitely needs scrutiny.
The list for the recipients of the sports awards 2020 has finally been revealed and they serve as an eye opener!
It is heartening to note that this year we have such a high number of sportspersons gifted enough to be conferred with the country's highest sporting awards. No matter that sporting activities have come to a near-halt across the world — and a total halt in the country itself. It is of little consequence that the "Greatest Show on Earth" has been put on hold for one year in Tokyo.
Also Read | Hockey India Crises: Surender Kumar Hospitalised Again, High-Performance Director Resigns
The list of awardees — official now but pasted all over the public domain a few days earlier — total 60 sportspersons now. All of them are in line to receive the prestigious awards from the honourable President of India on the occasion of Major Dhyan Chand's birthday, August 29. While most will get it for the right reasons, eyebrows, sadly but justifiably, can be raised over a few choices.
It is highly unfortunate that questions are being raised over the inclusion of at least one athlete for the Rajiv Gandhi Khel Ratna award. Unfortunate because the athlete is an exceptionally talented one, whose exploits in the 2018 Gold Coast Commonwealth Games will remain etched in memory forever.
But then, it is important to remember that the athlete was promptly awarded the Arjuna the same year. And since then, the athlete hasn't achieved much at the international level. Now, to find the same name in the list for another award (a higher one no less)  is somewhat baffling. Is the athlete being rewarded for the previous success once again, or was the earlier award not enough of a recognition for the achievement?
It won't be fair to force a discussion about what prompted this decision or who exactly played a role in reaching the verdict. Especially when the number of anomalies is not restricted to one sportsperson.
What remains the most disturbing trend is that starting from Khel Ratna, the number of awardees for each category is unusually high, rarely seen on previous occasions. Even in Olympic years, never more than four sports persons were awarded the Khel Ratna. This year, five will be conferred the country's highest sporting honour, though few have achievements within the timeline to place on the table.
Once again, this is not the platform to bring in matters like who said what when the committee met for finalising the awards; who threatened to stage a walkout on more than one occasion or whose appointment in the committee was a complete conflict of interest. These things are nothing new. For Indian sport they are par for the course. What is sad is that no precautions were taken to check things, especially when stakes are so high.
Never before in history have 27 names been listed to receive the Arjuna award in a year. It mostly hovered between 15 to 18. Such a jump is unusual and definitely needs scrutiny. At some point, it defies logic. Completely.
Also Read | Gambler's Paradise (Part 2): Inadequate Law, Tech Savvy Operations Fuel Illegal Betting, Match Fixing in IPL and Cricket
Wrestler Sakshi Malik and weightlifter Mirabai Chanu were on an earlier list recommended for the Arjuna. They are two of the country's finest sportspersons – one an Olympic medallist, the other a world champion. But both have already been conferred with the top award, Khel Ratna. To recommend them for the Arjuna was puzzling and thankfully has been reconsidered when the final list came out.
Sources said they were put in line for the award to help them in places where state governments only recognize the Arjuna award while dispensing special treatment. These state governments (if there are any at all) have certainly not kept up with the times. The Khel Ratna has been awarded for close to 30 years now. The states should be told in no uncertain terms to make amends; to tow the line as they are would be a matter of pity.
An unusually large number of sportspersons from a particular discipline will walk away with awards this time. Good luck to them, but it is important to ask what kind of message this sends out. They have all done well on the field despite facing many odds, but the impression, unfortunately, one may gather could be negative. Pulls and pushes made it possible, not achievements. No athlete with self-respect would like to be a party in such campaigns.  
The excuse that suggests 'more the merrier' does not work in this case. To have such a large number of awardees only lowers the prestige of the awards, which come from a figure as high as the President of the nation. These days there is a lot of talk about how the certain actions and decisions undertaken by those in power is lowering the reputation of certain institutions with long standing. The sporting awards may soon fall in the same category.
This may well open up a Pandora's box and add fuel to the whataboutery fire of the last few years. Instances of how a particular sportsperson was denied his/her due 20 or 30 years ago will be unearthed promptly. One can go down the memory lane to dig our horror stories about what happened in the inaugural Arjuna award year in 1961 when the country's first Prime Minister was still in chair.
Also Read | Vested Motives Behind Indian Football's Absurd 'One City One Team' Rule
This year, they say, there were an unusually large number of applications. More than 200 were received for the Arjuna and those for the Khel Ratna exceeded 40. But this doesn't necessarily mean the numbers awarded have to increase too. Sources claim people at the top level want more sportspersons to be awarded. That, if true, is probably not the correct way for looking at things.
Despite this, complaints will continue to pour in. Deserving sportspersons in bridge or chess will still remain dissatisfied. Questions would be asked why sportspersons with a mere bronze medal or no medal at all at the international level continue to prosper, while gold medal winners languish in a corner.
The ceremony for distributing sporting awards could be the longest ever this year, but several questions will remain unanswered.
List of Awardees

Rajiv Gandhi Khel Ratna: Vinesh Phogat (Wrestling), Rohit Sharma (Cricket), Manika Batra (Table Tennis), Rani Rampal (Hockey), Mariyappan Thangavelu (Para Athletics).

Arjuna Award: Atanu Das (Archery), Shiva Keshvan (Winter Sports), Dutee Chand (Athletics), Satwik Sairaj Ranki Reddy and Chirag Shetty (Badminton), Vishesh Bhriguvanshi (Basketball), Subedar Manish Kaushik and Lovlina Borgohain (Boxing), Ishant Sharma and Deepti Sharma (Cricket), Ajay Sawant (Equestrian), Sandesh Jhingan (Football), Aditi Ashok (Golf), Akashdeep Singh and Deepika Kumari (Hockey), Deepak Hooda (Kabaddi), Kale Sarika (Kho Kho), Dattu Bhokanal (Rowing), Manu Bhaker and Saurabh Chaudhary (Shooting), Madhurika Patkar (Table Tennis), Divij Sharan (Tennis), Divya Kakran, Rahul Aware, Suyash Jadhav (Para Swimming), Sandeep (Para Athletics) and Manish Narwal (Para Shooting).
Get the latest reports & analysis with people's perspective on Protests, movements & deep analytical videos, discussions of the current affairs in your Telegram app. Subscribe to NewsClick's Telegram channel & get Real-Time updates on stories, as they get published on our website.
Subscribe Newsclick On Telegram