Acid in Minds More Harmful than in Bottles: Anshu Rajput
The acid attack survivor said that the "masculine mentality" is the reason behind such attacks on women.
Lucknow: "The acid in the minds is more harmful than the acid in bottle," says Anshu Rajput, an acid attack survivor who has earned a moniker of a Shero [She+Hero].
Anshu, after watching the premiere of latest Bollywood movie Chhappak, portraying the life of an acid attack survivor, Lakshmi Agarwal, says, "The masculine mentality is the reason behind the acid attacks."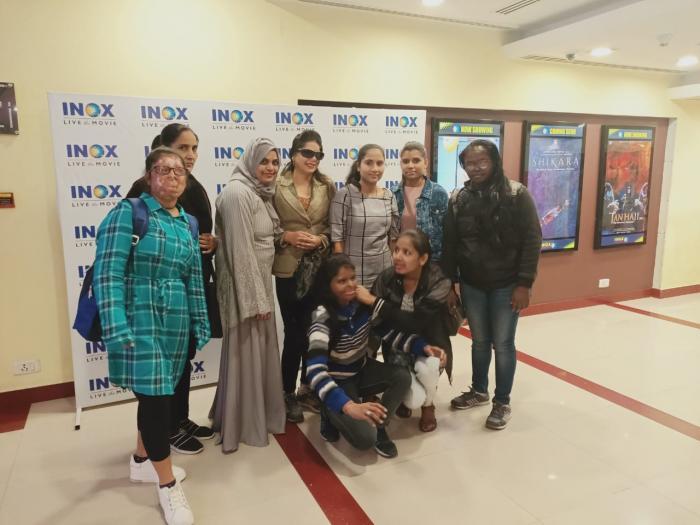 "I was attacked with acid because the other person was in one-sided love with me. I was attacked because I rejected his proposal. The man who did this to me was an elderly person in his 40s and was married. His children were of my age and he was still pursuing me to accept his proposal," she says.
Anshu says that she was good-looking and had a normal face before acid was thrown at her face. "The first question to me by my parents, when I reached home with a burnt face, was 'who will marry me?'. And I thought I am dying here and you guys are talking about the future concerns instead of taking me to a hospital?" she says, adding, "The concern of the parents was very obvious because a father's biggest dream is to get his daughter married. But what to do when her daughter has got her face burnt with acid without any fault?"
"My family was not financially capable enough to help me avail the best treatment to bring my face back to normal. I was helped by the Chhanv Foundation to get my plastic surgery and other treatments done," she says.
"The mentality 'Agar ye meri na hui to kisi aur ki bhi nahi hone doonga (If not mine, I will not let her go to someone else either)' should come to an end now. Otherwise, the Indian society—which has always respected women in the form of Durga and Kali—will be seen as unsafe for women."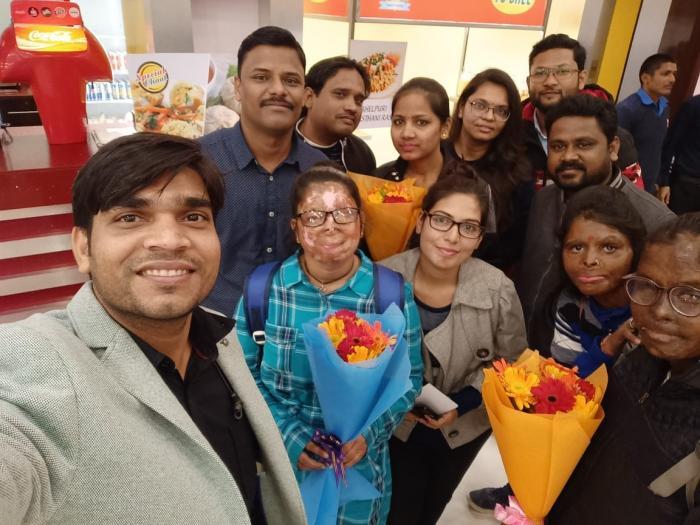 According to the figures of the National Crime Records Bureau of India (NCRB), India saw 1,483 cases of acid attacks between 2014 and 2018, with Uttar Pradesh, India's most populous state, maintaining the first position for being the most unsafe place for women in India.
Jeetu, another acid attack survivor who has played a small role in the Deepika Padukone movie, says, "If the movie passes a message to the society that disfiguring a face cannot take away the grit of a girl, it'll be a great success. In fact, a girl becomes stronger after an acid attack."
"You can throw acid once, twice or thrice. You can disfigure our face and body, but there is no acid in the world which can harm our determination to fight the evils in the society," she says, adding, "Parents should also understand that their concern of finding an eligible match for their daughters after an acid attack should be secondary and their primary goal should be to support their daughter who has been attacked with the world's most dangerous chemical."
She says that before facing the society, an acid attack survivor has to go through various levels of grilling and questions by her own family which does not help her and even results in survivor slipping into depression or trauma.
"A women is not just a piece of flesh. She is a human being with a soul in her body," Jeetu said.
Kunti, another acid attack survivor, who has also worked in the movie made on the life of Lakshmi Agarwal, cried inconsolably after watching the movie and said that she never thought that a subject like this would catch the attention of film-makers.
Ashish Shukla, one of the office bearers of Chhanv Foundation, told NewsClick that a girl not just suffers burns but her soul is also shaken [after such an attack].
"Their family also suffers a lot. The treatment is not easy and cheap. Not every hospital has the facility to treat such patients and other than that, there are no counselling centres for them," Ashish added.
He said, "A special helpline should be made for such victims and government should strictly watch the sale and purchase of acids, adhering to the guidelines by the Supreme Court of India, which are easily violated in our society. The police should also make sure that the guidelines are followed."
Also read: Why India's Stringent New Laws Have Not Reduced Acid Attacks
Get the latest reports & analysis with people's perspective on Protests, movements & deep analytical videos, discussions of the current affairs in your Telegram app. Subscribe to NewsClick's Telegram channel & get Real-Time updates on stories, as they get published on our website.
Subscribe Newsclick On Telegram