COVID Deaths: Govt Claim on Oxygen Shortage 'Blatant Lies', Shows no Value for Human Lives, Say Families of Deceased
"If there was no shortage of oxygen in Uttar Pradesh or anywhere, why did governments set up oxygen plants aggressively during second wave?" asks Jan Swasthya Abhiyan's C S Verma.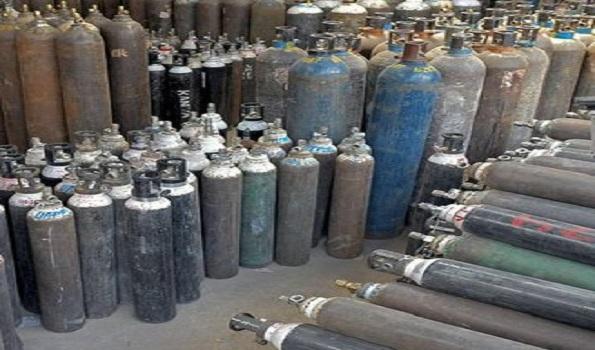 Lucknow:Ritu Pandey, a resident of Gomti Nagar, Lucknow, who lost her husband on April 25 due to shortage of oxygen during the second wave ofCOVID-19pandemic,recounts her ordeal, the never ending queues for oxygen and complaints flagged by hospitals between April 15 and May 10, the peak season of the oxygen crisis in Uttar Pradesh.
Pandey is still mourning the loss of her husband, who tested COVID-19 positive and died on April 18, after multiple hospitals denied admission, citing oxygen shortage and patient overload. In deep anguish after losing the "pillar of strength", she says theCentre's statement in Rajya Sabha that "no deaths due to lack of oxygen has been specifically reported by states/UTs"during second wave, has rubbed salt on her wounds.
"If the government can deny the truth of thousands of people in the county's Parliament, then there is no hope for people to get justice or even the closure they deserve after losing their loved ones. What they are claiming are blatant lies," she toldNewsClick,adding that instead of "accepting their mismanagement", they are denying the reality. This is when the hospital managements had publicly admitted that several deaths were due to oxygen shortage.
Atul, whose father Ramakant was among the dead, recalled SOS messages and calls on social media platforms, requesting oxygen, beds and even ambulances.
"It is indeed shocking for the families of the deceased that the government is playing politics over the deaths. Both the state and Central governments are shrugging responsibility after they failed to provide basic health facilities. We will initiate legal action against the hospital if they deny shortage of oxygen," he said.
Atul said he had to run from pillar to post in search of an oxygen cylinder but couldn't succeed. He believes his father could have survived if there was no shortage of oxygen.
"On April 20, my father complained of breathing problems. He already had fever and cough. Two days later, he was tested COVID-19 positive. His oxygen saturation level continued decreasing. I pleaded for oxygen, but not a single hospital, big or small, gave him admission due to shortage of oxygen. I have never felt so helpless in my life like on April 22-23. My father died not just because of oxygen shortage but due to mismanagement of the government," an emotional Atul toldNewsClick.
Ritu Pandey and Atul are not the only ones to have lost their loved ones due to oxygen shortage in Uttar Pradesh, there are countless number of people who lost one or two members of the family, with several cases where the entire family died battling for oxygen. In many cases, people lost their sole breadwinner and are in dire need of financial help.
One such case is of Mohit, an e-rickshaw driver, who has left behind three children and wife.
Mohit, had taken the e-rickshaw on loan after he lost his lob during the first wave of pandemic. He did not imagine that he, too, would leave his family all of a sudden. His wife Suman says her husband was working in a factory and would earn a handsome sum but lost the job after the factory went into loss during the lockdown. His factory owner asked him not to report for the job till the factory's condition comes back on track. "He bought an e-rickshaw and would earn to buy essential commodities but got infected with COVID-19. He needed oxygen but we were left disappointed after did not receive it anywhere in Lucknow. He died in front of my eyes," she said.
When asked about government claims of 'no deaths due to lack of oxygen' during the COVID-19 second wave, she said such statements would create distrust among people that in governments' eyes, there is no value for common citizens. "But, they can do politics of religion and escape from the responsibility of providing basic health facilities," she claimed.
Responding to a question in Parliament on whether a large number of COVID-19 patients died on roads and hospitals due to acute shortage of oxygen during the second wave,Minister of State for Health Bharati Pravin Pawar had noted that health was a state subject states and UTs regularly report the number of cases and deaths to the Centre.
"Accordingly, all states and UTs report cases and deaths to the Union Ministry on a regular basis. However, no deaths due to lack of oxygen have been specifically reported by states and UTs," Pawar said in a written reply.
Commenting on government's claims, Dr. C.S. Verma, President of the public health outfit, Jan Swasthya Abhiyan (JSA), Uttar Pradesh, said: "If there was no shortage of oxygen in Uttar Pradesh or anywhere, why did governments set up oxygen plants aggressively during the second wave? That time they admitted shortage of oxygen and the deaths but now they are denying the fact. Instead of admitting their faults and mismanagement, they are running away from responsibility at a time when the third wave of COVID-19 can knock anytime. They should accept the challenge honestly and work for health infrastructure."
Get the latest reports & analysis with people's perspective on Protests, movements & deep analytical videos, discussions of the current affairs in your Telegram app. Subscribe to NewsClick's Telegram channel & get Real-Time updates on stories, as they get published on our website.
Subscribe Newsclick On Telegram