Deloitte Advised, Managed and Covered Up IL&FS Financial Irregularities: Whistleblower
The anonymous Deloitte member claimed that the company had adopted a specific modus operandi in order to protect the auditor's position.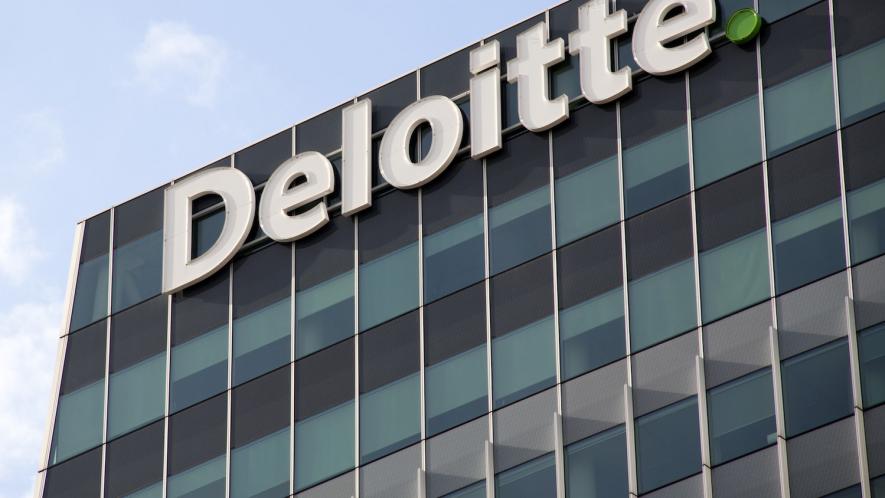 A Whistleblower complaint by an employee at Deloitte Haskins & Sells (Deloitte) alleged that the company compromised with the top management of Infrastructure Leasing and Financial Services (IL&FS) helping the group's companies in covering up irregular financial transactions through mutual benefiting arrangements.
The whistleblower, who remains anonymous, claims to be a senior member of the client team with Deloitte and has written to regulatory bodies including Reserve Bank of India, Securities Exchange Board of India, Serious Fraud Investigation Office and the Ministry of Corporate Affairs, terming IL&FS to be a "mind blogging scam", urging them to investigate the matter. Reportedly on April 12, SFIO has summoned the executives of Deloitte following the complaint. 
Deloitte firms provide services in audit, tax, consulting, financial advisory, risk advisory and related services in more than 150 countries and territories. According to their website, Deloitte's revenues for fiscal year 2018 were US$ 43.2 billion.
The revelations have given weight to the ongoing investigations into the IL&FS since the government replaced the earlier board with a new one under Uday Kotak's chairmanship in October last year.
Also Read: Fantastic Beasts of The IL&FS Zoo
According to the data put forward by the new board of IL&FS, the debt owed by the group's companies to external creditors is about Rs 99,354 crore. Of this, 38% – about Rs 35,382 crore – is owed to nationalised banks and another 10% (Rs 9,138 crore) to financial institutions.
The IL&FS imbroglio came to light last September, when the group's companies began defaulting their debt obligations which ran into hundreds of crores.
"The senior leadership at Deloitte was very much aware of the factual situation on the financial mismanagement and impropriety of the IL&FS Group. Deloitte has audited the group over a period of the last ten years and has been an integral part of the group's unmitigated growth, benefiting in several ways in terms of being a preferred advisor as well as favouring Deloitte by awarding several advisory work on a single sourced basis with substantially high fees as a compensation for such mutual benefiting arrangements," the complaint stated.
In March, a special audit by Grant Thornton on the financial transactions of a subsidiary company, IL&FS Financial services (IFIN) found that IFIN alone was involved in fraudulent transactions to the range of Rs 13,000 crore. The forensic audit found several anomalies in the company's management such as short term borrowing being potentially utilised for long term lending, loans indirectly provided to the group's companies through third parties, loans at a negative spread to specific borrowers of IL&FS Financial Service Ltd (IFIN), loans sanctioned to borrowers under stress, and anomalies concerning repayment of loans and end utilisation of loans.
Also Read: IL&FS: Not Satyam, Not Lehman, Maybe it's Both!
One of Deloitte's auditor Udayan Sen, along with one consulting partner Sanjoy Datta, were managing the irregularities with the top level management of the IL&FS. "Mr Sanjoy Datta had been given the responsibility to manage the IL&FS account and earn Rs 20 crore as annual consulting fees as a reward for managing the audit reporting aspects," the letter said.
As a part of the arrangement between IL&FS and Deloitte, the complainant claimed that several crores worth of engagement were given to the consulting division of Deloitte, a separate legal entity, under the guise of 'Strategy study for diversification'.
"As a favour to both parties, Deloitte appointed senior tax advisor to IL&FS, Dilip Lakhani at a very high salary for the services rendered to the group and to ensure that he would continue to earn revenue for Deloitte. Most of the complex tax structures were designed by the team jointly to meet the eye of the law, with Deloitte covering itself by way of management explanations and letters," the complaint said.
The Institute of Chartered Accountants of India (ICAI) had earlier flagged that Deloitte, along with other premiere auditing agencies such as Ernst & Young affiliate SRBC & Co. LLP and KPMG affiliate BSR & Associates LLP have "prepared incorrect financial statements" of IL&FS parent company and its subsidiaries IFIN and IL&FS Transportation Networks Limited (ITNL).
The whistleblower complained that Deloitte adopted a specific modus operandi in order to protect the auditor's position. "Whenever there were dubious findings in course of the audit engagement, Deloitte agreed to rely on management explanations and comfort letters by compromising on its independent opinion," the complaint mentions.
Currently, the new group is working out a resolution plan mainly through assets disinvestment, while the investigative agencies SFIO and SEBI are probing the Group. The SFIO accused the group's top executives Ravi Parthasarathy, Hari Sankaran, Arun K Saha, Vibhav Kapoor, Ramesh C Bawa, S Rangarajan, Pradeep Puri, and Mukund Sapre of "mismanagement". While Hari Sankaran has been arrested, Bawa has reportedly gone untraceable.
Read More: Defaults From IL&FS SPVs Followed Downgradings From Rating Agencies and Markdowns From Mutual Funds
Get the latest reports & analysis with people's perspective on Protests, movements & deep analytical videos, discussions of the current affairs in your Telegram app. Subscribe to NewsClick's Telegram channel & get Real-Time updates on stories, as they get published on our website.
Subscribe Newsclick On Telegram