GTB Hospital Doctor Succumbs to COVID-19: Shocked Family Awaits Compensation, Condolences from Govt
Dr Anas Mujahid, 26, a junior resident, suffered intracranial haemorrhage soon after testing positive for the Coronavirus on May 9 and passed away within hours.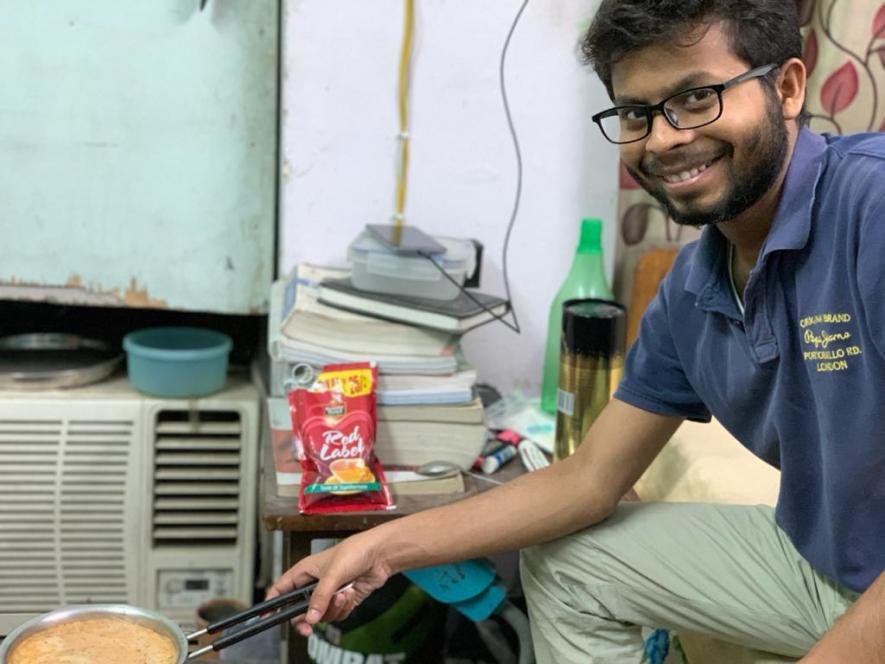 New Delhi: The death of a 26-year-old doctor on Sunday at Delhi's Guru Tegh Bahadur (GBT) Hospital within hours of testing COVID positive has left his family and the medical community shocked. His death is the latest in a series of deaths of 'Covid warriors', a term which has been reduced an euphemism, as many families have been left high and dry, awaiting compensation. 
Four days have passed since the sudden death of Dr Anas Mujahid in one of the largest COVID-19 facilities in the capital under the Delhi government but no compensation has been announced yet, neither has any official statement been made on the unfortunate death, leaving some of his colleagues upset with a feeling of abandonment. 
As per reports, some of his doctor colleagues said that Mujahid suffered "cerebral palsies" and developed "intracranial haemorrhage (bleeding within the skull, including the brain)". He was rushed to the emergency department of the hospital, where he was given oxygen support through a jumbo cylinder in the absence of a central oxygen port. He was ventilated as well with the help of a portable ventilator. However, his immediate requirement was an ICU (intensive care unit), which did not have free beds. His CT scan showed clotting in his brain, as per reports.
According to some of his colleagues, Dr Mujahid got assurance of getting a bed in the ICU in the morning, but it was too late. He passed away in the wee hours.
Along with other doctors treating COVID patients, Mujahid was staying in a hotel provided by the government for isolation purposes.
"He had not come home for the past 14 days. My mother was asking him to have at least one iftar with her. So, he had come here on Sunday (May 9) along with one his doctor friends. Both of them had iftar and dinner. We don't know what happened after that. We were devastated when we suddenly heard from his hospital that he is no more," the deceased's elder brother Imaduddin Mujahid told Newsclick.
His mother still has not come to terms that she has lost the second of her four sons. "He had left home fit and healthy. He was even telling us that he was trying to be at home on Eid and, therefore, he was not taking a weekly off. My mother is still refusing to reconcile with the fact that he has passed away. The entire family is shocked and shattered," Imaduddin said.
Mujahid felt feverish while returning to the hotel from home. So his colleague, who was accompanying him, took him to  the hospital for getting a COVID test done.
"While the doctor on duty at the fever clinic of the hospital was writing his prescription, he collapsed. He was rushed to the casualty room. His CT scan report revealed a massive bleeding spot in the brain. He needed an ICU but he was immediately transferred to the neurological department's ICU. He died at around 2:30 a.m," sources in the hospital told Newsclick.
Dr Anil Jain, dean of University College of Medical Sciences (UCMS) and in-charge of the COVID-19 related management at GTB Hospital, said the loss of the young doctor was unfortunate but dismissed the allegation of denial of an ICU bed. "He was immediately transferred to the ICU but could not be revived," he said.
Rebutting his claim, some of Mujahid's batchmates, who requested anonymity, told NewsClick that said the young doctor was transferred to the ICU of the neurosurgery department. "He needed an ICU, not neurosurgery ICU. He was not shifted there because it is ill-equipped and has only one senior resident and one consultant. GTB Hospital is not a multi-specialty hospital and therefore, it does not have a fully equipped neurosurgery department. Being insiders, we know it well. Treating him at the casualty room was better than shifting there," they said.
Some them also felt that the argument of  full occupancy in the ICU was not justified. "The ICU is a place for patients who need life support. But here there are patients who are breathing without any support on room air. Such occupants are not being discharged because they have been admitted with high-profile references," one of them alleged. The doctor said it was demoralising and discouraging when doctors and nursing staff, who are backbone of any medical facility, are not taken care of. "No announcement of compensation and absence of few words of condolence from the government show the apathy of the government," they said.
When asked if Mujahid's family has got any call from the government offering condolences or compensation, his brother said neither any politician nor any government officer had contacted them so far. "My brother sacrificed his life serving people in distress. He is a martyr. It's not time to indulge in any blame game. The loss we suffered is irreparable and cannot be compensated. No amount can bring him back," Imaduddin added.
Given Dr Mujahid's humble family background, the alumni association of his college, UCMS, has offered to extend some financial help, but the family has reportedly declined saying they would accept any ex-gratia only from the government, said some of his batchmates.
Some doctors said internal bleeding and blood clots happen in patients with severe symptoms of COVID-19, adding that Mujahid's case was rare as he was fine till the evening. "It appears to be a case of rapid progression which is worrisome," said a senior resident of the hospital.
Mujahid had completed his internship in January from the hospital and had joined it in March as a junior resident. Originally a resident of Azamgarh, he had been living in Northeast Delhi's Bhagirathi Vihar for years in a rented accommodation.
AAP's Response
Responding to allegations of apathy by the Delhi government, an Aam Aadmi Party (AAP) spokesperson said compensation takes time, though he did not say anything about assurance of compensation or whether the government had reached out to the bereaved family.
"The compensation is usually a long process. It goes through various levels and then a final approval comes which even takes a month on occasion. A process is followed and compensation is provided," Vikas Yogi, Chief Media Coordinator of AAP told NewsClick. He added that once the government receives a request for compensation from the institution, the process starts. 
Note: The earlier version of this story has been updated after a response by the Aam Aadmi Party.
Get the latest reports & analysis with people's perspective on Protests, movements & deep analytical videos, discussions of the current affairs in your Telegram app. Subscribe to NewsClick's Telegram channel & get Real-Time updates on stories, as they get published on our website.
Subscribe Newsclick On Telegram