RSS in Friday Prayer Controversy, Silence of Opposition Parties? Former MP Mohd Adeeb Throws Light
Adeeb says only three of 18 parties he contacted replied to his call for support on the Gurgram Friday prayer issue. Their silence reflects the culture of fear created by the RSS.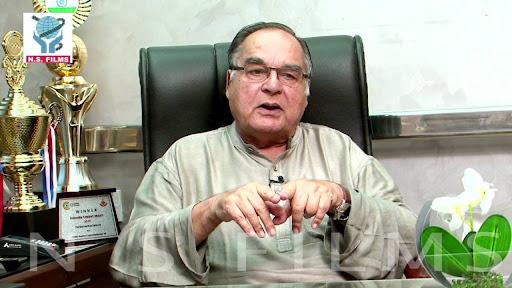 The millennium city of Gurgaon was renamed Gurugram as it was said to be the village where Dronacharya lived in ancient times. Dronacharya was the guru who supposedly asked the lower-caste Eklavya to gift his thumb in return for having taught him archery. According to this myth, Dronacharya did so in order to ensure Arjun did not run the risk of being vanquished in archery.
Today, a more real, frightening injustice is being perpetrated, every Friday, against the city's Muslims, who have been denied the right to pray at public places that were previously chosen by the administration. Until 2018, Muslims could pray at 117 places in Gurugram. Three months ago, the list of places was pared down to 37—and then 20. With Haryana Chief Minister Manohar Lal Khattar declaring, a fortnight ago, that Muslims could not pray at public places, they have, officially, two mosques where they can assemble for their congregational prayer.
On 17 December, though, prayers were offered at six public places, at the behest of the Muslim Rashtriya Manch, an affiliate of the Rashtriya Swayamsevak Sangh. What is the gameplan of the RSS? Why are the political parties, which claim to be secular, silent? Why have prominent Muslims residing in Gurugram not even issued a public statement on the Friday prayer controversy?
NewsClick asked these questions to Mohammed Adeeb, former member of the Rajya Sabha. Adeeb, who is 77 years old, has been rallying Muslims to fashion a constitutional response to the injustice of which they are victims, including approaching the Supreme Court for the redressal of their grievances. Excerpts from the interview:
What is the plea you have taken in the petition you have filed in the Supreme Court over the Gurugram Friday prayer controversy?
The Supreme Court, in its 2018 judgement in the Tehseen S. Poonawalla case, said there is a process involved in lynching a person. Lynching rarely takes place spontaneously. Groups of people organise, prepare and create an atmosphere to lynch a person. In case the administration is aware that there is a prior preparation to lynch a person, it is obligatory for officials to pre-empt the lynching. Not to do so, the court said, could lead to the administration being hauled up for contempt of court [because of the order issued in Poonawalla].
You think the Haryana administration's conduct warrants such a charge?
Members of the Sanyukta Hindu Sangharsh Samiti [an umbrella formation comprising radical Hindutva groups], over the last four months or so, go to one area or another and disrupt the Friday prayer. At each of these places, surprisingly, the police are always present. Yet they do not take action. On every occasion the Friday prayer was disrupted, we lodged complaint, in writing, to the administration. We also submitted videos. We also took in writing from the police that our complaints had been received. We asked them to lodge FIRs. Yet they have never taken action barring once, when they arrested around 20 activists and set them free after a few hours.
Who are the officers the petition claims to have been guilty of contempt?
Haryana's Chief Secretary and its Director General of Police. The petition says their inaction is part of the process that has created an atmosphere for the disruption of the Friday prayer.
Does the same group of people disrupt the prayer every Friday?
There are around maximum 40 people who go from one place to another disrupting the Friday prayer. The disrupters comprise only them. If Hindus at large were in opposition to the Friday prayer at designated public places, I presume thousands would have turned up to stop us from praying.
Has the petition been admitted?
Yes, it has been admitted. When the Supreme Court reopens on 3 January 2022, we will file an application for expediting the hearing.
Why are non-Muslim communities not coming out in support of the right of Muslims to offer their Friday congregational prayer at designated places?
Regardless of which community a person belongs, he or she is scared. My friends, Hindus and Muslims alike, and my family members have been cautioning me against engaging in litigation against the disrupters. They are dangerous people, I am told. Obviously, among all communities, Muslims feel the most isolated.
What about the housing society in which you live?
I am the only Muslim in this society. I do not know about those who oppose me, but there are people who have come to me to tender their support. I have never felt isolated here. A professor from the Indian Institute of Technology expressed his worries over the development in Gurugram. They all they say that the Friday prayer controversy is not only giving a bad name to India, but it is also an attempt to turn Hinduism militant and intolerant.
For the outside world, the district administration appears very biased.
In my dealing with the officers of the district administration, I have not discerned in their attitude a bias against the Muslims. They are very fine people. I think they are helpless; their hands are tied.
Have you tried to meet Haryana Chief Minister Manohar Lal Khattar?
I have been trying to meet Khattar for two months now, and I have not yet been granted an audience. We had welcomed his announcement, made two months ago, that prayers would be allowed at the 37 designated places in Gurugram. I twice emailed his private assistant asking for an appointment. We wanted to submit a memorandum that Muslims should be allocated land to build mosques.
Two weeks ago, Khattar said the Friday prayer would not be allowed at any of the public places. Since he was also scheduled to visit Gurugram, I requested his private secretary for a two-minute meeting. I never heard from them.
As a former Rajya Sabha MP, you must have asked on several occasions for an appointment with chief ministers and senior State functionaries. Were any of them as discourteous as not to reply, let alone meet you?
There might have been delays, but no one ever turned down my request for a meeting. The norm in our democracy is for ruling party members to accede to requests for meetings from those in the Opposition.
What has been the role of the Muslim Rashtriya Manch in the controversy?
There are only four or five Muslims with them. Their leader is one Khurshid Rajaka. They are close to Rashtriya Swayamsevak Sangh leader Indresh Kumar [patron of the Muslim Rashtriya Manch]. They do not have a following. Last Friday, 17 December, newspapers reported that Muslims offered the Friday prayer at six public places. These prayers were organised by the Muslim Rashtriya Manch. There were very few people who prayed there. Mind you, officially, the Friday prayer cannot be done at public places.
What do you think is the gameplan of the Muslim Rashtriya Manch?
Through Indresh Kumar, the Muslim Rashtriya Manch has been opening up madrasas and funding them. I think the Manch believes the soul of Muslim politics is the madrasa. The Manch has a fear or phobia of the madrasas. In order to demoralise Muslims, the Manch wants to capture the institution of madrasa. This RSS project is designed for the future generation. Essentially, they think if madrasas are neutralised, the community would be unable to protect itself.
Is it that the RSS wants to indoctrinate the madrasa children with its ideology?
They want to create confusion in the Muslim community. This process has been speeded up in the last six years. I will give you an example: Sometime back, a segment of Muslims working in the corporate sector came over to my residence for a meeting. They wanted to decide on what their response should be to the disruption of the Friday prayer in Gurugram.
To them, I said our country is a secular republic; our Constitution is secular. We should approach the Supreme Court to have our constitutional rights enforced. They said nothing would come out of it. Instead, they would be raided and entangled in court cases. Later on, I was told four or five them went to Indresh to 'surrender'.
Take another example: 'Dastak', a book of Justice (retd) Sohail Siddiqui was launched by Indresh Kumar at the Islamic Cultural Centre on 22 November. I could not believe that a former judge would get his book launched by a leader of the RSS, whose imagination of India is at complete variance with the Constitution. There is a large segment in the Indian Cultural Centre which has gravitated towards Indresh and the RSS.
What has been the role of prominent Muslims residing in Gurugram?
I am, personally, very disappointed with them.
Did you approach any of them? After all, even a public statement from them has a meaning?
Only yesterday [18 December], I met Lt Gen (retd) Zameer Uddin Shah at a function and requested him that he should invite prominent Muslims, including [former Election Commissioner of India] SY Qureshi, who also resides in Gurugram, to his residence or mine or at a third place to discuss the Friday prayer controversy. I had made this request to him earlier as well. Then as now, Lt Gen Shah did not commit to anything.
I also met and spoke to former IAS officer, Naseem Ahmad, who had also been the vice-chancellor of Aligarh Muslim University, on the issue. He did not offer his support. All of them have been silent. Their silence, in fact, prompted Muslims in the corporate sector to approach me to fashion a response to the Friday prayer controversy, even though my health is no longer robust. [Adeeb underwent a kidney transplant in 2017.]
Have you written to the political parties seeking their support?
I wrote to 18 parties. These are parties not in alliance with the Bharatiya Janata Party. I did not, for instance, write to the Janata Dal (United). With my letter, I attached documents furnishing data that pointed to the injustice of depriving four lakh Muslims of Gurugram their right to offer the Friday prayer. I requested them to please speak up for us. These letters were not sent by post; these letters were delivered in person. I sent letters to Congress leader Rahul Gandhi, Samajwadi Party's Ram Gopal Yadav, the Dravida Munnetra Kazhagam, Telangana Rashtriya Samiti, Shiv Sena, Rashtriya Janata Dal, the Bahujan Samaj Party, etc.
What was their response?
Only three responded. Communist Party of India (Marxist) leader Sitaram Yechury replied, saying he completely agreed with what I had written and that he would do whatever possible. His party colleague, Brinda Karat, called me up. She said she would have the party raise the Gurugram question in Parliament. I was a little surprised that Farooq Abdullah hadn't replied. On 17 December, however, he called me up. He said he had been in Jammu and, therefore, could not reply. He expressed his sympathy for us. Mohammed Basheer, of the Indian Union Muslim League, replied too; he sent the statement he made in Parliament via WhatsApp.
I suppose Farooq Abdullah and Mohammed Basheer would reply as they are….
Well, Asaduddin Owaisi did not reply, nor did Badruddin Ajmal. Owaisi is a political leader, but I do not consider him a Muslim leader. He merely exploits Muslim emotions and the advantage goes to the party opposed to the community.
Why do you think the political parties have not replied?
The Muslim community is the only irrelevant community in India. When a Muslim is lynched, no party speaks out or even visits the victim's family. My sadness stems from the fact that Muslims are not even aware that they have become irrelevant, and that no party will stand up for them. Why, they do not even stand up for their own community. They only obsess about defeating the BJP. In that obsession, they do not even realise their own irrelevance.
What about civil society groups?
Only civil society groups are willing to stand up and be counted. I have always wanted Muslims to participate in the activities of civil society groups. Unfortunately, when civil society groups organise programmes, say, at Delhi's Jantar Mantar, to protest against the injustice meted out to Muslims, you will find five or ten Muslims there. These five or ten Muslims are those whom the maulvis brand as progressive, unfit to be called Muslim. Can there be a greater tragedy than this? The people who constitute civil society groups are the only ones who raise their voice in favour of Muslims. Instead of reposing faith in political parties, Muslims should in civil society groups.
Do Muslims of Gurugram feel alienated, sad, angry, disappointed, or sacred?
The entire community is scared. In the RSS' strategy, fear is an instrument for controlling a community. What I feel deeply apprehensive about is the possibility that fear, particularly among educated Muslims, could spawn a madman capable of behaving irresponsibly.
What kind of symbolism does the Friday prayer have for you?
I had never thought that before my death I would see a day in India when Muslims would not be allowed to pray. I think Maulana Abul Kalam Azad's profound observation that Muslims will have to bear the consequences of Partition based on religion until the end of the world has come out true. I am an emotional person. I am unable to sleep at night because of the happenings in Gurugram. (He begins to sob. I switch off my recorder).
(Ajaz Ashraf is an independent journalist.)
Get the latest reports & analysis with people's perspective on Protests, movements & deep analytical videos, discussions of the current affairs in your Telegram app. Subscribe to NewsClick's Telegram channel & get Real-Time updates on stories, as they get published on our website.
Subscribe Newsclick On Telegram