Why Don't Women Find Representation in Himachal Pradesh Assembly?
Attitudes have changed in the hilly state. People readily elect women given a chance. But parties refuse to alter the discrimination during ticket distribution.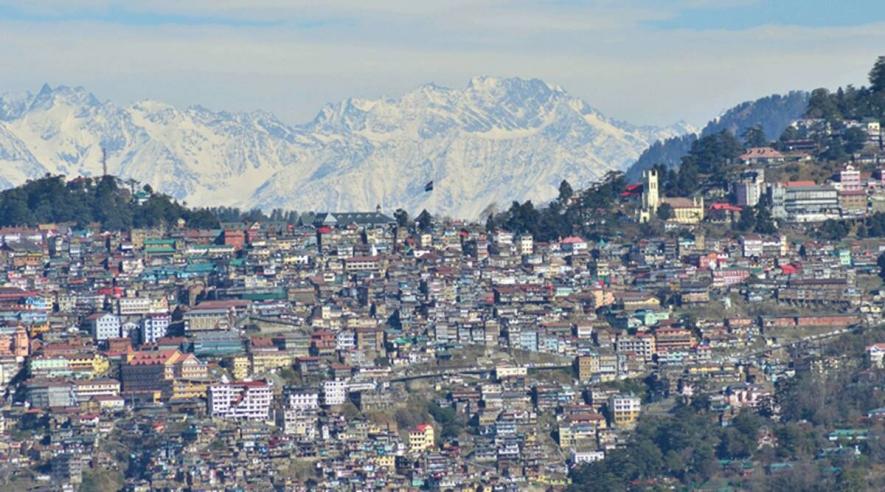 It is a paradox of Indian politics. Himachal Pradesh, which goes to the polls on 12 November, has seen a high-decibel campaign revolving around gender equity concerns. The Congress party has promised every adult woman a monthly Rs 1,500 stipend, and the Aam Aadmi Party has promised women Rs 1,000 per month. The Bharatiya Janata Party assures women 33% reservation in government jobs and government-run educational institutions and a hefty discount on state transport buses.
Despite these promises, parties continue to provide women with negligible representation in the State Assembly. While the BJP has given six women candidates tickets in a legislature of 68 members, the Congress has nominated only three women candidates. Important BJP women contenders include Sarveen Choudhary from Shahpur, Reeta Dhiman, who runs a boutique from Palanpur and Shashi Bala from Rohru, in the heart of the apple industry. Other candidates are Vijay Jyoti from Kasumpti and Kamlesh Kumari from Bhoranj. The Congress contenders include the seasoned Asha Kumari from Dalhousie and dynast Champa Thakur from Mandi, whose father, Kaul Singh Thakur, is an eight-time MLA.
Himachal Pradesh has the second-highest literacy rate in the country. In the 2017 election, the female voter turnout was 79%, as opposed to 70% for men. Women outnumber men in 16 key Assembly constituencies, yet they hardly get to represent a constituency. With an average of 5% of women MLAs, Himachal stands below the national average of 6 to 7%.
Politics and political parties in Himachal Pradesh epitomise patriarchal values. Most women MLAs, including the present contender, are from conservative Rajput or Brahmin communities. The mood of several women contenders denied tickets was summed by BJP politician Vandana Guleria, the daughter of seven-time MLA and minister Mahender Singh Thakur. Guleria has been an active Zila Parishad member. When informed by her father that her brother Rajat has been nominated to contest in the upcoming polls, she said, "Delhi se ticket mil sakti hai, vote nahin—nepotism can get you a ticket, not votes."
Guleria also questioned why women are treated like sacrificial lambs, perhaps referring to the work she has done on the ground, from which a male candidate now stands to gain.
Interestingly, the Congress campaign was spearheaded by Priyanka Gandhi, assisted by Himachal Congress president Pratibha Singh, whose husband was the late Congress leader Virbhadra Singh. Pratibha Singh is a Member of Parliament and not contesting the Assembly election, but her son Vikramaditya Singh is in the running from the Shimla (Rural) constituency.
Given the Congress cannot match the resources of the BJP. Nor can it outflank the ruling party at the national level. That might explain why Priyanka Gandhi steered clear of issues with a strongly national character. She campaigned around youth employment in Himachal Pradesh, restoring the Old Pension Scheme for the state, filling the 63,000 vacant government jobs, fighting the drug menace and setting up English-medium schools in every Assembly segment.
In contrast, the BJP roped in a galaxy of leaders led by Prime Minister Narendra Modi, addressing numerous rallies in this hilly state. The top BJP leaders have left no helicopter unturned as they hopped from one rally to another. Party president JP Nadda proudly declared that "anti-incumbency" is a thing of the past, while Modi elaborated on the "double-engine" pet theme. Highways, hydropower, and everything in between are featured in the campaign, but women voters have heard enough. In Himachal Pradesh, they are unwilling to take the BJP's assurances at face value.
Shalini Singh, a housewife in Solan, says, "For five years, this 'double-engine sarkar' just raised taxes. We now pay GST on staple food, even rotis, and basic needs such as stationery and notebooks. My daughter is a pharmacy student whose college charges Rs 3,00,00 fees every six months. But there's no guarantee she will get a job after graduating. Engineers whose families forked out Rs 5,00,00 as fees are earning Rs 5,000 a month. Where are the jobs the BJP had promised?"
Sushma Sharma, a ward councillor in Solan, also says, "Women in Himachal Pradesh have become politically active and aware. Half the municipal and panchayat seats have been reserved for them, but people elected women to 65% of these positions this time. There are more women mayors too."
In other words, it is only the real political power—legislators' seats—where women are denied opportunities to contest. "We are equally dedicated and hard-working [as men]. The main factor is acceptability," Sharma says.
Since 1967, Himachal Pradesh has had only 88 women contest an election, of whom 38 won, mainly on Congress and BJP tickets.
Nirmal Chandel heads the Ekal Naari Shakti Sangathan in Kasauli, which takes care of single and destitute women. She has been demanding political parties give more women a chance to contest elections. She believes discriminatory policies are why women are denied access to schemes and programmes oriented toward women. Despite their exclusion and neglect, women remain the backbone of the animal husbandry, horticulture and agriculture industries.
Women in the small hilly state are all praise for former prime minister late Indira Gandhi, who helped carve out the State from Punjab. They also recall how former chief minister Prem Kumar Dhumal introduced 50% reservation in all Panchayati Raj and local institutions. During his tenure, 55% of women candidates won a round of local body elections. But the BJP has sidelined Dhumal though he was reportedly keen to contest from Hamirpur. A local BJP woman politician said on condition of anonymity why she thinks this happened: "Not only are they [BJP leaders] anti-women, they never hesitate to also sideline leaders who contributed to developing the state."
In the last leg of this election, BJP and Congress leaders made beelines for temples. Uttar Pradesh Chief Minister Yogi Adityanath was roped in to address rallies too. At a rally held in Kangra, he claimed that if the Congress came to power, it would support the mafia. He also said it would destroy the piousness and religiosity of the place. This did not go down well with the crowd.
Many left the rally early, and one of the attendees, a woman, told me: Himachalis are peace-loving. Instead of focusing on unemployment and inflation, and issues which directly concern us, these [BJP] leaders give issues a communal twist. They lack understanding of our problems and deserve a drubbing in these polls."
The author is an independent journalist. The views are personal.
Get the latest reports & analysis with people's perspective on Protests, movements & deep analytical videos, discussions of the current affairs in your Telegram app. Subscribe to NewsClick's Telegram channel & get Real-Time updates on stories, as they get published on our website.
Subscribe Newsclick On Telegram