Public Health: Why NITI Aayog's Push for PPP Model Won't Work
A plethora of evidence shows that in India, public-private partnerships have either been rolled back or have led to poor health outcomes.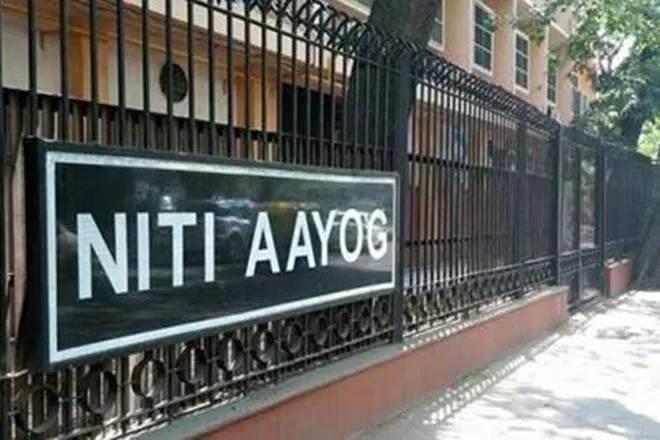 Recently, government think-tank NITI Aayog came up with a proposal for running district hospitals in public-private partnership (PPP) mode. Under the proposal, new and existing private medical colleges will be linked with functional district hospitals. According to sources, the proposal is open to public comments till February 10, 2020.
There are proposals with regard to user fees, differential rates for beds under regulated and market beds and change in terms of employment of health staff. There will be different categories of patients and those with a certificate from a district health authority will be considered as free patients. The rest will be charged, sometimes heavily, for medical treatment.
This proposal goes against the plethora of evidence in India which shows that PPPs in health sector have not worked, led to poor health outcomes and created distress among the local population. In fact, there are ample examples where governments have rolled back PPP and taken it over as a public health facility. 
The Aayog says its proposal is based on PPP models in Karnataka and Gujarat. It is interesting that Karnataka rings the most resounding bell against PPP of district hospitals. The Rajiv Gandhi Super-specialty Hospital (RGSH) in Raichur district in Gulbarga division was among the first to be put under PPP. Despite several attempts to make it work for over a decade, the joint venture ended, and the Karnataka government took full charge of the hospital. 
The construction of the hospital, better known as OPEC Hospital, as it had been built with financial aid from the Organisation of the Petroleum Exporting Countries, by the Karnataka government was stared in 1997. In 2002, the government entered into a joint venture with Apollo Hospitals Enterprise Limited (AHEL). The Apollo group has several corporate hospitals across India, mainly in the urban areas. 
In 2011, a government-appointed committee looked into the performance of this hospital and found glaring gaps in delivery of services by AHEL. The hospital was constructed as a 350-bedded hospital. But even after 10 years, only 200 beds were functional. Even worse was the actual occupancy of beds. In 2002-03, 85% of the functional beds were occupied by the patients. By 2010-11, it had come down to 58%. The industry standard of bed occupancy rate is 75-80%. 
The second floor of the hospital with 96 beds was never put to use, leading to wastage of government infrastructure. The committee noted that the number of out- and in-patients remained constant over the years even though population of the area kept increasing. 
In the same period, utilisation of services under the Yeshasvini Scheme, an insurance scheme for farmers by the state government, increased manifold in the area. However, very few beneficiaries took services from RGHS. For example, in 2009-10, a total of 1,265 patients availed services for surgeries under the Yeshasvini Scheme in Gulbarga Division. Only 37 of them went to RGSH.  
One of the key objectives for establishing a super speciality hospital in Raichur was to provide quality healthcare to patients from below poverty line (BPL) in the five districts of Gulbarga division. Nearly 67% of Gulbarga's population is BPL. But in 10 years, merely 25% of in-patient services and 15% of out-patient services were utilised by people from this category. The committee also found that patients from above poverty line (APL) were the main source of revenue. 
Thus, the hospital was not attracting enough patients, including poor patients, and was far from meeting expectations of a district hospital. Nephrology and gastroenterology services were not available even though they were part of the initial contract. 
Owing to this massive failure of delivery, that too by a widely known chain of hospitals in India, the joint venture came to an end in 2013. Unfortunately, all the services in the hospital were also terminated. It took a year-long agitation by the hospital workers, healthcare staff and common people to restart the hospital. Since 2014, the hospital has been functioning under the State government. 
"The hospital is working at full capacity of 350 beds. After shifting from PPP mode to public hospital, salaries of staff have also increased. Those who used to earn Rs. 8000 a month under AHEL, earn between Rs 25,000-30,000 because now the hospital follows government pay scale," said R Manasayya of Trade Union Centre of India, which led the agitation in 2013-14. 
In Gujarat, a 300-bedded hospital was sanctioned by the Central government after the massive earthquake that rocked Kutch. The civil hospital of the area, G.K. Hospital, was damaged during the quake. The new hospital was designed based on studies of hospitals in earthquake-prone zones of China, The US and Japan. The government spent Rs 100 crore for its construction. In 2009, a 99-year lease of the hospital was given to Adani Foundation of corporate giant, the Adani Group. The hospital was renamed as Gujarat Adani Institute of Medical Sciences (GAIMS). Though there is no third-party assessment report in public domain, the hospital has been attracting criticism from the very start. 
A public interest litigation (PIL) was filed at the initial stage itself saying that the Adani group does not have any previous experience of working in the health sector and, therefore, cannot be handed over an important hospital such as this. The PIL was dismissed in the Gujarat High Court. 
Also, in February 2019, the Gujarat government told the Assembly that 1,018 children had died in the hospital in the last five years. While a government- appointed committee cleared the hospital of any negligence, many hold the view that the number of children's death is disproportionate. 
Again, in 2019, the resident doctors went on strike in the Adani hospital complaining of non-payment of arrears of their salaries. They were also demanding faculty positions to be filled that had been lying vacant for a long time. 
The Gujarat government has tried similar initiative for six more districts – Tapi, Dahod, Panchamahals, Banaskantha, Bharuch and Amreli – but there are no takers in the private sector.  
The question is: if the two models have not worked, then which model of district hospitals performing well under PPP in Karnataka and Gujarat is the NITI Aayog referring to? This is not the first time that this has happened. The Planning Commission kept singing praises of RGSH even after the damning report by the aforementioned government committee. 
There is ample evidence that PPP has not worked in health sector in India at any level of care. 
The Seven Hills Hospital in Mumbai is one such example. It is a super-speciality hospital in the heart of the city, Andheri, near the Mumbai International Airport. The Brihanmumbai Municipal Corporation (BMC) gave prime land of 17 acre to Visakhapatnam-based Seven Hills Healthcare, which was to build a 1,500-beded tertiary care hospital in which 20% (300) beds would be reserved for patients referred by the BMC and 20% to be highly subsidised. 
Seven Hills was inaugurated in 2010 with only 300 functional beds. A 2018 report by Mumbai-based organisation Centre for Enquiry into Health and Allied Themes (CEHAT) shows that even in 2017, the hospital had 300 beds, thus unable to honour its contract with the BMC. The hospital had a massive debt of $200 million and filed for bankruptcy in 2018. After a legal battle, BMC got ownership of the hospital in November 2019 after a Supreme Court judgement. The future of the hospital is still undecided. 
At the level of primary healthcare, too, the PPP model has been an utter failure. In 2016, the Karnataka government decided to do away with the Arogya Bandhu Scheme in which 52 primary health centres (PHCs) were handed to private players under PPP. The decision was taken due to non-compliance of rules, lack of accountability and failure to provide quality services to patients. It all started when in 2010, when 286 inmates of the Beggar's Home in Bangalore died in a PHC run by the Karuna Trust. The PHC had stocks of expired medicines. Several bodies went missing and there was no correlation between death records maintained by the PHC and the administration. 
Similarly, PHCs run under PPP in Rajasthan and Uttarakhand have been under criticism for a long time. 
With so much evidence of malpractice followed by private players in a PPP model, one can only guess why NITI Aayog keeps pushing it as a viable option for the crumbling health system. The government should own up the responsibility of offering services in public health facilities. It is more pertinent to invest government money and energy in betterment of public healthcare rather than incentivising private players whose main aim is profit-making, not public health.   
Jyotsna Singh is a Delhi-based health writer.
Get the latest reports & analysis with people's perspective on Protests, movements & deep analytical videos, discussions of the current affairs in your Telegram app. Subscribe to NewsClick's Telegram channel & get Real-Time updates on stories, as they get published on our website.
Subscribe Newsclick On Telegram