Ayushman Bharat Health Insurance Will Not Give Indians Freedom From Ill-Health
Prime Minister Narendra Modi once again tried to fool the nation, on the occasion of the 72nd Independence Day, with rhetoric that the government is working to ensure 'health for all'. It is not.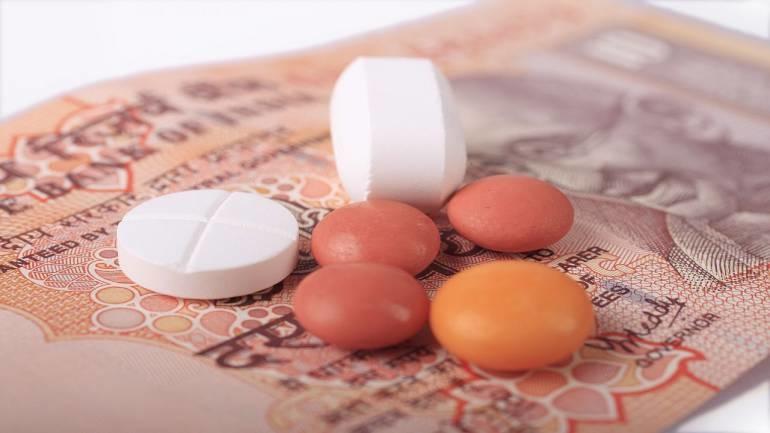 "My countrymen, I am agitated so that a poor person can get an appropriate health cover."
Prime Minister Narendra Modi might indeed be agitated (think 2019) — but his agitation for a "health cover" is misplaced if he actually wants that "every Indian should get good and affordable health services, so health for all", to quote from his Independence Day speech.
Modi announced on 15 August that the flagship health insurance scheme of the BJP-led NDA government — the Pradhanmantri Jan Arogya Abhiyan, the latest name for the Ayushman Bharat-National Health Protection Mission (AB-NHPM) — will be launched on 25 September. 
This health insurance scheme aims to provide a coverage of up to Rs 5 lakh per year per family for 10 crore households (around 50 crore estimated beneficiaries) for secondary and tertiary care hospitalisation.
"No poor person of the country will have to face difficulty in dealing with diseases. Nor would he have to borrow money from a moneylender paying interest. His family will not be destroyed," said the PM on I-Day. 
Of course, the PM's concern is valid — considering that 50.6 million people were pushed below the poverty line between 2004 and 2014 because of out-of-pocket spending on healthcare. 
The financial destruction of families in accessing healthcare is inevitable, given the increasingly privatised healthcare ecosystem, where the profiteering hurts even the middle classes. And, especially, given that the relentless drive towards privatisation of public health systems in the country has only just begun. Afterall, the Indian healthcare market was valued at US$ 100 billion in 2016, and is expected to grow to US$ 280 billion by 2020.
But while Modi's concern for the "poor person" — and its supposed solution by way of health insurance — might sound humanitarian, charitable and even patriotic, it is actually not. 
This concern — about families being destroyed due to catastrophic out-of-pocket spending on health — is critical to the very sustainability of the same profit-seeking and market-oriented neoliberal policies in healthcare, which have resulted in healthcare costs rising to "catastrophic" levels in the first place.
In fact, this concern was taken up by — way before Modi — the international financial institutions (IFIs) like the World Bank, which are directly responsible for the dismantling and destruction of public services, including healthcare, in the developing world aka the 'Global South'. 
And this same solution of health insurance — premised on the idea of Universal Health Coverage (UHC) — was first offered and vigorously pushed by these same IFIs.  
The point is, health "coverage" is different from health "care", as we have pointed out before. 
Coverage Is A Cover-Up For Profiteering
"Health for all" — which Modi claims to aspire to — cannot be ensured by health insurance schemes alone. 
This is because health coverage merely provides the financing (limited and conditional to begin with) for seeking treatment and procedures for certain diseases at certain hospitals that have been empanelled under the scheme. 
Moreover, the Ayushman Bharat will provide coverage only for secondary and tertiary care hospitalisation (in-patient care). But the fact is that the majority part of people's health expenditure is on preventive and/or outpatient care. 
"Out of Rs 100 spent from people's pockets on healthcare services, say, 60 is on outpatient and preventive care, while only around 40% is on inpatient care or hospitalisation," as health economist Indranil Mukherjee had earlier told Newsclick. 
"Health for all" cannot be ensured by leaving out healthcare at the primary and preventative levels (outpatient care).
As Dr Amit Sengupta of the Jan Swasthya Abhiyan writes: 
"In theory, good health systems are like pyramids: the largest numbers can be treated at the primary level where people live and work, some would need to be referred to a secondary level such as a community health centre, and few would require specialized care in tertiary hospitals. Better primary and secondary level care ensures that fewer patients end up in more expensive specialty hospitals to undergo major procedures. Health insurance schemes invert this pyramid and starve primary care facilities." 
The government will pay the premium for the insurance cover given to the people by private insurance companies, whose entry is also facilitated by this scheme. 
If anything, the Ayushman Bharat health insurance scheme seeks to create "an effective demand to trigger private investments in supply deficit areas", to quote K Sujatha Rao, formerUnion secretary in the Ministry of Health and Family Welfare.
The hospitals that the insured patients will go to will largely be private ones, as past experience with social health insurance schemes in the country has shown, also partly because there are not enough public hospitals in the first place, and those that exist have been starved of funds and are in terrible shape. Although some news reports say that the government is beginning the insurance scheme with only public hospitals on board for now, it is only a matter of time before that changes, once the initial creases are ironed out and the government assures the corporates that the scheme and its implementation is safe for milking profits, as we have seen in the past.
India already has such similar social health insurance schemes — the Rashtriya Swasthya Bima Yojana (RSBY), a similar nationwide health insurance scheme albeit with a lower coverage ceiling, was launched in 2009. There are also several existing state-level insurance schemes.  
The RSBY has been a spectacular failure, and it actually led to an increase in the out-of-pocket (OOP) expenditure by patients while excluding the poorest, as assessments have shown. 
At present, insurance schemes cover a third of the country's population, although NSSO data (2014) showed that only 12-13% of the potential beneficiaries are actually covered.
Or take the example of Andhra Pradesh's Rajiv Arogyasri scheme, which draws 25% of the state's health budget while covering just 2% the disease burden, as studies have shown. 
In fact, the Parliamentary Standing Committee on Health and Family Welfare has pointed outin a report that the Ayushman Bharat scheme is not a "step forward" from the existing insurance schemes — the same report also said the central government had released less than half of the original budgeted allocation for the existing RSBY in 2017-18.
If anything, such government-run health insurance schemes in the past have resulted in horrendous malpractices by private hospitals that seek to milk the schemes by prescribing and conducting unnecessary and dangerous procedures on unsuspecting patients; for example, there have been reports of needless hysterectomies performed on poor women.
Indeed, such existing social health insurance schemes in India have also shown that money is funnelled into private hands. 
Under the Rajiv Arogyasri scheme, from 2007 to 2013, the total payments made to accredited healthcare facilities in Andhra Pradesh amounted to Rs 47.23 billion. Of this, Rs 10.71 billion went to public healthcare facilities while Rs 36.52 billion went to private facilities.
As Dr Sengupta writes, "Insurance schemes channel public money into private facilities. Public facilities are further weakened in a situation where private providers are already dominant. On the other hand, private providers are assured of a steady clientele. The dominance of the private sector is particularly worrying in a situation where neither quality of care nor its costs are regulated."
"Health for all" is impossible in the absence of a strong and sufficiently funded public health infrastructure — think the National Health Service (NHS) of the United Kingdom (UK), the universal healthcare system which remains free and the best in the world despite years of austerity. In fact, all countries that have seen success stories of healthcare depend on public services, such as Sri Lanka, Thailand, France, Cuba, etc.
"Health for all" requires publicly-funded provisioning of healthcare services, which means that everybody, irrespective of their ability to pay, can access quality healthcare services for free at any point — as a "right" and not just as a "service/commodity". 
"Health for all" entails money spent on building and strengthening an adequate network of primary healthcare centres, affordable and good-quality public hospitals and dispensaries — not through the transfer of public money into the coffers of private insurance companies and private hospitals.
Basically, "health for all" can only be ensured through government 'provisioning' of health services, not mere government 'financing' for a set of diseases. 
In K Sujatha Rao's words again, the scope of Ayushman Bharat "redefines the role of the state — a service provider to the financier."
What Modi did not mention in his I-Day speech is that the government, as a matter of policy, has been deliberately and grossly neglecting the public hospitals and primary healthcare centres — while assisting the corporates in taking over the health sector. 
The PM also forgot to add that India remains among the lowest spenders on public health in the world — we spend just around 1.4% of the GDP on health, way below the global average of 6%. Even the World Health Organisation (WHO) recommends public health spending of at least 5%. 
Most importantly, our Prime Minister forgot to mention that his government had decreased the health budget in real terms (after adjusting for inflation) for 2018-19 than the revised estimates of the 2017-18 budget. In fact, for all Modi's concern for the "poor person", his government slashed the allocation for the National Rural Health Mission (NRHM) from Rs. 25,458.61 crore to Rs. 24,279.61 crore.
This is the same budget that saw finance minsiter Arun Jaitley make the announcement of the Ayushman Bharat scheme to much fanfare. 
Technology Alone Does Not Ensure Inclusivity 
The scheme(dubbed 'Modicare') was initially allocated a paltry sum of Rs 2,000 crore, which has since been increased to Rs 10,000 crore for two years (2018-19 and 2019-20). 
Apart from paying for the premiums (to be shared 60:40 between Centre and states, except for the Northeastern states and the three Himalayan states of Jammu & Kashmir, Himachal and Uttarakhand) — this allocation will be used to cover the costs related to setting up the requisite technology.
As Modi said, "This is a technology driven system which is transparent. As such, an ordinary citizen will not face any difficulty as technology technological tools have been built for this purpose."
But what is this technology that the PM is talking about?
It is the National Health Stack— officially envisaged as the "digital backbone" for the Ayushman Bharat scheme. As elaborated here, the Stack is a complicated digital infrastructure meant to subsume all medical and healthcare activities in India so as to aid the complete transformation of the health sector into a market run by private players. Of course, the stack will be linked to Aadhaar.
To begin with, the Stack will see the creation of a digitised and centralised database of the health records for all Indian citizens (both personal health records and service provider records), to be known as the National Health Electronic Registries.
But it will also have a 'Coverage and Claims Platform' — the digital structure to "support" the Ayushman Bharat insurance scheme as also to deal with "any government-funded healthcare programs".
This Coverage and Claims Platform will have three sub-components — a policy engine, a claims engine, and a fraud management service.
These digital engines will be used for verifying the beneficiaries, while subjecting them to "robust fraud detection", to quote from the consultation draft released by NITI Aayog.
Basically, people would need to go through an "automated, data-driven" digital platform to claim the insurance cover — never mind that the scheme is actually meant for millions of the poorest families, who are likely to be illiterate and unfamiliar with technology, let alone the often complicated requirements of financial technology (FinTech) tools. 
Going by how mandatory Aadhaar-Based Biometric Authentication (ABBA) for claiming benefits under social schemes has wrecked India's welfare system— causing massive exclusions with people literally starving to death as they are denied ration and pension due to the Aadhaar-related problems in verification — this can only spell doom. 
Therefore, this claim of "robust fraud detection" is, therefore, the most worrying of them all — even though the PM praises it by using the adjective "transparent". After all, we already know how obsessed the PM is with cleanliness and weeding out "ghost" beneficiaries. 
For a parallel, take the example of the United States, where automation in the welfare system has led to devastating denials of benefits — including medical insurance — to the poor, as well as policing of the poor.
As we have said before, one can only imagine what will happen to the millions of the poorest, most vulnerable and socially marginalised sections of people, who would have been left at the mercy of insurance schemes — which have already proven to be a failure in the past — and then have to undergo "automated" systems to claim the cover. 
That is not how a country achieves "health for all", Modi ji. 
Get the latest reports & analysis with people's perspective on Protests, movements & deep analytical videos, discussions of the current affairs in your Telegram app. Subscribe to NewsClick's Telegram channel & get Real-Time updates on stories, as they get published on our website.
Subscribe Newsclick On Telegram