Do Opposition Parties Need Strategy or Ideology to Counter BJP?
BJP gets a fillip from tapping into simple-minded prejudices and everyday anxieties. Violence strategically enters such narratives to help build permanent walls between communities.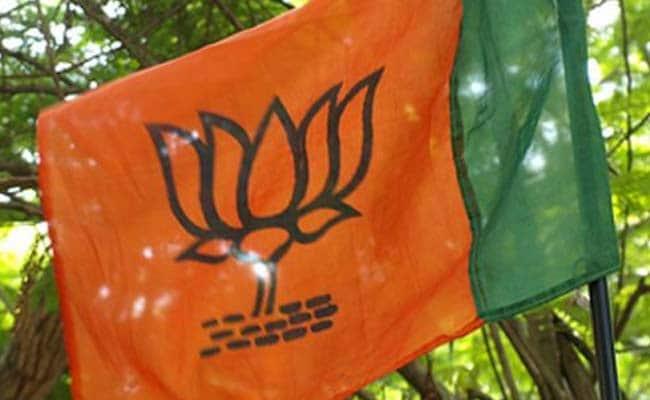 Representational Image. Image Courtesy: NDTV
Indian politics is witnessing an interesting tension between strategy, communication, and ideology. What strategy can do ideology cannot, but it is also true the other way round. The current populist regime and the Bharatiya Janata Party (BJP) are alone able to combine strategy, communication and ideology. Most regional parties are limited to a strategy or effective communication, while the Congress party is perhaps the only party demonstrating an ideological commitment but no strategy and abysmal communication.
Effective communication brings alive a narrative as a lived experience that can connect to common sense, memory and the subconscious. In other words, something we think we take for granted, something that has always existed and something that helps us understand many other aspects that we may not directly understand. These things are unthought-out but taken for granted; what we are socialised into through family gossip, films, and banter in public places from pubs to pan shops.
Prime Minister Narendra Modi has mastered this art of bringing alive our subconscious and experientialising our common sense. Demonetisation was a classic case, but Modi did not stop there. In the previous Assembly election in Gujarat, he raised the bogey that former foreign minister Mani Shankar Aiyar had offered a supari or ransom to enemies across the border to have him assassinated. More recently, the BJP carried out a campaign against former vice president Hamid Ansari on trumped-up charges of passing state secrets to a spy from Pakistan.
The entire BJP campaign gets a fillip from simple-minded prejudices and everyday anxieties. For instance, TV channels telecast the head of a Sufi dargah threatening to behead party spokesperson Nupur Sharma but later revealed that he has a mental illness. Alongside playing on anxieties, the BJP's strategy has successfully given the majority community a deep sense of belonging and cultural ownership. It invokes not only Hindu religious symbols but the civilizational ethos and a "way of life". It included ideas of kartavya, seva, tyaag, fakir, and tapasya (duty, service, sacrifice and penance), to mention a few. They resonate with our subconscious and offer a sense of familiarity. Based on this deep sense of belonging, the current regime proposes its ability to face an economic crisis, the Covid-19 pandemic, inflation, and endemic joblessness. It is representative of both the leader's capacity to communicate and people's ability to trust. People are responding to a sense of homecoming.
Further, the current regime has converted the sense of belonging into an everyday referendum, a collective movement against a historic injury. This, in turn, pushes to polarise people deeply and draw consent for violence. Violence is a strategy to make walls between communities durable, permanent and unbreakable. Its' effective communication is connected to a strategy and its ideology of building a Hindu rashtra.
In the ongoing war of attrition of narratives between the BJP and the Aam Aadmi Party, Delhi Chief Minister Arvind Kejriwal has come up with effective communication and strategy. As against the allegations of corruption, he has "exposed" what he calls "Operation Lotus". He alleges BJP has set aside Rs. 800 crores to "purchase" 40 AAP legislators and asks where this money came from and where it is being kept. This plays on the same imagination of corruption and black money that Modi promoted during the peak of demonetisation.
AAP also maintains a stoic silence on the release of Bilkis Bano's rapists, the Shaheen Bagh protests and The Kashmir Files film as part of a well-thought-out strategy not to question or endorse Hindutva supremacy. AAP is not anti-Muslim but does not take a position to defend the community either. This strategy has helped it break into the "Hindu" vote bank that the BJP has consolidated. AAP has also put education and health concerns in the spotlight. It is also attempting, rightly and effectively, to connect nationalism with welfare. It is pro-poor without being anti-rich. This has allowed AAP to call out BJP on its polarization and conspiracies. For instance, it called out the bid to create communal anxieties by claiming to provide Rohingya refugees with homes.
AAP is breaking into the BJP's Hindu social base without questioning the content or consequences of engaging in majoritarian consolidation. The party's leaders are silent at best and, at worst, play on fossilised prejudices against the Muslims. Even if their rhetoric is of communal harmony, it boils down to exactly how the BJP talks about "sabka saath". What this does is help AAP effectively communicate and select an electorally-feasible strategy but with the claim that they are ideologically neutral intact. They wish to be neither Left nor Right, neither pro-Hindu nor pro-Muslim. It worked in Delhi. We will see how it works in Gujarat. In effect, it is managing to bring a social agenda of education riding on majoritarianism.
The Congress party under Rahul Gandhi alone is willing to engage ideologically. Rahul is the only politician who issues direct diatribes against the BJP's parent body, the Rashtriya Swayamsevak Sangh, RSS, its takeover of institutions, and the long-term consequences it will have. Gandhi began a recent press conference by asking, "How are you enjoying the onset of dictatorship?" He repeatedly criticises the RSS and its monolithic imagination of uniformity. He on-boarded important debates on democracy, constitutionalism and secularism but failed to cut into the Hindu vote-bank of the BJP. People do not seem to respond to ideological or pure moral critique.
The modes of communication of the Congress are weak and fail to bring alive a concrete imagination or palpable emotions. This failure is often attributed to its entrenched elitism and the social background of its leaders, who lack access to local cultural idioms. There is no strategy in what the Congress does, as it was clear from their choice of a vice presidential candidate. Ideology sans communication is elitist, but what is a strategy sans ideology?
The significant question for the 2024 Lok Sabha election is whether the opposition can combine ideology, strategy, and communication as effectively as the BJP. Or has an AAP kind of pragmatism gained an edge and perhaps will be the only way out for opposition parties? What would that mean for the minorities? Will they be silent beneficiaries of inclusion or remain excluded silently?
The author is an associate professor at the Center for Political Studies, Jawaharlal Nehru University. His book, Politics, Ethics and Emotions in 'New India', will be published by Routledge, London, in 2022. The views are personal.
Get the latest reports & analysis with people's perspective on Protests, movements & deep analytical videos, discussions of the current affairs in your Telegram app. Subscribe to NewsClick's Telegram channel & get Real-Time updates on stories, as they get published on our website.
Subscribe Newsclick On Telegram