EFL Chief Says Parachute Payments 'An Evil'; Germany's Bundesliga Set To Be Given Green Light For Restart and More (Football Round-up)
Short Passes (Football News Round-up):English Football League (EFL) chief says parachute payments are 'an evil' that must be eradicated | Bundesliga set to be given green light for restart matches | PFA chief suggests shorter matches to lighten load on players | Equal pay case: Morgan, Rapinoe vow to push forward | South Korea ready to kick off football season.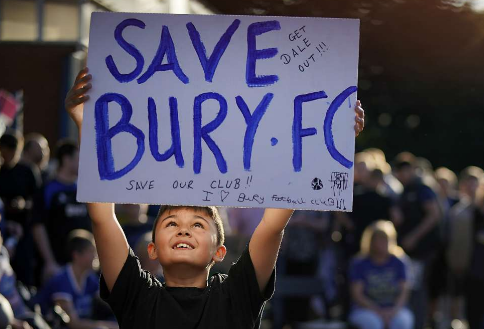 English Football League (EFL) chairman Rick Parry, speaking at House of Commons, spoke about the need of multiple resets in the way football is run in England to save the clubs in the lower rungs (Pic: Goal.com).
The chairman of the English Football League (EFL), Rick Parry, has criticised the Premier League for their inability to help lower-league football while accepting the possibility of many facing a financial black hole to a tune of $249 million by September.
Parry, in a conversation with the UK's House of Commons digital, culture, media and sport committee, stated there is a need for a 'complete reset' in the way football is run and there should be an introduction of wage caps. He also demanded an end to parachute payments and referred to it as 'an evil that must be eradicated'.
Also Read | A Chronicle Of Death In Sport. And Life
Parachute payments were introduced to help clubs relegated from the Premier League absorb the huge losses in revenue. The payments are spread out over four years.
"We have six clubs in the Championship receiving parachute payments which means on average they get £40m per club; the other 18 get £4.5m each. So they're then struggling to try to keep up," Parry said. "Lower down [in Leagues One and Two] solidarity money is welcome but becomes very small. I don't like to call it a bailout, I call it a restructuring and a rethinking, but it's overdue and it's necessary."
Asked whether a Premier League 'bailout' was necessary to sustain the EFL, Parry said: "We need a rescue package but we also need to address the long term; the two need to go hand in hand. We face a £200m shortfall at the end of September and we need a rescue but we can't just go from bailout to bailout."
Bundesliga Set for Restart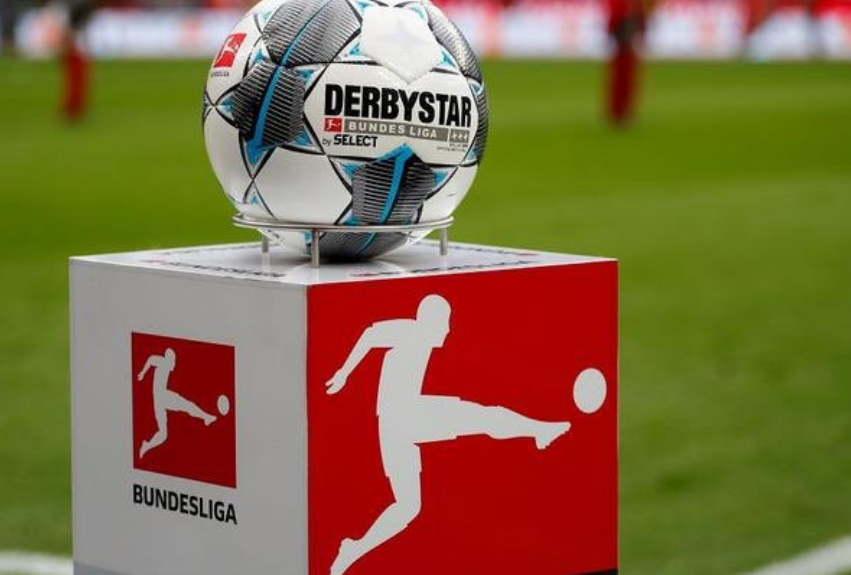 Germany is likely to ease Covid-19 lockdown and restrictions this week and Bundesliga is targeting a restart by the second half of May.
The Bundesliga is all set to give a green light to restart games on May 15 as the German government eases the Covid-19 restrictrictions in the country. Reports suggest Angela Merkel is set to ease lockdown measures in a teleconference scheduled for Wednesday.  
German state premiers are expected to approve Bundesliga to resume matches under strict conditions, without fans in the stadium. 
Also Read | Lockdown Tales from Hockey: Neha Goyal Dribbles Around Life's Questions
The German Football League has (DFL) also introduced a health safety plan for games without spectators. There will also be regular testing for players but in case of positive cases, the entire squad will not get quarantined. However, it says that if a player is infected, decisions on the measures to be taken, lie with the local health authorities.
Ironically, as these discussions continue, 10 positive cases of Covid-19 across 36 clubs in the Bundesliga and second division  have been reported by the German Football League (DFL). 
The DFL stated that around 1,724 tests for coronavirus were conducted over two rounds among players, coaches, physiotherapist and other staff. As part of the hygiene concept of the league, these tests were carried out in a bid to restart competitive games in May.
PFA Chief Suggests Shorter Matches 
The English Professional Footballers' Association (PFA) Chief Executive Gordon Taylor has envisaged the possibility of matches being played for a shorter duration to lighten the load on players after games resume.
With the Premier League yet to play 92 matches, pressure on players to compete twice a week with little preparation time to work on their fitness will also increase. Additionally, Taylor said players are 'concerned' about safety. 
"Safety has to be paramount," Taylor said to the BBC. "We don't know the future. What we do know is what propositions have been put, what ideas have been put, the possibility of having more substitutes, games possibly not being the full 45 minutes each way."
"There's talks of neutral stadiums. There's been lots of things being put forward," he added. "Try and wait and see what the proposals are, and then have the courtesy to let the managers and coaches and players also assimilate all those and come to a considered view."
Morgan, Rapinoe Vow to Push Forward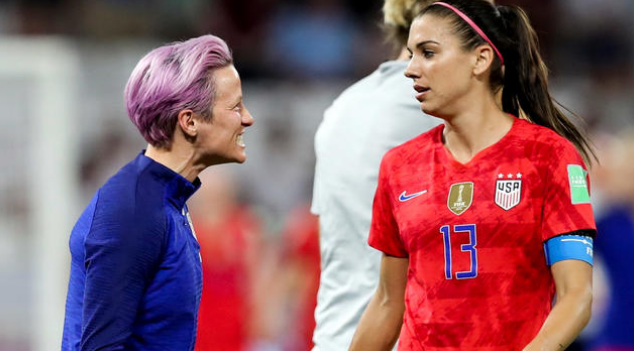 Megan Rapino and Alex Morgan of the US women's national football team
The US women's national football team co-captain  Alex Morgan and Megan Rapinoe have expressed their shock after federal judge Gary Klausner of the US District Court for Central California, Los Angeles, dismissed their plea demand of equal pay. 
Citing evidence that indicated that the women's team turned down an offer to be paid along the lines of the US men's team, Klausner said the equal pay claims, which was the central point of the claim, had been dismissed. 
The duo co-captained the US Women's team to a record fourth World Cup title last summer. The duo made clear their intentions to appeal the decision.
On a live feed on Good Morning America on Monday Morgan said, "This decision was out of left field for us. We are fighters and we will continue to fight together for this."
The Women's national team has been in a bitter prolonged feud with the national federation  and has sought back pay of $66 million under the Equal Pay Act
Korea Ready to kick off Season
One of the more successful nations combating the Covid-19 pandemic, South Korea has now gone a step further, allowing the K-League to start on Friday. The optimism notwithstanding, the league has strict measures to maintain hygiene levels among players. 
Teams have been asked to label water bottles specifically players have been told that excessive spitting is prohibited. Despite spectators not allowed in stadiums, the lack of football on television hugely benefit the K-League when it kicks off on 8 May. 
"Live football is really rare these days," Kwon Oh-gap, the president of the K-League, says. "It is a great opportunity to let the world know about Asia's top league. We hope fans will forget about the virus when they watch the K-League."
In other precautions to maintain hygiene and a modicum of public safety post-match interviews are going to take place on the pitch, rather a cramped stadium corridor, and reporters have been asked to stay two metres away. There will not be any post match shaking of hands.
Get the latest reports & analysis with people's perspective on Protests, movements & deep analytical videos, discussions of the current affairs in your Telegram app. Subscribe to NewsClick's Telegram channel & get Real-Time updates on stories, as they get published on our website.
Subscribe Newsclick On Telegram