Foreign Policy: A Double Whammy Awaits India
If India's rulers remain determined to take India into US's imperial orbit, the supposed course correction may be a tactical ahead of the general elections early next year.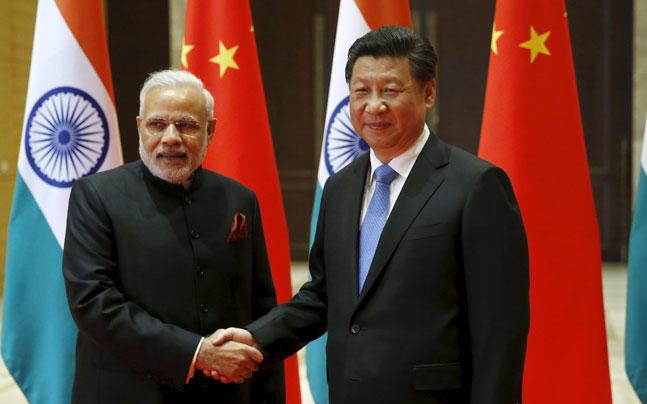 After wasting four years, the BJP-led government's prime minister and his team have finally been credited with "course correction" after realising that the "strategic tilt" towards United States has actually "grossly upset" India's geo-political image and also has "undermined national interests". The "overwhelming impression" was that India was striving to become a "regional ally" of the US in "Indo-Pacific".[P Stobdan; "Averting India's fall into a geopolitical trap"; IDSA Comment, July 06, 2018]
In diplomacy, ambiguity plays an important role, but there has to be the "balance between ambiguity and coherence". This is where India was no longer able to maintain ambiguity on Indian rulers' attempt to hide its burgeoning military ties with the US and its pursuit of membership of Quadrilateral Alliance between Australia, India, Japan and US. Although much is made out of India's trade friction with US, total value of tariffs on 29 US products is $295 million. And the dependence of Indian corporate houses on the US's financial debt and equity market makes this proximity a dependent relationship between Indian corporate and the US. No wonder, Reliance's Mukesh Ambani and Essar's Ruias were the first to cut off oil imports from Iran for their oil refineries when the US withdrew from the Joint Comprehensive Plan of Action (2015) on Iran. They did not even bother to wait to take the lead from the Government of India.
Read More: Indo-US: A Janus Faced Government Snubbed by 'Ally'
The point is that India's strategic tilt was evident long before and the extent of "influence" wielded by US – articulated through lobbies, think-tanks, US-based NRIs and the US citizens of Indian origin etc – is no longer hidden. It's a measure of their clout that in 2001, India offered three air bases to the US to use for launching its aggression against Afghanistan. In 2003, an idea promoted by some "eminent" strategic experts and economists was picked up by LK Advani, then deputy PM, as he proposed that India send a division of army to Iraq to fight alongside the US. All this was articulated in media for months.
In last four years, while relations with the US trudged along the supine approach towards the US, relations remained troubled with immediate (Nepal, Maldives, Sri Lanka and China) and extended neighbours (Iran & Russia). If arresting this drift is imperative, then this "course correction", must be welcomed. The reason for caution is because so deep has relations with the US become for India's corporate class and the successive Indian governments—convinced that world had turned unipolar after 1989—that they chose to give up one-by-one the principles that officially still inform India's strategic and foreign policy. Admiral Bhagwat, in his interview to Newsclick, pointed out that the signing of 'New Framework for the US-India Defence Relations' in 2005 was a turning point in relations with the US and by 2007, India began buying military wherewithal from US reaching $ 15 billion between 2007-16. Next such moment was signing Logistic Exchange Memorandum of Agreement in 2015.
Read More: Turning Neighbourhood Into a Troubled Zone
In spite of serious problems with the US, India does not mind the strategic tilt towards US driven by its rivalry with China. But notwithstanding rivalry with China, India shares more interests in common, because they converge, but here India treads warily. Thus, it is in both India and China's interest to keep Indian Ocean region, especially the Persian Gulf, safe and open to rule-based order. For instance, 30-odd countries in Indian Ocean Region are key to 55 per cent of world's oil resources, 40 per cent of gold, 35 per cent of natural gas and 60 per cent of world's uranium reserves. Ninety per cent of the oil which comes through Persian Gulf region passes through Indian Ocean Region.
Recall also that Strait of Hormuz, which separates Gulf of Oman and the Arabian Sea, is 21 miles wide, whereas the shipping lane on which ships ply is only two miles wide in either direction, from where 17.5 mbpd of crude oil is transported. Thirty per cent of world crude, from Saudi Arabia, UAE, Kuwait, Iraq and Iran, as well as LNG from Qatar pass through here. It is here that the US demands that India (China, Japan and South Korea) cut down on imports from Iran and turn to its allies or even better, import from the US instead.
When Nikki Haley visited India recently, she propounded the US's view that US sees Indo-Pacific as everything east of India and wants India to toe its line in North Arabian Sea, especially vis a vis Iran. The fact that Indian PM shied away from expressing India's redline to Nikki Haley – regarding India's strategic interests and vital stakes in Persian Gulf, so far as the relations with Iran are concerned – drives a hole in the thesis of "course correction".
With Indian dilly-dallying and deferring to the US extra-territorial sanctions by saying that they will announce what steps to take on Iran after parley with the US, even as Indian private sector oil importers have already announced their decision to cease use of Iranian oil, there is little likelihood of any resolute response from India. Because a country seeking "exemption" from the US would have to in return appease the US by buying US's military equipment and/or import energy from the US with all that it entails.
Decidedly upset with India's prevarication, recently a senior Iranian diplomat warned that Iran would end "special privileges" to India if it turns to Saudi Arabia, UAE or Russia to make up for foregoing Iranian crude oil. He also said that Indian investments for Chabahar port are not forthcoming, although Iran has helped India in energy and connectivity. Now, Chabahar port constitutes the entry/exit point for North-South Corridor that PM Modi so grandiosely announced at 'Shanghai Cooperation Organisation' summit in Moscow.
The point is that successive Indian governments have tilted so far towards the US that India had to take recourse in informal summits with China and Russia leaders and use Shangri La conference to return to the language of the non-aligned past to send the message that India is not heading towards forging military alliance with the US. Thus, when US administration used terms such as India is the "fulcrum" or "central" to US's Indo-Pacific strategy at Shangri La conference, PM Narendra Modi side-stepped this by affirming the central role of ASEAN countries.
Read More: India-Russia: A course Correction or Course Reversal?
All of this is fine. But, the point is that for a "course correction", there has to be lot more than words. It must also involve a shift away from dependence on the US's financial market, hedging dependence on dollar-denominated trade, and refusing to sign any more foundational pact with the US. This is not happening right now because Indian policymakers are keen to assure the US of India's "intention" to sign these pacts. If India's rulers remain determined to take India into US's imperial orbit, the supposed course correction may be a tactical move lest 'waters becomes too choppy for smooth navigation', as India heads towards general elections early next year. Because to appear to have succumbed to the US's bullying would hurt the tough guy image of the PM and the party he leads.
The studious indifference of Indian government to consider China's offer, that the two countries cooperate in joint ventures in Nepal as well as Afghanistan, also suggests that it may be a stop-gap-arrangement. On Nepal, we know for sure that China has maintained that Nepal's economic connectivity issues with India are more cost effective that with China and has advised Nepal to work with India. Instead, the Indian government remains committed to coordinate its economic aid policies in its immediate neighborhood with that of the US and the EU and Japan.
Meanwhile, a new threat is upon us. Writing in the Business Standard, former Foreign Secretary Shyam Saran reminded that work of diplomats gets "enhanced" by India's reputation. He wrote that India was perceived as a country that has "successfully managed immense diversity…delivered economic progress even while maintaining the precious individual freedoms of its people, a country where powerful institutions enable the day to day practice of democracy…". Conversely, if the reputation gets "tarnished", as has happened, it hampers the work of the diplomats. There should be little doubt left that even in the midst of the worldwide resurgence of regressive forces and movements, India's descent and decline with rapes, lynchings and vigilantism is quite spectacular in words as well as deeds.
In this sense, 'course correction' may not mean much when Indian government is unabashedly engaged in tarnishing the image and reputation of India as a country rushing headlong into regression. Indeed, it is double whammy, which confronts us when we observe the pusillanimity displayed by India vis a vis US and the BJP government's bloody majoritarianism.
Get the latest reports & analysis with people's perspective on Protests, movements & deep analytical videos, discussions of the current affairs in your Telegram app. Subscribe to NewsClick's Telegram channel & get Real-Time updates on stories, as they get published on our website.
Subscribe Newsclick On Telegram