How Kerala Topped NITI Aayog's School Education Quality Ranking
Ever since the current LDF government came to power, its focus has been on enhancing the quality of services in the education sector, among others.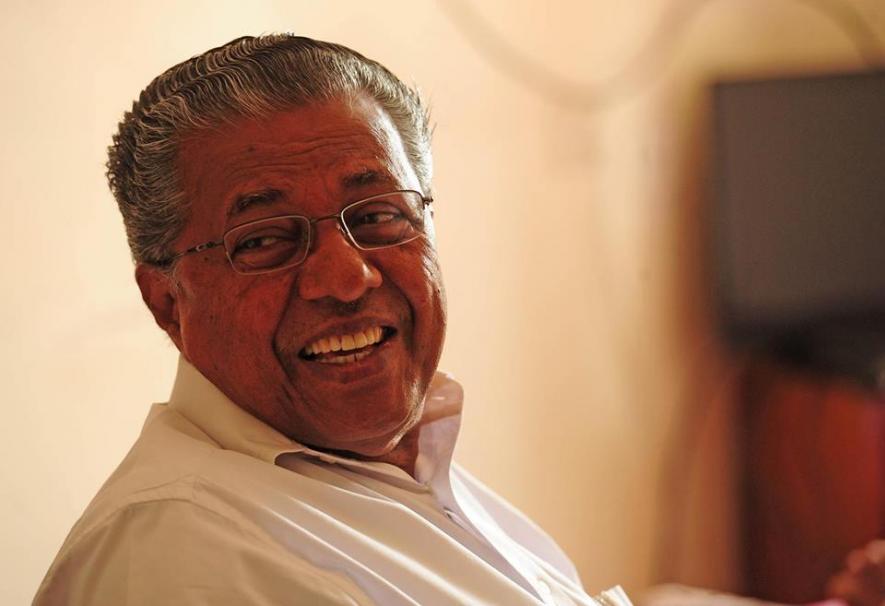 New Delhi: In a recent report released by NITI Aayog, Kerala has emerged on top among 20 large states in terms of quality of school education, followed by Rajasthan and Karnataka, while the most-populous Uttar Pradesh has been ranked at the bottom position during 2016-17. 
The report once again highlights the quality of Kerala's education system and how the state continues to maintain it.
Ever since the current Left Democratic Front (LDF) government came to power, its focus has been on raising the quality of services in the education sector, among other things.
For instance, under the Education Mission, the government proposed comprehensive educational reforms, including upgrading 1,000 government schools into international standards during the first phase. The reforms do not merely focus on improving infrastructural facilities, but also the teaching and learning process, aligning these to present day needs by introducing Information and Communication Technology (ICT)-enabled learning and smart classrooms. A special focus has also been given to creating educational programmes that are useful for differently-abled students.
The government's mission redefined the existing classroom learning process and coordinated resource mobilisation efforts and developed a 'Janakeeya Vidyabhyasa Mathruka' which roughly translated, is People's Education Model. Through various programmes, the mission brought together parents, politicians and the public on a single platform for developing public educational institutions across the state.
In addition, soon after coming to power in 2016, the government decided to take over the Malaparamba Aided Upper Primary School in Kozhikode, which had been shut by the school management. Similarly, it took over three other schools across the state, including Parasurama Memorial LP School in Thrissur and Mangatumuri LP School in Malappuram.
Read more: Thousands of Tribals Benefit From Literacy Drive in Kerala
Keeping its focus firmly on revival of government schools across the state, on January 27, 2017, the state education department launched an education protection campaign.
Apart from this, the Kerala government selected one school in each Assembly constituency for being upgraded as a 'centre of excellence'. The LDF government sanctioned Rs 5 crore to each school, while the school's development committee had to arrange for an additional amount of Rs 5 crore from the development funds of local MPs and MLAs. A total of 149 schools were selected to be elevated to 'centres of excellence.'
In keeping with the needs of the fast-growing role of technology in education, on January 22, 2018, Chief Minister Pinarayi Vijayan inaugurated one of the most ambitious projects – a hi-tech school project aiming at imparting ICT-enabled education from classes eight to 12. Kerala Infrastructure and Technology for Education was made responsible for implementing this project in government schools and government-aided schools. So far, about 45,000 hi-tech classrooms have been set up under this project. After the project successfully completed one year in January this year, the government brought primary schools into its ambit, too. 
As a result of all these measures on the education front, for the first time in 25 years, government schools in Kerala saw a year-on-year increase in the number of students enrolled, with the number reaching up to 1.8 lakh in 2018-19. Compared with the enrolment in 2017-18, a total of 40,000 more students enrolled in public schools last year. In the past two years, about 3.42 lakh new students have opted for government schools in the state.
Till 2016, this was not the case, with as many as 5,715 schools were functioning without sufficient number of students, say government sources.
In yet another scheme, the state education department also ensures free distribution of uniforms in handloom material for students from class one to eight. Apart from this, the state government has also initiated for an 'autism park' for differently-abled children, special projects focusing on quality education of tribal students etc.
These steps by the Kerala government, of ensuring holistic development of school education, can be cited as the reasons for catapulting the state to the top of the ranks among large states in the NITI Aayog report released on Monday.
According to the report, the overall performance score for the large states ranged from 76.6% for Kerala to 36.4% for Uttar Pradesh. The report, titled, The Success of Our Schools-School Education Quality Index, (SEQI) jointly released by the NITI Aayog, Ministry of Human Resource Development and the World Bank, alongside sectoral experts, is based on indexing of states and Union territories on the learning outcomes for school-going children.
The index, prepared on the basis of 30 indicators, was divided into two broad categories -- outcomes that consisted of learning, access, infrastructure & facilities, and equity outcomes; and governance processes aiding outcomes.
SEQI, which used 2016-17 as the reference year and 2015-16 as the base year, was developed to evaluate the performance of states and Union Territories (UTs) in the school education sector.
Among eight smaller states, Manipur, Tripura and Goa bagged the top-three positions, respectively, followed by Mizoram, Nagaland, Sikkim, Meghalaya and Arunachal Pradesh. Of the seven UTs, Chandigarh came at the top position, followed by Dadra and Nagar Haveli, Delhi, Puducherry, Daman & Diu, Andaman & Nicobar Islands and Lakshadweep.
Among the small states, the overall performance varied from 68.8% for Manipur to 24.6% for Arunachal Pradesh. In UTs, the overall performance scored from 82.9% for Chandigarh to 31.9% for Lakshadweep.
Out of the 20 large states, 18 improved their overall performance scores between 2015-16 and 2016-17. Five of these states -- Haryana, Assam, Uttar Pradesh, Odisha and Gujarat -- showed high rates of improvement, with increases of 18.5, 16.8, 13.7, 12.4 and 10.6 percentage points, respectively.
Read More: Kerala's Public Schools See Rise in Enrolment for Third Year
The report highlighted that amid challenges of improving learning outcomes, educational access and infrastructure are continuing for states and UTs and require more focus and investments.
"The index comprises indicators that will help steer a state/UT''s efforts to improve the delivery of quality education. It is hoped that the index provides instructive feedback to them and non-governmental service providers to drive crucial reforms and encourage innovation in cost-effective policy approaches," the report said.
It is hoped that the index will help facilitate the sharing of best practices and drive improvements in the delivery of quality education across India, the report said.
Read More: Kerala Govt's 1000 Days: Significant Advancements in Social and Economic Spectrum of State
(With inputs from PTI)
Get the latest reports & analysis with people's perspective on Protests, movements & deep analytical videos, discussions of the current affairs in your Telegram app. Subscribe to NewsClick's Telegram channel & get Real-Time updates on stories, as they get published on our website.
Subscribe Newsclick On Telegram