Incremental Dilution of India's Environment Regulatory Regime for Benefit of Corporates?
The MoEF&CC has been regularly undertaking policy reforms in the environment through office orders and memoranda despite having been rapped on its knuckles by courts in the past.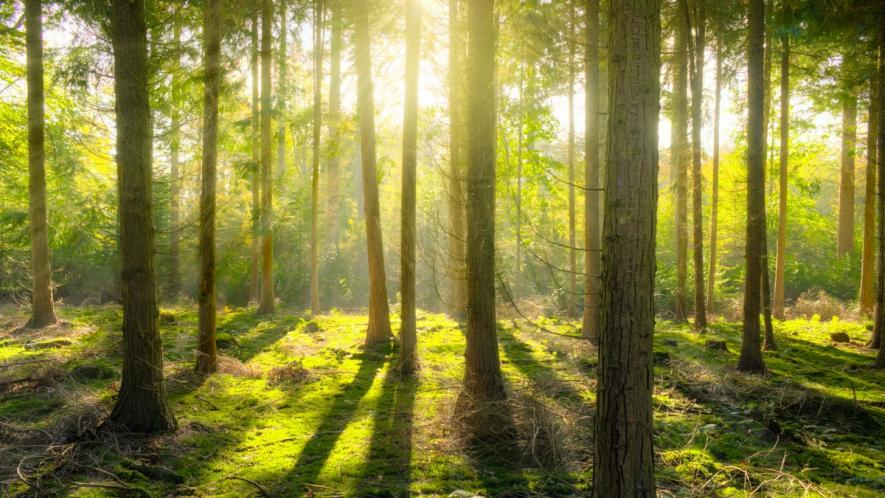 New Delhi: Even as sweeping reforms to India's environmental regulatory regime have been lying in limbo for the past two years following largescale objections, the Modi government's efforts at incrementally diluting green laws have invited the ire and chagrin of civil society and activists. In a set of proposed reforms issued earlier this month, the government has sought to do away with mandatory environmental impact assessments before the expansion of airport terminal buildings while simultaneously seeking to increase threshold limits of exclusive fish-handling harbours.
Apart from these moves, which are being perceived to have been made for the benefit of corporates at the cost of environmental and ecological preservation, the government has proposed to altogether exempt "strategic" highway projects from the purview of Environmental Impact Assessment (EIA) Notification, 2006. In yet another leeway for corporates, a higher threshold limit has been proposed for thermal power plants, which use a mix of biomass and fossils as fuel, so far as exemption from environmental clearances is concerned.
Though the Union government has justified its proposal to increase the EIA exemption limit for exclusive fishing harbours on the ground that it will ensure "livelihood security" of "small fishermen whose boats have lesser pollution potential", an umbrella trade union of various fish workers associations across the country have questioned the very need of the exemption.
"Small fishermen generally use landing centres alongside beaches for offloading their catch. [These landing centres are known as matsyakothis in West Bengal and by other names elsewhere]. These fishermen do not use harbours. Did the government carry out any assessment to determine the proportion of small fishermen using harbours as compared to large mechanized boat owners?" asked Debasish Shyamal, a council member of the National Platform for Small Scale Fish Workers.
Trade unions of fish workers have in the past raised issues of predatory fishing and waste disposal practices by large mechanized boats like trawlers. "Large mechanized boats destroy underground vegetation in coastal areas that deplete marine biodiversity. The fish population drastically reduces wherever mechanized boats operate. There is no rule prohibiting mechanized boats from dumping waste in seawaters. Besides, large boats invariably leak toxic fuel into seawaters while idling at harbours. Is the government trying to help large mechanized boat owners in the name of small-scale fishermen?" Shyamal further questioned.
At present, harbours with a fish-handling capacity of fewer than 10,000 tons per annum are exempted from the purview of EIA Notification, 2006. Similarly, biomass-based thermal power plants with up to 15 mega watts (MW) production capacity, which uses up to a maximum of 15% of auxiliary fossil fuels, are exempt from the Notification. As per experts, increasing the EIA-exemption threshold limit for this category of plants would be a step in the wrong direction if emissions are not monitored and regulated, notwithstanding the fact that this proposal might also result in effective management of biomass that is at present burnt in huge quantities on open farms thereby endangering the health of millions.
"All combustion processes emit pollutants like particulate matter and harmful chemicals like oxides of nitrogen and sulphur irrespective of the nature of fossil fuel used. As biomass co-firing power plants use coal as an auxiliary fuel, there are bound to be harmful emissions that need to be controlled at the source by the use of pollution control technologies. Instead of a blanket exemption, these emissions should be mandated and monitored by the respective pollution control boards after compiling a detailed inventory of units," said Sunil Dahiya, an analyst with the independent research organisation Center for Research on Energy and Clean Air.
The proposed policy to exempt highways related to defence and strategic importance – subject to the fact that agencies executing these projects will ensure "self-compliance" to standard operating procedures and standard environmental safeguards – comes quickly on the heels of the government's attempt to keep projects in this category away from the purview of forest clearances.
In a set of separate policy reforms in the forestry sector, which were issued in October 2021, the Union government has proposed to exempt "strategic" highway projects from the purview of the Forest (Conversation) Act, 1980. Experts criticised this proposal on the ground that the term "strategic", which the ministry has not defined, could well mean areas along the international borders of the country, for example, in the Northeast region, which is extremely rich in biodiversity.
Furthermore, the draft notification also contains a proposal to exempt expansion in the width of highways at toll-collection plazas for the installation of booths. Following a rule issued in August 2013, environment impact assessment is mandatory in cases of "expansion of National Highways greater than 100 km involving the additional right of way or land acquisition greater than 40 meters on existing alignments and 60 meters on re-alignments or by-passes." Therefore, the latest policy reform will nullify the aforementioned rule at toll collection plazas, the majority of which are privately-managed.
The aforementioned set of proposed policy reforms was issued on 11 April by the Union Ministry of Environment, Forests & Climate Change (MoEF&CC) through a Gazette notification even as the draft EIA Notification, 2020 has been lying in limbo following strong objections from the civil society.
In addition, the ministry also issued a couple of orders, which concern the country's forestry and mining sectors, respectively, and are also perceived to be potentially in the interest of corporates, on the same day that the draft Gazette notification was issued. On April 11, the ministry issued guidelines – through an office memorandum – for exempting mining projects from mandatory Environmental Clearance in instances where the project proponent seeks to increase production capacity by up to 50% of the existing threshold limit without increasing the original lease area. This provision will also be applicable to the enhancement of cargo-handling capacities at ports and harbours, widening of roads or enhancement of built-up areas wherever additional land is not required.
"This policy reform seems to be in line with the demand of industries, corporates and mining barons who have since long insisted upon increasing capacities of their projects without environmental due diligence. The pre-condition that the addition incapacity should entail no additional land acquisition is a non-starter because lease owners, in most instances, already hold the land over and above their actual requirements. It does not auger too well for project-affected communities because increasing production capacity without any concurrent change in pollution load is a vague and immeasurable proposition," said Rebbapragada Ravi, Chairperson of mm&P (mines, minerals & PEOPLE), an alliance of individuals and communities affected by mining.
In October 2021, the MoEF&CC had issued a circular – also through an office memorandum – as per which five-star rated mining firms extracting iron, manganese, bauxite and limestone were no longer required to conduct public hearings while expanding production capacity by as much as 20%. However, the latest office memorandum issued on April 11 supplants the earlier circular and extends the exemption to all categories of mining projects irrespective of their star ratings.
On April 11, the ministry issued yet another office memorandum clarifying that the intervening period between issuance of Stage I and Stage II forest clearances, up to a maximum period of two years, will not be considered while calculating the validity of an Environmental Clearance. In other words, the validity of an Environmental Clearance (granted after Stage I forest clearance) shall be reckoned from the date of grant of Stage II forest clearance or a maximum period of two years. As per the Forest (Conservation) Act, 1980, clearances for diverting forest land for any non-forest activity, including industries or mining projects, are granted in two stages.
"The systemic dilution of green laws, and that too through office memoranda, is antithetical to environmental jurisprudence in the country. The Union government is consistently employing this tactic despite being reprimanded by courts on several occasions in the past," said Sreedhar Ramamurthi of the Delhi-based environmental organisation Environics Trust.
In a judgement issued in July 2015, the National Green Tribunal (NGT) had struck down a couple of office memoranda issued by the Union Ministry of Environment & Forests (MoEF) – the erstwhile name of the MoEF&CC during the Congress-led United Progressive Alliance government – on the ground that they were antithetical to the Environment (Protection) Act, 1986.
A bench of five judges comprising the then NGT Chairperson Justice Swatanter Kumar had ruled:
"Executive instructions can supplement a statute, but they cannot run contrary to statutory provisions or whittle down their effect. In other words, executive instruction that is in conflict with and whittles down the main Act's effect would be liable to be struck down. When an executive instruction is beyond the power of the authority issuing the same, it would be ultra vires. Whenever the instruction is found to be beyond the inherent jurisdiction, it would be wholly void."
In an order issued in the year 2003, the Supreme Court of India held that when a conflict arises between a statute and an executive instruction, indisputably, the former will prevail over the latter.
The writer is an independent journalist.
Get the latest reports & analysis with people's perspective on Protests, movements & deep analytical videos, discussions of the current affairs in your Telegram app. Subscribe to NewsClick's Telegram channel & get Real-Time updates on stories, as they get published on our website.
Subscribe Newsclick On Telegram