IPL and the Case of the Missing Indian Coach
At the inaugural Indian Premier League (IPL) season in 2008, there were three Indian head coaches in the mix. 12 years down the road, Anil Kumble is the lone coach standing in a sea of foriegn imports. The franchises have multiple reasons for not picking an Indian coach. Much has to do with the frivolous nature of the league rather than results, or the quality of desi coaches available at the moment.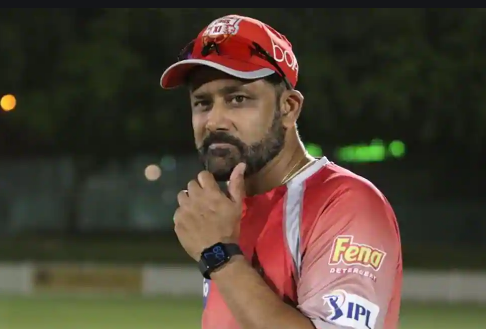 Anil Kumble is head coach at Kings XI Punjab, the only Indian at the helm in the 2020 Indian Premier League (IPL 2020).
Scene I
2008: The Inaugural edition of the Indian Premier League (IPL). Lalchand Rajput is appointed head coach of the Mumbai Indians, Robin Singh of Deccan Chargers (the franchise which is now Sunrisers Hyderabad) and Venkatesh Prasad gets the top job at the Royal Challengers Bangalore (RCB). It wasn't surprising at that point since IPL was an experiment. Even more so because of the roles the three played in India's triumph at the 2007 T20 World Cup in South Africa.  
The honeymoon, however, didn't last long. The trio were either sacked (former South Africa captain Shaun Pollock replaced Rajput and former Australian batsman Darren Lehman came in place of Robin) or demoted (Prasad was assistant coach under Ray Jennings) in IPL 2009. It was easy to sacrifice a coach (and it still is a universally accepted norm in various sporting leagues across the globe) when those three teams failed to make it to the semifinals. Somewhat different was the treatment meted out to John Buchanan, considered among the greatest coaches in the history of cricket. His Kolkata Knight Riders, too, failed in the first season. Buchanan was given a whole second season to turn things around and only faced the axe when KKR did as badly in 2009. 
"Coaching is all about relationships," Buchanan told this correspondent over the course of a long Zoom call. "Relationships with the people you're dealing with, whether it is players, support staff or owners, take time to build. My understanding of Shah Rukh Khan, when I was coaching in 2008-2009 was that they were keen to build something very special over a period of time and gradually they're doing that. In professional sport these days if a coach or a team is not winning, then the coach is replaced quickly. This works against the whole possibility of achieving something very special," Buchanan said.
Scene II
Twelve seasons on, IPL 2020 now has just a solitary Indian, Anil Kumble, in the role of head coach. This is in stark contrast to India's national coaching set-up which is completely Indian -- Ravi Shastri as head coach is assisted by Vikram Rathour (batting coach), Bharat Arun (bowling coach) and R Sridhar (fielding coach). Not too long ago, Kumble himself was coaching the national team. So, when the former India captain pointed out that the number of Indian coaches in the IPL was not a "true reflection" of the coaching resources in the country, and that he'd like to see more home-grown coaches in charge of the IPL sides, he brought into focus a pertinent question that isn't discussed as much as it should be in the tamasha that is the IPL.
Also Read | Castles in the Air: Formations & Tactics Mean Little in Indian Football Without Planning From Ground Up 
Coaches are, of course, far less newsworthy than big-money players and Bollywood superstars. Another ex-captain, Dilip Vengsarkar, told the Gulf News recently that more Indians should be coaching in the IPL teams simply because they have the experience; they have also been coaching the states exceedingly well. Vengsarkar, in fact, went a step ahead of Kumble: "Besides, how many Indian coaches are coaching teams in other countries, leagues like Australia's Big Bash etc.? We find none. So why should we hire foreign coaches? I feel our coaches are equally good and some of them are even better." 
To be fair, Indian participation in the coaching set-up of IPL teams has been increasing over the years. But the gaps are still apparent. Kumble aside, even the percentage of Indian support staff, across teams, is not more than a quarter. We spoke to Jennings who was in charge of the RCB team from 2009 to 2014, when Kumble was captain of the side. "It is disappointing, indeed, and I can understand what Anil is saying," Jennings said. "I think the IPL owners tend to pick a coach who has done well in the past (internationally). From my experience, India has a lot of fantastic coaches. Although they haven't progressed the way the Indian team and captains have over the years." 
The South African coach also made an interesting observation on why there is a distinct preference for overseas professionals as head coaches of IPL teams.  
"Tell me, when an Indian coach says something to an Indian player; is the impact same when it comes to an overseas coach? No, I don't think so. What I mean to say is that the players see Kumble every day but not (Ricky) Ponting. They are in awe of Ponting.  However, my experience with some of the Indian coaches like Venkatesh Prasad was superb because he was a tremendous help for me. He used to communicate with Indian players far more effectively than me and it made my task easier," said Jennings.
To protect the interests of domestic talent and nurture local players, there has been a cap of four foreign players in the playing XI since the tournament's first season and it hasn't changed. This quota has served India well. Uncapped and unknown domestic players, in particular, have benefitted. Strangely, the same logic was never applied to domestic coaches. 
"We now have a lot of Indian pros who are very smart in terms of coaching requirements," said Lalchand Rajput. The former international is currently coaching Zimbabwe. "They are as articulate and methodical as anyone from outside. Unless you give them a chance to prove themselves in a tournament such as the IPL, how will you judge them," he asked. 
Let's apply Rajput's logic to the case of Sanjay Bangar. Bangar was assistant coach to George Bailey when Kings XI Punjab reached the IPL 2014 final; their best finish in the tournament. The work he put in at Kings XI helped him secure a role with the Indian team as part of the coaching staff of Ravi Shastri. Bangar was called up after the Test series during the 2014 tour of England as batting coach. He remained in the role till the end of the 2019 World Cup in England. 
Doubtless, today, Indian cricket is on top of its game. The India national squad is among the best in the business. On the field and off the field, India has made cricket a dominion of sorts. However, coaching and especially that of the IPL teams is something where Indians haven't made their mark as yet. Or it seems they have not been able to decode it as yet. 
"T20 cricket is still somewhat of a lottery," said Buchanan. "I don't think any team or any coach or indeed any players or captains have really worked out exactly what will give them a competitive advantage to win a majority of games." He maintains coaches must not be judged purely on stats. 
So, why are there few takers for Indian coaches either in the IPL or abroad? "I guess here is a feeling that foreign coaches are more exposed to dealing with the franchises and that's a big tick in the box," opined Shishir Hattangadi, who was CEO of Mumbai Indians in 2008.
Also Read | The Indian Premier League: A Monster That Threatens To Consume Its Maker, And Cricket Itself
For team management it is about finding a man who could get them the silverware. "At the end of the day, all teams want to win. If they feel the guy is going to help them in doing so and perform and deliver, they will hire," said Hemant Dua, a former CEO of the Delhi Capitals.
Of course, in the case of Indian coaches -- be it in the IPL or other leagues abroad -- the lack of presence is governed by various other factors. 
Earlier, there was a perception outside India that the almighty BCCI may not like Indian coaches working in foreign leagues, just as they refuse to allow Indian players to earn a living by working outside the country. However, Rajput has changed that perception with his latest stint with the Global T20 League in Canada in 2019. "It's just a matter of time when we will see more Indian coaches in IPL and abroad," Rajput said. 
Another factor is that successful Indian coaches in the domestic circuit, including the Ranji Trophy, don't garner attention from IPL sides. We are talking about accomplished names such as Subrato Banerjee,  Debashish Mohanty, Chandrakant Pandit  and many others, who haven't got the opportunity in the IPL despite some fine results. "Not too many big Indian names are in the coaching set-up right now and those who are there like Kumble, (Rahul) Dravid, (VVS) Laxman, Zaheer (Khan), (Ashish) Nehra, etc. They all are engaged. Unfortunately, not too many Indians with stature are available," said former India opener Aakash Chopra. Many of these big-name players also opt for the commentary box, and the money and visibility that role has to offer, over the daily drudgery of a coach's job. But that is the subject of a separate story.
To a regular cricket fan, it might seem strange that the work done by, for example, a John Wright or a Graham Ford at Kent, a Duncan Fletcher for Glamorgan or a Mickey Arthur for Western Australia is easily noticed by the world media but the same cannot be said for the likes of the Debu Mitras and the Tarak Sinhas who have performed equally well on the Indian domestic circuit. The pattern continues in IPL 2020. The Rajasthan Royals' Andrew McDonald (started with Leicestershire as a coach in late 2014) and RCB's Simon Katich (who started as assistant coach for KKR in 2015) will make their head coach debut this season.
Also Read | Shashank Redemption: The Other Side to the Anti Indian Facade of the Outgoing ICC Chairman
"A foreign coach has travelled a lot, has done various stints, has great exposure; but that is not to say Indian coaches are not competent," explained Hattangadi, trying to hint that Indians are not there not because of lack of quality. But then why aren't they there? 
Rajput cites the example of the Delhi franchise to drill in the point that going the foreign way need not guarantee victories.
"Delhi Capitals had so many coaches, have they ever won? I am not against any foreign coach but only a few teams are winning," he said
Perhaps it is time for the IPL to, more objectively, assess the contribution of foreign coaches and consider the growth of its coaches as an equally valuable objective for the good of the game. 
(The author is a senior cricket journalist based out of New Delhi)
Get the latest reports & analysis with people's perspective on Protests, movements & deep analytical videos, discussions of the current affairs in your Telegram app. Subscribe to NewsClick's Telegram channel & get Real-Time updates on stories, as they get published on our website.
Subscribe Newsclick On Telegram