IPL-Style Super League Lies Ahead for European Football
European Super League: A similar scenario -- in a smaller scale as far as game quality and money is concerned -- had disrupted Indian football. With that experience fresh in our minds, we can only assume a similar predicament in Europe. Just that unlike India, the governing bodies are standing up against the business behemoths.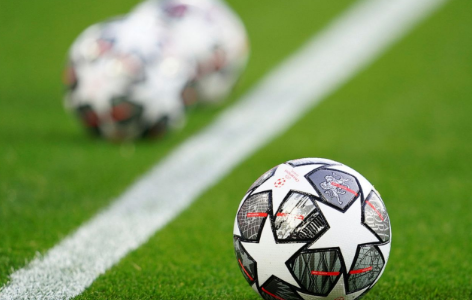 The Super League intends to launch a 20-team competition with 15 founding members, and run in parallel to UEFA's Champions League.
On Monday, the divisions in European football exploded into public consciousness with the big clubs in the continent announcing the breakaway Super League. The European Super League was spoken about in hushed tones since last year. It is loud, aggressive and deafening now. The tournament could leave the clubs involved in it, and their players, as outcasts in the game. Football's Kerry Packer moment is here. In a way larger scale than cricket, of course. Super League, in essence, is an Indian Premier League (IPL) style tournament for football, without the blessing of the governing bodies. Indeed, it would be time for disruption.
The clubs are facing the ire of the world, even the British royals are up in arms. That's probably insignificant, but the backlash they are likely to face from the governing bodies of the game — both FIFA, UEFA and federations in Italy, Spain and England  — is not. 
The 12 clubs — from England, Spain and Italy — are attempting to part ways with the long standing structures of the game and play in a closed European competition (much like the Indian Super League - ISL in India). They don't want to get involved in Europe's existing UEFA-run continental competition — the Champions League. The Super League intends to launch a 20-team competition with 15 founding members. This move to shake up the sport has been attributed to the American owners of Arsenal, Liverpool and Manchester United, who also run franchises in closed US leagues — a model they are trying to replicate in Europe.
Also Read | Ahmedabad to Host 2021 ICC T20 World Cup Final: Report
UEFA president Aleksander Ceferin, reacting to what he hinted as a stab in the back, described the club leaders as  "snakes" and "liars". He was particularly upset with Juventus chairman Andrea Agnelli and Manchester United vice chairman Ed Woodward. He said they betrayed him after pledging to stick within existing structures and then pushing for the breakaway league.
Ceferin has reasons to be upset. The breakaway was launched just as UEFA thought it had agreement on an expansion of the Champions League from 2024. UEFA, however, approved the new Champions League format proposal on Monday despite the turmoil. The agreement was negotiated with the 246-member European Club Association (ECA). The ECA leader, Agnelli of Juventus, quit the UEFA executive committee overnight.
Ceferin, then, stated the ramifications. He threatened players from the Super League clubs would be banned from Euro (European Championship) and next year's FIFA World Cup.
"They will not be able to represent their national teams at any matches," Ceferin warned. "UEFA and the footballing world stand united against the disgraceful self-serving proposal we have seen in the last 24 hours from a select few clubs in Europe that are fueled purely by greed above all else."
However, the clubs involved — Arsenal, Chelsea, Liverpool, Manchester City, Manchester United, Tottenham Hotspur, AC Milan, Atletico Madrid, FC Barcelona, Inter Milan, Juventus and Real Madrid — have so much financial clout between them that they would not be that easily intimidated. Real Madrid president Florentino Pérez, who is the founding chairman of the Super League, brushed aside UEFA's threat to ban players, saying it was "impossible".
Also Read | Cricket Anti Corruption Units Face New Challenge From Bitcoins
"[The players] can be assured that this won't happen," Pérez said on a Spanish TV channel. "It's not going to happen. We won't get into the legal aspects of it, but it won't happen. It's impossible."
Pérez added that the Super League is created to  "save soccer". He said the attempt from around has been to malign the intention of the new league because many stand to "lose their privileges".
"We have to explain to everyone that this is not a league for the rich clubs," Pérez said. "It's a league to save all the clubs. Otherwise, soccer will die." He added that the new league likely won't start next season if no deal is reached with European football's governing body. 
That deal, at present, seems unlikely to happen. On the other hand, Perez's claim about saving football has been questioned across the world. Talk about a PR crisis for a competition that is yet to be born. But then PR is in actual money talking. And so the big boys would be least worried about what the world is thinking.  However, in what would be a closed loop league of the richest clubs in the world — with no relegation or qualification into the competition — one is left wondering how this would help the game. 
A similar scenario — in a smaller scale as far as game quality and money is concerned — had disrupted Indian football beyond imagination. With that experience, we can only assume a similar predicament in Europe. Just that, unlike in India where the All India Football Federation (AIFF) teamed up with the big business, the federations across Europe, and the continental body, are fighting against what is being looked at as an attempt to monopolize the game. 
Also Read | What the AFC Champions League and FC Goa's Debut Mean for Indian Football
At present, the game's monopoly is with the governing bodies and their partners. So, this situation, in effect, is turf war with entities trying to protect monopoly, and others trying to wrest it. The idea of football for all, and free and open game for the masses is all a myth.
Interestingly, three of the 12 rebel clubs — Chelsea, Manchester City and Real Madrid — are set to play in the Champions League semifinals next week. Two more, Manchester United and Arsenal, are in the Europa League semifinals. It remains to be seen — especially with the threats doing the rounds — whether the clubs would stage a pull out from competition or whether the UEFA would boot them out. Ceferin, to start with, wants immediate ouster and was quoted in the media as saying that he wants that "as soon as possible". But that could attract quite a bit of legal complications, and financial ramifications for the continental body. 
It is a developing situation, though, and this week, the legalities of the split, and actions against those rebelling is likely to be mulled with less emotional heads doing the hard thinking. 
UEFA, though, has already warned the Super League clubs, including Barcelona and Juventus, that legal action would be taken against them and said they also would be barred from existing domestic competitions such as the Spanish league and the Premier League. The 12 clubs, meanwhile, have informed the leaders of FIFA and UEFA that they have begun legal action aimed at fending off threats to block their competition. 
Also Read | AIFF Distorted Facts, Says Ombudsman SY Quraishi Even as Fate of Its Elections Remain Uncertain
In a letter addressed to Ceferin and FIFA President Gianni Infantino, the 12 clubs said the Super League has already been underwritten by funding of 4 billion euros ($5.5 billion) from American bank JPMorgan Chase. Now, that's big money which is hard to ignore, even for FIFA and UEFA.
As far as things stand though, football is a divided house. Well, in the last three decades or so, ever since the multimedia fuelled growth of global consumption of the game, the divide has been growing — a game of those who have, and those who don't. This current situation has many layers which would be revealed in the coming weeks as things unfold, or unravel depending on which side of the divide you are in. 
(with inputs from AP)
Get the latest reports & analysis with people's perspective on Protests, movements & deep analytical videos, discussions of the current affairs in your Telegram app. Subscribe to NewsClick's Telegram channel & get Real-Time updates on stories, as they get published on our website.
Subscribe Newsclick On Telegram