Kalimpong: Amid Myriad Problems, Leftist Tara Daju is a 'go to' Person for Hill People
The picturesque hill town in North Bengal awaits funds for development projects, even as corruption allegations mount in local boards.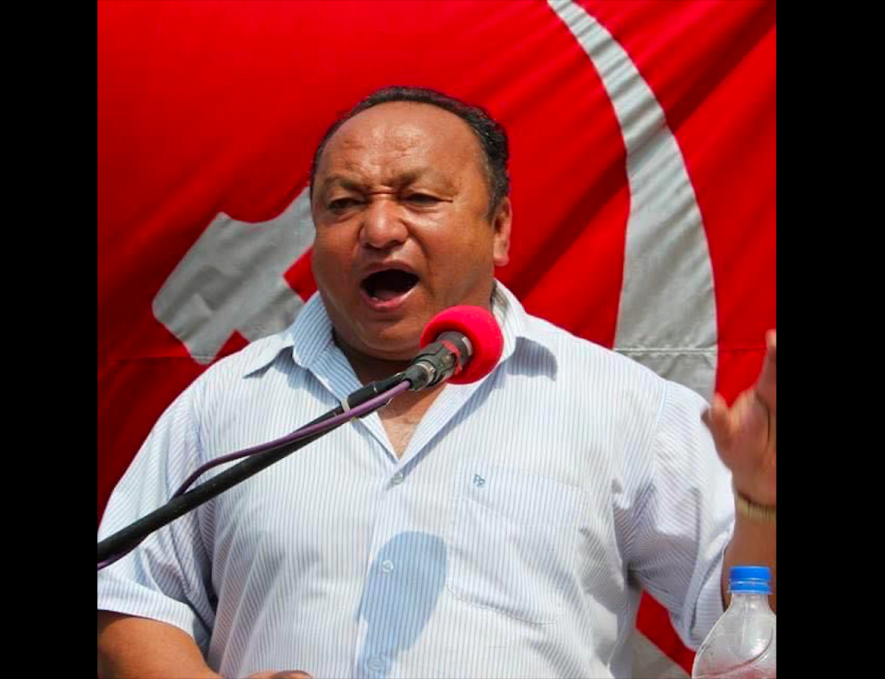 Kalimpong: Tara Sundass, 62, known as Tara daju (elder brother in Nepali language) of Kalimpong, North Bengal, has stuck to one political party all his life – CPI(M) -- even during the height of the Gorkhaland agitation in the mid-1980s, when open threats were being given. At the time of the Gorkhaland agitation, the then satrap of the hills, Subhash Ghising, had given a call to annihilate the communists and as a result over 450 Communist Party of India (Marxist) activists were killed in the late 80s.
In the decades that followed, Tara daju says he got many 'plum' offers to join other hill parties but rejected those. Today, he is respected throughout the Kalimpong hills for sticking to his party CPI(M)) and leading it from the front since the past four decades.
Kalimpong is one of the biggest hill towns in North Bengal, with a population of over one lakh and 49,403 people, according to the 2011 Census.  After 2011, according to municipality sources, the demography of the town has changed quite a bit with many outside domiciled persons hailing from Kalimpong returning home.   
However, a myriad of problems are being faced by many people in the hills, Tara daju tells NewsClick. One big problem is the linking of Aadhaar with ration cards, say some local residents, adding that more than 17,000 hill residents will have their names struck off if the present state government has its way. In many such cases, the fingerprints do not match due to the manual nature of work being done by people. The most affected are those who are over 65 years old, as also children.
Akhil Tamang, a young taxi driver, told Newsclick how he failed to get Aadhar card linkage for his children on the ration card as their thumb impressions were l not fully developed.
It is these day-to-day problems of the hill people that Tara daju says he is fighting for in Kalimpong.
Giving more insights into the miseries of the hill people, Ravi Pradhan of the Gorkha Prajatantrik Party, who is also chairman of the Kalimpong municipality, lamented "insufficient fund allocation" by the West Bengal government, adding that it was the "main roadblock to development of Kalimpong." He cited the example of plans to decongest the hill town, which is yet to take off.
Another main problem in the town concerns supply of drinking water, whose source is still the Neora Valley project.
Schemes worth Rs 200 crore have been submitted to the state government but are still being processed, said Pradhan, adding that fund allocation is the biggest roadblock in the improvement of the municipality.
When asked, he said Tara daju had been his guide and his suggestions were "highly valued" in municipal affairs.
Some of the projects that are awaiting funds could have transformed Kalimpong. For example, about 2,260 BPL (below poverty line) families have been involved in rainwater harvesting projects within their habitation areas. The alternative Rs 200 crore drinking water project, which had been put on hold, would have transformed the entire area. Also, an alternative road was to be built to bypass the landslide prone present road connection to Siliguri. Another project put on hold is a public-private partnership to build a parking lot in Kalimpong to ease traffic congestion.
"However,  lack of funds is a proble for the municipality, though I have excellent relations with the satraps in Kolkata," Pradhan told NewsClick.
Later, speaking to Tara daju, who is also the  secretary of  CPI(M)'s Kalimpomg district committee, on the political scenario in Kalimpong, NewsClick learnt about the recent heightened activities by the Rashtriya Swayamsevak Sangh or RSS in the hills of Kalimpong, who are "spreading hatred" toward the 5-6% minority Muslim community in the town.  
Abdul Lateiff, an artefact seller, admitted that the hate campaign against the community was making them vulnerable, something they had not witnessed so far in the area.
Notably, most shops and establishments in Kalimpong are run by the Muslim community and this hate campaign is adding fodder and is being perceived as an easy solution for the economic turmoil in the region.  
On the farm front, Kalimpong's main produce, like oranges and ginger, are facing lower production, said Bharat Subba, who grows oranges. He said he suffered huge losses this year.     
Meanwhile, Tara daju alleged there was widespread corruption in the 15 development boards set up by Chief Minister Mamata Banerjee, which divided the hill residents on "racial basis".
Be it in the development board of Tamangs (an etnic community constituting about 17% of hill population) or Bhutia (another ethnic community), the party gets complaints of corruption every day, Tara daju, said, adding that they are fighting these cases.
In some cases of housing loans, corruption is so high that a consumer is paid only Rs 20,000 out of the assured Rs 4 lakh needed to build a house, the rest is pocketed by corrupt officials of the different development boards, alleged Akhil Tamang, pointing to cases  of  corruption in Tamang development board .
Get the latest reports & analysis with people's perspective on Protests, movements & deep analytical videos, discussions of the current affairs in your Telegram app. Subscribe to NewsClick's Telegram channel & get Real-Time updates on stories, as they get published on our website.
Subscribe Newsclick On Telegram