Meritocracy is Dead. Moneyocracy Rules Indian Football
East Bengal's inclusion in the Indian Super League (ISL) has officially spelt the death knell for community clubs in Indian football. To play with the high rollers you need to buy into their table, something few can afford, and fewer are permitted to. In the romance of HD broadcasting the trap was set, with total privatisation, the catch has been pulled in.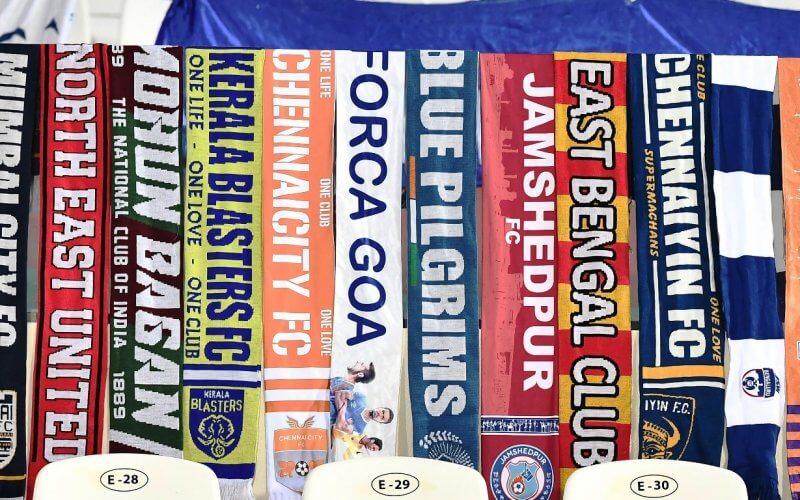 Indian Super League (ISL) will have 11 clubs this season including last-minute entrants East Bengal FC.
In December 1999, then Prime Minister Atal Bihari Vajpayee chose to burden his trusted lieutenant and Minister for Information and Broadcasting Arun Jaitley with some additional work. Jaitley was given charge of the newly formed Ministry of Disinvestment. 
Though the process itself had begun in 1991 under PV Narasimha Rao, the decision to form a Ministry was momentous. In the two decades since, privatisation has spread its wings in the Indian economy rapidly.
When East Bengal announced their decision to sell 76 per cent of the club's stake to a multi-million-dollar Indian company —a first step towards joining the cash-rich Indian Super League (ISL) — it was like the final straw in the disinvestment process of Indian football. East Bengal were, in many ways, the lonely camel carrying the old-fashioned idea of community clubs in India. The camel's back has finally been broken. Decisively.
Words like "investors" and "corporates" have become synonyms of Indian football in the last decade. The transition has been smooth and it has gelled so well that fans of East Bengal, established 1920, celebrated the news of the club being handed over to a private company by bursting crackers on the club lawn.
It would have been apt had those who were working hard for the past decade for complete privatisation of Indian football joined the celebrations. Having succeeded in every other aspect, Mohun Bagan and East Bengal were the only two stumbling blocks towards completing their hegemony. Now that both have fallen in line the target has truly been achieved —only people with serious money in their bank accounts hold the exclusive rights to run football in India, at least at the top level.
Also Read | Chencho Dorji: A Life in Football Dodging the Happiness Trap
It hasn't come overnight. It is definitely the result of certain strategic plans adopted by the All India Federation (AIFF) headed by Praful Patel and began in 2010 when the federation entered into an agreement with its current marketing partners in exchange of lucrative money. The invisible ministry of disinvestment was formed in the AIFF right then. Brick by brick, the structure and base of the national body has been dismantled to suit certain purposes. 
The process of disinvestment in PSUs and government owned companies in India began under PV Narasimha Rao. His successors hastened the progress. It is no different in Indian football. It all began under previous AIFF president Priyaranjan Dasmunshi, who roped in a huge television company as marketing partners in 2006. The company, however, had limited ambitions and didn't make any conscious effort to take over the entire show.
Things changed after the television company decided to pack their bags in less than four years – they failed to recover the money they spent on football and subsequently stopped paying the federation. To cut the long story short, those who came to the "rescue" of AIFF with offers of big money were more ambitious with a definite plan in place. What happened thereafter was for everyone to see — to repeat it would be hackneyed. 
India's official top league is now private property of those who run it — the AIFF has no role to play despite their claims of it being "their" league and licenses "granted" by them. It remains a mute spectator when new teams are being included or snatched away from the I-League or their names and cities are being changed overnight. Recently a suggestion by the federation to shorten the league because of the pandemic was shot down. Pointing out interference is not being encouraged.
The invasion of the federation's rights doesn't end here. Every sub-committee of the AIFF has rank outsiders as members — even non-technical people have been accommodated in an important committee like the Technical committee of the AIFF.
What really hurts though is the way this target has been achieved. When Mohun Bagan and East Bengal decided to defy the new league (at least on paper), and asked questions that shouldn't be asked. The duo along with a few I-League clubs were slapped with heavy fines for not playing the Super Cup. It was no doubt a breach of contract on the part of the clubs. Several meetings were called in five-star facilities; lakhs were spent as legal expenses. The matter was buried when the two top clubs fell in line. The issue was not even discussed at any of the executive meetings thereafter.
The game plan is clear. A structure has been created where no club with moderate resources can dare to step in the top arena of Indian football. Any ambition to fight with the best could be cut short immediately if one is unable to produce a huge bank guarantee. Even the most impeccable track record in domestic football is no qualification unless the club has the financial strength to pay a participation fee between Rs. 12 to 15 crore every season.
It was this where both Mohun Bagan and East Bengal found themselves truly trapped. It is often said the entry of corporates is "neo-normal" in club football across the world. Clubs in Kolkata, Goa or Punjab had received corporate backing from the turn of the last century. But it has never meant selling the entity of the institution to private sponsors. Now suddenly (and cleverly so) the stakes have been upped so much that no corporate will come forward unless it gets its pound of flesh.
East Bengal have got away, at least temporarily. Their history and legacy are immensely marketable – it has helped them find a place in elite company at the cost of their invaluable "sporting rights" built over a century of hard work. But relative newcomers are now in a hugely vulnerable area.
There have been three new champions in the last six years in Indian football. Aizawl FC managed to stretch the imagination of fans to the extent where books were written on them, a feature film was planned. They sparked reverie and romance. Minerva Punjab FC bagged every national title in the country, starting from under-13 age group meet and up to the I-League. Chennai City FC and Gokulam Kerala hit such unexpected success that it took even their fans by surprise. They do have their football in the right place but have one inherent weakness — they can't manage the money to earn the right to book a seat at the head table. The promise of promotion or relegation after four seasons is vulnerable to change and can't be taken seriously. Money will continue to dominate merit in Indian football.
(The author is a senior football journalist based in New Delhi. The views expressed are personal)
Get the latest reports & analysis with people's perspective on Protests, movements & deep analytical videos, discussions of the current affairs in your Telegram app. Subscribe to NewsClick's Telegram channel & get Real-Time updates on stories, as they get published on our website.
Subscribe Newsclick On Telegram