Milkha Singh Retrospective: The Hero The Country Needed, At the Cost Of Others
Milkha Singh's fourth place finish at the Rome Olympics is etched in Indian sport history. Books, articles, movies have immortalised the 'near miss'. At the same time, someone like KD Jadhav — independent India's first individual Olympic medallist — never achieved the cult status of the Flying Sikh. It is testament to Milkha as well as a sign of those times, when hard work without question was valued more than result.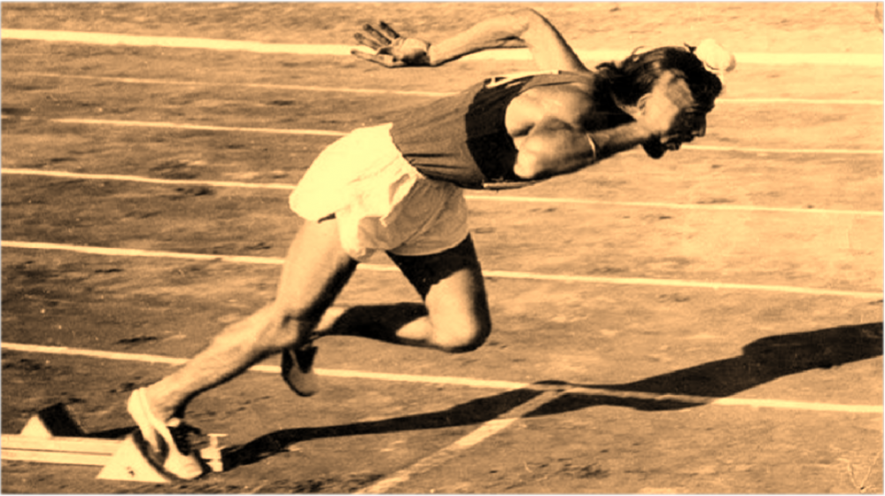 The legend of Milkha Singh was as much a necessity for India — a young nation steadying itself in every walk of life, trying to establish its identity, credentials and esteem among countries — as it was an indulgence.
Milkha Singh, the man, carried the burden of Milkha Singh, the legend for almost 61 years — from the day of the near miss in Rome, on September 6, 1960, to the day he breathed his last in Chandigarh, on the 18th day of June, 2021. In between these two dates, Milkha lived fulfilling the role he was thrust into — by the cult moment that transpired in the Italian capital — as an exemplary role model who, by his sheer hard work, rubbed shoulders with the best in the world as an equal. His proud gait was one that the whole nation tried to imbibe while enduring the daily races answering very real and telling existential questions. 
Milkha was hope, he was also a reality for Indians. And with these two divergent threads, the fabric of his legend was woven to serve many larger purposes. Milkha, however, remained true to his own mission and beliefs in life, one which revolved around perfection and hard work. One which craved victory and ferociously worked toward it. The irony of his life, though, is that India chose to remember him for a loss. Legends travel with baggage. Always.
The legend of Milkha was as much a necessity for India — a young nation steadying itself in every walk of life, trying to establish its identity, credentials and esteem among countries — as it was an indulgence. Sport was a luxury back in the first 25 years of this young country. But it was a luxury that had the power to lift the morale of the nation, give its populace reason to celebrate, and, last but not the least, set the foundations for a sporting culture. A foundation that is yet to take root, sadly.  
Also Read | Milkha Singh: The Gold He Won Was Not a Medal, But Something Larger and Immortal
Milkha, in this regard, was the son India needed. He was a perfect role model its citizens could aspire to become, not necessarily as an athlete, but a Milkha Singh in any field. A role model for the nation, in fact, with all his near misses. It was that era in human history when people were encouraged to "ask not what the country can do for you, ask what you can do for the country". 
At present, we need to ask the country for accountability. It is paramount now but back in the day — the 1950s and '60s, the opposite was encouraged and perhaps thought to be the one that best serves the purpose. Milkha was a product of the times, and he played the part entrusted upon him by the country as a dutiful officer of the Army, a fierce competitor, and an exemplary athlete.
Milkha's legend grew, and was set in gold, erm, in fourth place. That celebrated near miss added to the mystique of an athlete who transcended generations as the first citizen of Indian athletics. A pedestal, that possibly has nothing to do with medals. 
However, a day after the death of the legendary athlete, one question haunts my mind. What made Milkha Singh, the popular legend?  What made us, as a country, celebrate the fourth place, when we had, in individual sport, a medallist before Milkha who was equally hardworking, equally diligent, a son of the soil, and an officer as well, albeit in the police force.
This article does not mean to belittle Milkha. It is just an attempt to understand the circumstances that led to us, as a nation, choosing to celebrate an athlete's near miss rather than independent India's first bronze at the Games. KD Jadhav's medal at the 1952 Helsinki Olympics has never become celluloid or pop culture.  
Also Read | Talent To Burn: Shubho Paul and the Many Who Make Him
It perhaps has a lot to do with the idealism (we are well aware of its trappings) that was being drilled into citizens at the time. It served a young country's purpose. Citizens were part of nation-building but that process was yet to show results. Indians were still struggling, still starving. And we needed a hero whose toil stood out, and continued to, despite results or failures. It was in tune with the idea that one is supposed to do one's duty and not expect results because that, or a form of it, would present itself at some point. Maybe the fruits would be enjoyed by the future generations. An ideal citizen was supposed to serve the larger purpose, and that involved unquestionable loyalty, hard work, results, and desire despite failure.
It is just one aspect of this intriguing phenomenon — India's romance with the near miss. Milkha's roots and his past made his story more romantic than many around him. Here was a man who was born in Pakistan, but India made him who he was — the Flying Sikh. What a narrative Milkha's was compared to the Maharashtra wrestler, far removed from border conflicts and identity crisis created by partition. Jadhav grew up in a family of wrestlers where he was moulded to be a sportsperson, and a winner. The early part of his life at least, did not have the narrative of struggle, and of suffering under a British imposed communal conflict that split the country.
This isn't to say Milkha's myth was woven deliberately since it served a purpose. It was organic, and it was nourished into a colossal mountain with every ounce of sweat he shed, every race he blitzed, aced and won. The attempt here is to understand why there was no equity in sweat. The wrestler, Jadhav, toiled too. Shed his sweat, perhaps blood on the mat and mud pits, and won a bronze when nobody, except the hockey players were winning anything of worth for the country. He did so after his own near miss, when he lost out on a medal at the 1948 Games.
There could be a justification. There has to be one. Perhaps 1952 was too close to Independence, and, as a country we weren't ready enough for this. However, the value of the Olympics for the young nation was well understood. When I met hockey legend Leslie Claudius in 2012, a few months before he died, he was very clear about why the team wanted to win gold in London 1948. That medal was important for the Indian identity on the world stage. Four years later, the hockey team won gold again, and Jadhav won bronze. While the media — radio and newspaper centric — were still not evolved in the country, hockey's success did reach the masses, Jadhav's too. There is a story of how huge processions and elaborate ceremonies greeted Jadhav on his return from Helsinki. The euphoria and magic of how his win was celebrated never made it to popular culture either.
Also Read | Dingko Singh: Bravery, Brashness & Boxing, A Life Defined By Honest Toil
The dichotomy at play here is glaring and it has nothing to do with Milkha or Jadhav but possibly the socio-political weather prevalent in the country at the time. The infamous regional advantages and disadvantages played out too perhaps — the predominantly north-centric history spinners and champions versus the Marathi and south Indian chroniclers. We all know such vagaries existed and over time led to conflict and struggles too — from the Dravidian movement in Tamil Nadu to the waking up of the Marathi Manus.
Amidst all this, Milkha Singh set himself as the epitome of perfection, both in spirit, essence and achievement which goes way beyond Rome 1960 and the fourth place. He admitted, in his autobiography, that he is waiting for an Indian athlete to win gold at the Games and banish forever this strange celebration of the near miss. He, himself, perhaps did not like to be reminded about it. 
In the couple of interactions I have had with him, the feeling he conveyed, not in words, but with the eyes and slight pauses in the usually free-flowing baritone, was that he would be happy if no one asked that question. We all did. Every fourth year in the Olympic cycle, Milkha, the greatest, was remembered, along with many of our great Olympians. He was asked and prodded to reminisce on the near miss while the country discussed the prospects of the current athletes. Will they go one or two rungs higher than the great Milkha? 
The legend would repeat the Roman heartbreak, he would express regret at failing the nation, he would feel the pain once again, and then get back to being who he is, an inspiration, a role model, a son India always craved for, and a champion who will forever be missed. 
Get the latest reports & analysis with people's perspective on Protests, movements & deep analytical videos, discussions of the current affairs in your Telegram app. Subscribe to NewsClick's Telegram channel & get Real-Time updates on stories, as they get published on our website.
Subscribe Newsclick On Telegram