Mind Over Everything Else: New Approach Needed for Mental Wellbeing of Athletes Post Covid-19 Lockdown
A post lockdown sporting world is slowly starting to take shape, with protocols and rules bringing back athletes to the training ground. And yet sporting bodies across the world are still unprepared to deal with one of the biggest effects physical distancing may have had on them — that of mental health.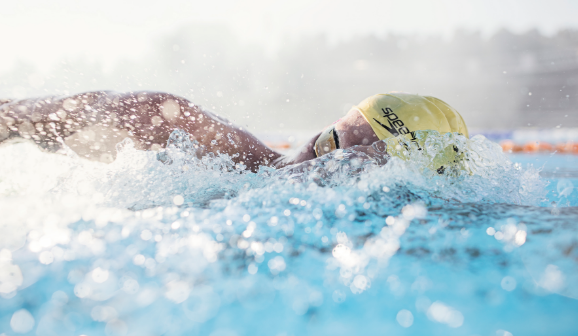 While there are many sports which could restart by adhering to medical protocols, swimmers will have a hard time fighting the fear of possible infection while jumping into the pool to train among other ifs and buts.
The sporting world, after almost three months of complete lockdown, is slowly mulling a return to action, taking baby steps so to say, one training session at a time. In Germany, football has begun while in Spain and England, footballers are slowly returning to training, with medical staff regularly testing them for the novel coronavirus while the coaching staff are ensuring they don't injure themselves with a sudden burst of physical activity post a relatively sedate life.
While the world of professional football has the resources and the systems in place to address the wellbeing of their athletes, one is not sure whether that would be possible on a larger global scale for sportspersons in other disciplines. It is going to be very difficult for India, where the centralised system for elite athletes is meant for a very limited number, and the rest are out there to fend for themselves. And, while talking about wellbeing, we are not just addressing the physical side of things which has been spoken about at large. It is hard to fathom whether sporting bodies across the world will be able to successfully identify and deal with one of the most important casualties of this unprecedented lockdown situation — mental health. 
Also Read | Sangampreet Singh Bisla: Upcoming Indian Archer Contemplates Form In Lockdown
Life came to a sudden and grinding halt for most of us around March. For a sportsperson — ranked amateur or an elite pro — the change would be even more drastic. Used to a strict regimen of training, travel, competition, following well-defined targets and goals, the sudden shutdown — coupled with the insecurities that stem from apprehensions regarding the pandemic — would have created quite a storm within their minds. 
A sportsperson's mind is unique — tuned to a state of fine balance by a self-feeding mechanism of victories, training, defeats and interventions from a support cast who help him or her make sense of it all. And, with all of those factors taken out of the equation suddenly, the athlete, we imagine, would bank on the much talked and hyped mental fortitude to see it through. Things are not as simple as that though as mental strength, a hallmark of sports champions, is honed and primed specifically for the playing field and it need not be of help to the athlete outside of the rule-bound, measured and tangible world of sport. 
To make matters worse, athletes are more inclined to remain mum about their mental issues or refrain from seeking help as they fear it could get interpreted as an inherent weakness in the on field persona built over years of toil and sweat. A mentally weak athlete is never a champion, or so the established yardsticks say. That adds a very tricky dimension for the athlete as well as the professionals working with them. To start with, they have to make their subjects realise it is normal and even ok to be weak, or that the mind can waver.
Training or lack of it is, possibly, the first of an athlete's worry — caught between the devil and the sea: if they don't train they lose their form, and if they train outside, they put themselves and the health of others at risk. But that's just the tip of what is a giant iceberg of mental dilemmas for an athlete ranging from insecurity about career, to injuries. For upcoming athletes, many in India as well, who are yet to land a job or get into the system meant for elites, or ranked higher in the professional tours, the struggle is manifold. For a lot of them it is as basic an existential struggle as securing a meal a day for the family. 
On the other side of the spectrum we have athletes who are either already part of the pool of internationals, or knocking at the doors of the national team. Their struggle, though not life-and-death, is serious in itself. This is where, refocusing priorities, rearranging goals and targets help, feels young Indian swimmer Srihari Natraj. 
"If the lockdown doesn't end like it is supposed to, in May, then I will have fewer months to practice, and that time it will be all about training smart and not hard," says the 19-year-old backstroke and freestyle swimmer. 
Natraj, who is yet to make the cut for the Tokyo Olympics, is already looking beyond the Games and other competitions post 2021. Perhaps the realisation that age is on his side helps the youngster cope with uncertainties  better. He is looking at somewhere between July and September to restart full-fledged training for events that would fall after the Olympics and World Championships scheduled for 2021. He further adds that if things don't fall in place, swimmers of various categories should reset their goals and start preparing for 2022 where major meets such as the Commonwealth Games and the Asian Games are scheduled.
Sport psychologist Kirtika Pandey, who works with the Gagan Narang Sport Promotion Foundation, and is involved in training elite shooters, points out the most common problems sportspersons face.
"Currently the key challenge is to handle the sudden reality of not being able to train. There is a fear of losing a good performance phase due to a lack of training. Many athletes derive their identity from the sport. Suddenly there are no competitions ahead for an uncertain period. Consequently loss of goals, lack of motivation and boredom is setting in," she says.  
While in lockdown, the key is to slow the mind down and refocus on what matters and prioritise, say experts. This holds true for not just athletes. 
"Most athletes are vulnerable to mental health issues due to the unpredictability and uncontrollability attached to the pandemic. As a sports psychologist, the most common response I come across from athletes is shock, confusion, irritability, fear and frustration due to lack of control on things related to their training," adds Pandey. 
Lack of control over not just the mythical destiny, but small things taken for granted like stepping out for a jog, is bound to take a toll. The key is to find out ways to battle the feelings that come up. There are, of course, exercises which athletes could employ to lessen the ill effects of quarantine on the mind. Sticking to a routine helps everyone, and more so for athletes, says Pandey.
Also Read | Amphan And Covid-19: The Double Blow Has Rocked Foundations of Bengal Football
It is necessary to accept these sudden changes in lifestyle as the new normal and establish a new routine around it, which should not necessarily be something related to your profession or sport. It could be something as simple as a new hobby. This approach helped international shooter Pooja Ghatkar keep her mind sharp. She turned to her childhood hobby, painting. She also set a routine which involved shooting specific drills, fitness training, yoga and also left time for household chores. Striking such a balance is important too, feel experts, as the focus is shifted from stress to things which makes a person happy and maintain synergy at home.
Natraj says he has now come to accept this new normal. He, however, doesn't shy away from saying that the first feeling he felt was a sense of frustration. Athletes accepting mental turmoil is rare. Perhaps this acceptance is what has helps Natraj deal with the situation better. 
Psychologist Pandey mirrored the swimmer's words when she admitted that the most common responses she got from athletes were related to training. 
It is the kind of "mental warfare" that athletes have set themselves for and crave for under normal circumstances. It is what is termed as the 'drive' for perfection, that constant strive to be extra prepared for the next challenge or the next tournament. Slowing down into lockdown pace is never easy after setting a fierce mental tempo which gives them the edge while competing on the big stage. 
Natraj employs a small mental cheat code. Lockdown days are treated as off days but with the need to squeeze in one workout a day, without which it is impossible for him to get sleep. "I have a few weights and resistance bands at home that I workout with on a daily basis," he adds.
Natraj's words reveal, inadvertently, the mechanism that helps the mind of an athlete tick. In his case, insomnia is a genuine fear, something that keeps him training. He is banking on this apprehension to push himself. It is a very common approach used by many athletes. They push themselves by playing a tricky hide-and-seek game with fear. It happens to be a major chink in the approach towards training. The focus of trainers and coaches is to bring the best out of the athlete in competition. The larger picture — the overall mental health of the person — is not usually taken into consideration.
Pandey acknowledges the situation and also explains the challenges that athletes are likely to face in the coming months. She is also taking into account the possibility of long-term issues. "A new system is emerging and our psycho-physiological systems are adapting to it by keeping our brain alert. This additionally leads to a weak immune system, difficulty in emotional regulation, change in appetite and disruption of sleep. It can lead to a long term ill effect on the brain if we don't go back to a relaxed state." she adds. 
Also Read | Balbir Singh Sr. Tribute: A Legend with the Golden Stick
Of course, things will not forever remain in lockdown. At some point, whether it is post a vaccine or before that, athletes will have to step back out. For them, the first task would be to resume training and bring it back to the same intensity as before if not more. Post resumption is also the time when they will need help to adapt. 
Let us take Natraj's case for instance. Being a swimmer, he needs to hit the pool to train. And jumping into a public pool comes with its own set of risks. He will have to figure out means to overcome that fear among many other ifs and buts. 
"Athletes would be coming back from isolation and foot-dragging is expected in adaptation to the training environment. Involvement of greater fear in the traveling, coming in contact with fellow athletes, coaches, trainers and other supporting staff could hamper the previous normal training approach." says Pandey.
A new approach is in order for the era for sure where trainers, coaches and mentors drastically change the way they look at nurturing athletes. Fixing short term goals, while keeping the broader picture in mind, is just the most basic of steps. Just like how safety measures are being implemented, adhering to strict medical protocols, during training and staging of football matches and competitions such as the UFC, a larger study, nuanced and scientific approach is needed to ensure the mental safety and wellbeing of the athletes. Failing to do so will magnify the real risk of them falling apart. 
Such issues have been faced by athletes across sports over the years. But post the Covid-19 crisis, there is a serious likelihood that it would be as the common sport-specific physical injuries which has become a normal in elite sport. However, the implications of a muscle or ligament tear remains confined to an athlete's playing career. A tear in his or her mental fabric leaves a lasting impact on life. And life is a very precious commodity — a lesson from Lockdown!
Get the latest reports & analysis with people's perspective on Protests, movements & deep analytical videos, discussions of the current affairs in your Telegram app. Subscribe to NewsClick's Telegram channel & get Real-Time updates on stories, as they get published on our website.
Subscribe Newsclick On Telegram