Balbir Singh Sr. Tribute: Indian Hockey's Senior Stalwart, a Legend with the Golden Stick
Balbir Singh Dosanjh, one of India's greatest hockey players, passed away in Chandigarh on May 25. Better known as Balbir Sr.(Senior), he is remembered as the man who scored the most goals in an Olympic hockey final, a record that remains untouched 68 years since it happened.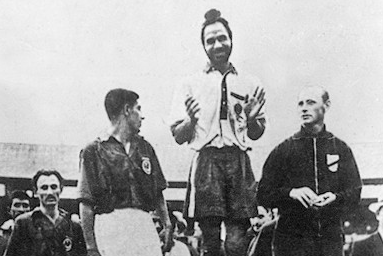 Balbir Singh Sr. was part of the Indian team which won gold in three back-to-back Olympics from 1948 to '56. He scored five of India's six goals in the at Helsinki 1952 and skippered India to the crown at Melbourne 1956.
I was born in a village. After a few years, my parents brought me to a small town. There I saw her for the first time. I liked her, respected her, loved her and worshipped her. She became my Goddess, my first love and my darling. Our love blossomed in London. We married in Helsinki and honeymooned in Melbourne. After a period of 11 long years, my fairy of the heavens returned to me as fresh and charming as ever. This time she took me to Kuala Lumpur, and we were again on top of the world. She vanished again, but with a promise that she would return. I am waiting for her – my hockey fairy. She must come.

– The Golden Hat trick, Balbir Singh Sr.
There is a well worn tendency among hockey journalists to romanticise and drop to the knees when coming face to face with a gold medallist hockey Olympian. They are a rarity, despite this being the country that has won them the most. In the company of Balbir Singh Sr. this feeling was magnified tenfold. In his presence you were a history student, hockey lover, grand nephew and journalist. He was three of those things too, his ability to weave a story, tell it without bias, and tell it via first hand experience better than many populist men and women who dominate the airwaves today.
Balbir Singh Dosanjh, one of India's greatest hockey players, passed away, aged 95, in Chandigarh earlier this day (May 25). Better known as Senior – not just because he was the first of five Balbirs to play for India but also perhaps because he had the largest archive of memories – he is best remembered as the man who scored the most goals in an Olympic hockey final. His record in the gold medal clash remains untouched, 68 years since it happened. The goals were not an aberration. Balbir Sr. was. 
For the uninitiated, the statistics are all you need. Balbir Sr, participated at three Olympic Games in his career. He was part of the team that won independent India's first ever gold medal at the Games in 1948. He scored five of India's six goals in the final of the 1952 Games, setting a record that is yet to be surpassed, and he captained the team to a sixth gold in 1956 (3rd as Independent India) in Melbourne – playing with a broken right hand for most of the tournament. 
Also Read | The Business of Football is More Important Than Football Itself
Don't feel overwhelmed yet. Balbir Sr. was also the coach of the Indian team when they won their lone World Cup in 1975. He was manager for eight tournaments in all, and India won a medal each time. (gold at the 1966 Asian Games, bronze at the 1971 World Cup, bronze at 1982 Champions Trophy and silver at the 1982 Asian Games).
Before all of that though Balbir Sr. lived in Lahore, an integral part of the United Punjab hockey team. In April 1947, Punjab province won the National Championships in Bombay, their second straight triumph. Balbir was the highest scorer both years. Four months later, his wife's family were forced to the Indian side, their property confiscated. Friendships cultivated over decades were snapped by a line drawn on a map. The violence of Partition, the bloodbath of migration would scar many. Balbir Sr, was one of them. An officer in Punjab Police he would witness a lot of this first hand, watching the atrocities unfold in real time, with minimal ability to prevent it. His memories, and the words he used to describe them serve not just as an historical record but also a commentary of what little has changed. "Bahut gareeb India aa rahe the. Dur se aa rahe the. Adhe mar jate. Ladki piche reh gayi toh khinch diya (a lot of poor people were coming to India from far off places. Half of them would die. If a girl was left or lagging behind they would pull her ahead)," he recalled in a subsequent interview.
Where footage doesn't exist, memories have to suffice. And Balbir Singh Sr. was one of those very few whose memory was high definition, remembering not just the events that occurred on the pitch but those that happened outside it. He remembered the Partition for what it was,  a splintering of the sub continent's soul. A picture in his home, of the pre-Independence India team drafted for the Olympics, was a memory of 'what could've been'. Names would rattle off his tongue, and the positions those names played in.
Those horrors of partition were brutal for Indian hockey. As it happened, India had to create a team from scratch after Partition. Initially, Balbir Sr.'s name was omitted from the list, but after some hand wringing and media pressure, he won his ticket. It was a decision no one would regret.
In an earlier job, my editor Leslie Xavier had the privilege of meeting the legendary Leslie Claudius (we hope this absurdity will draw a chuckle from you, despite the circumstance it comes in) at his home in Kolkata, an interview that would one of the last Cladius would give in his life. In it, Claudius was gentle in his praise of Balbir. "Balbir was not an artist," Claudius said. "But he had a knack of scoring goals. With artists like [Kishan] Lal and [Patrick] Jansen to feed him the ball, Balbir had the easy job of the lot I would say."  A backhanded compliment if there ever was one. Modern day hockey commentators would call it a tomahawk. 
Balbir may not have been an artist, but he was a tactically astute pragmatist. He understood the sport for what it was in the time that he was playing it. Art was important, but winning more so. And to win, you needed to know the canvas you'd be painting on.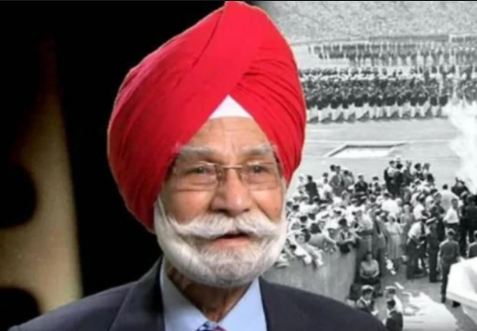 Employed with Punjab Police during Partition, Balbir Singh Sr., who late went on to win three Olympic gold medals for India, witnessed the horrors first hand and it left him scarred for life.
"Before our first game at the Olympics, I met my former police chief from Punjab, Sir John Bennett, and he told me the grounds in England were very different," Balbir recalled, of that legendary '48 Games. "He said that the ground is slow, and wet, and so I must not wait for the ball, and instead run for it." He would train on slushy grounds to prepare for these circumstances. (It is an oddity to think that these stalwarts of India hockey have left their legacy to players who rarely discuss tactics beyond the cliched 'we were prepared for the opposition').
He played a prelim game against Argentina, scoring six in a 9-1 mauling, but was dropped for the next two. London was wet, muggy and filled with rain. Dribbling was tough. Stick work was nearly impossible. The artists struggled to beat Spain 2-0 in the quarters and the Netherlands 2-1 in the semis. They brought the pragmatist back for the final. He scored two, India scored four. Great Britain were humbled at Wembley – six years before the mighty Magyars did them again.
Also Read | Top Shuttlers Shocked By BWF's Rescheduled Calendar
Inasmuch as that whole team was feted and celebrated when they returned from the '48 Olympics, it was Balbir Sr. who was Jawaharlal Nehru's favourite. Years later, at the inauguration of the Bhakra Nangal dam, Balbir Sr. recalled Nehru impressing upon him the need for the hockey team to keep winning. "There he told me that it was important that we kept winning on the world stage. 'Tell all your teammates. India needs this badly'."
Sport writers have the absurd luxury of doing time swaps in their head, and wondering how things may work out. What would happen if Sachin Tendulkar played against Dennis Lillee at his pomp at the WACA? Muhammad Ali vs Mike Tyson, Madison Square Gardens: Who wins? Take all those greats from that era of Indian hockey, and of this we can be certain. Balbir Sr. would have adapted, moulded, sculpted and turned his game around to get the goals on artificial turf. He would have figured out how. Because it wasn't in his nature to complain. It was to change.
Talk to any old time hockey player and they will rue the day the rules changed, they will talk about 'how tough it is on these boys because of the change in the game'. Not Balbir Sr.. He was always clear. He was patient, understanding, and tolerant, but clear about the present of the game. It had moved on. Why shouldn't everyone else? Moving on, adapting, and making his way in the world had been a big part of Balbir Singh Sr.'s life. Hockey, a small part of that journey would affect him the most. 
It was his fairy. He, its foremost ambassador. 
Get the latest reports & analysis with people's perspective on Protests, movements & deep analytical videos, discussions of the current affairs in your Telegram app. Subscribe to NewsClick's Telegram channel & get Real-Time updates on stories, as they get published on our website.
Subscribe Newsclick On Telegram