Mithali Raj vs Ramesh Powar: Coach Writes Scathing Letter to BCCI, Batter Retorts Via Tweet
The controversy surrounding Mithali Raj's dropping from Indian women's cricket team's semifinal against England at the ICC Women's World T20, and the subsequent blame game, continues with coach Ramesh Powar's allegations and revelations in a report to the Board of Control for Cricket in India (BCCI).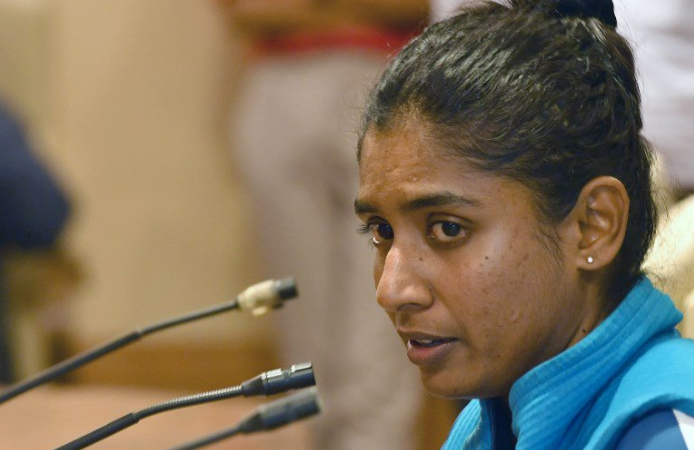 In response to Indian women's cricket team's coach Ramesh Powar's letter to the BCCI explaining the controversy surrounding team selection at the ICC Women's World T20, Mithali Raj posted an emotional tweet saying she is saddened by the allegations.
The only positive outlook to the ongoing Mithali Raj-Ramesh Powar power play can be this: Indian women's cricket has finally arrived. What, after all, is sport, without a dash of controversy, a whiff of discrimination and the added flavour of a legend feeling hard done by. Sport isn't played within the chalked boundaries of fields, it is played behind the closed doors of changing rooms, balconies, board rooms and gyms. Sport fools itself by saying that it wants to separate itself from politics because the truth is sport loves politics. Petty that too.
So, let the mudslinging begin.
After getting dropped for India's ICC Women's World T20 semifinal against England — a decision which flapped the usually unflappable Sunil Gavaskar — Mithali Raj broke her silence, in a letter to the BCCI CEO Rahul Johri and Board GM Saba Karim. In the letter, Raj alleged she felt 'humiliated and insulted' by coach Ramesh Powar, who went out of his way to ignore her during training sessions, and, after dropping her, insisted she should not appear in the dugout or speak to the media till the game was over.
Now the drama has taken another twist, and Powar has volleyed back. He wrote in a report to the Board of Control for Cricket in India (BCCI) that Raj had threatened to retire if she wasn't allowed to open the innings for India.
Also Read | Mithali Raj Hits Out at Diana Edulji and Ramesh Powar | Full Text of Letter to BCCI
The team management sought to drop Raj down to the middle order to accommodate a batter with a higher strike-rate so that they could capitalise in the opening part of the innings. Raj, apparently, didn't take it well. Powar explained that Raj had struggled to score quickly in the practice matches on low-bounce pitches and hence the management considered the change.
According to Powar, Raj had agreed to the plan initially.
"Mithali's lack of intent to score quickly in practice games prompted us to open with Taniya Bhatia, who always showed intent every time she batted. We used Taniya and D Hemalatha in the Powerplay vs New Zealand which got us 24 runs in 13 balls. It's not always about individual milestones, it's always about team strategies and execution."
But, on the eve of the Pakistan match, Powar said, he was informed that Raj was on the verge of quitting not just the World T20 campaign, but her entire career.
Also Read | No Contracts, Absurd Sackings: Former Coach Reveals Unprofessional Side of Indian Women's Cricket Team
"Video analyst Mr. Pushkar Sawant came to my room with the news that fielding coach Mr. Biju George conveyed to him that Mithali is upset about not changing the batting order & not allowing her to open in the Pakistan match. She has packed her bags to leave with announcement of retirement in the morning.
"I was shell-shocked to understand why? Team had just beaten one of the top teams (New Zealand) and Mithali Raj a legend is still complaining about her batting position (which she agreed upon) & threatening to leave," Powar wrote.
Raj, eventually, opened the game and scored a half century as India chased down 134 to seal victory in the penultimate over. Powar, though, stated in the letter that the late finish hurt his side's net run rate. Raj scored 56 off 47 deliveries. Powar said he decided to give her another opportunity against Ireland in the hope that she could bat with intent and not slow down the game plan. Mithali ended up with another half century (51 off 56) and another Player of the Match performance, but Powar highlighted the 25 dot balls in her innings. "[It] added extra pressure & cost us Smriti, Jemimah's [Rodrigues] wicket & net run-rate," Powar wrote.
At first look, it is not a good look. A coach pointing out a stability player's stable play as a fault, when all around her the 'dominating' players collapsed.
Also Read | Indian Cricket's Coach Bashing Continues, Women's Team's Tushar Arothe resigns
It seems akin to blaming Rahul Dravid for being stoic and solid and therefore increasing the pressure on those around him to score  — an allegation that several have very often levelled against the man, no doubt. Regardless of the weak claims of 'not sticking to the plan' and her inability to accelerate, the bigger problems Powar had with Raj are reminiscent of so many other coach-player spats over the years.
An ageing icon refusing to bend to the demands of a shift in approach. A coach unable and unwilling to accommodate an important player's abilities. Two massive egos, two hurt prides, one suffering team.
Powar, who took charge as interim coach, replacing Tushar Arothe in July, also blamed Raj for manipulating the coaching staff to suit herself at the team's expense.
"I hope Mithali Raj stops blackmailing, pressurising coaches & also stops putting her interest first than team's," he wrote. "I hope she will look at the bigger picture & work towards betterment of the Indian women's cricket."
Raj, in turn has issued a swift response on Twitter to all of Powar's claims.
Also Read | Drag Flicking Hiccups Mar India's Win vs South Africa in FIH Hockey World Cup Opener
"I'm deeply saddened & hurt by the aspersions cast on me," she tweeted. "My commitment to te game & 20yrs of playing for my country.The hard work, sweat, in vain. Today, my patriotism doubted, my skill set questioned & all the mud slinging- it's the darkest day of my life. May god give strength."
The ball is still in play!
Get the latest reports & analysis with people's perspective on Protests, movements & deep analytical videos, discussions of the current affairs in your Telegram app. Subscribe to NewsClick's Telegram channel & get Real-Time updates on stories, as they get published on our website.
Subscribe Newsclick On Telegram