Portrait of a Village: Kurali Turns to Humour, Veils Desperation Ahead of UP Elections
In a village in Saharanpur, humour lights the broken pathways for the poor and disadvantaged on the eve of a crucial election.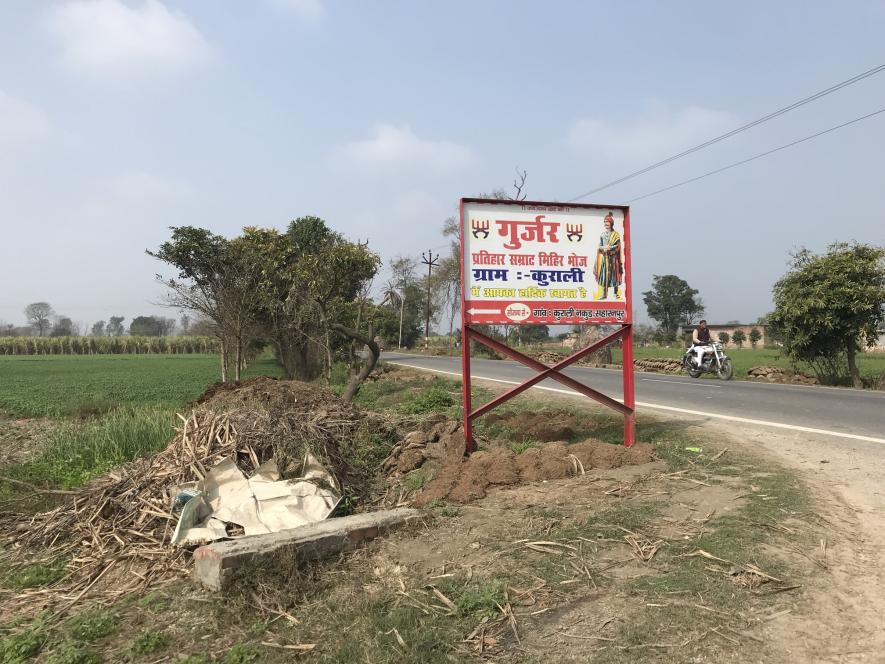 You have to hand it to the people of Kurali village in Saharanpur's Nakur block. They haven't given up their sense of humour even though their government seems to have forsaken them. Take fifty-something Rajkumar, who makes aluminium doors and windows for a living. When I ask about his hopes for the oldest of his three children, a college-going son, he responds, "Sochta hoon, Pradhan Mantri isey apni kursi pe bitha lein—I think the Prime Minister can make him sit in his own chair." 
Undeterred by sarcasm, I ask Rajkumar's plans for his school-going son and daughter. He calmly responds, "Mainey socha hai ki Pradhan Mantri inko apney paas rakh lein—I think the Prime Minister can keep them with himself."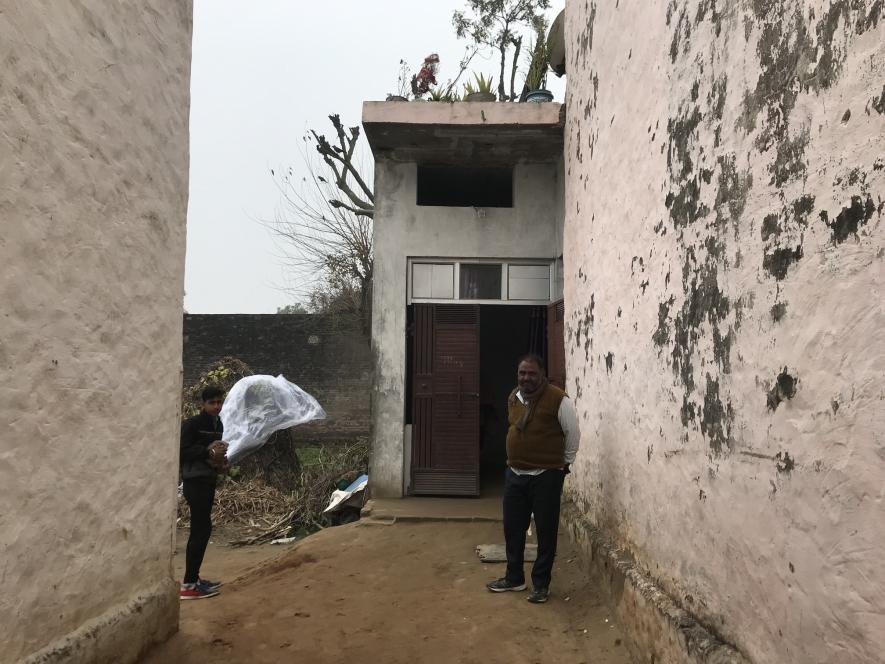 Rajkumar, window-maker in Kurali.
Rajkumar belongs to the Dheeman community, a caste group of rural artisans designated backward in Uttar Pradesh. He struggled through poverty so that he could work with modern raw materials and skills in Saharanpur city. His income has steadily declined over the last few years. The Covid-19 lockdowns hurt his prospects in the standstill construction industry. Rajkumar's family has received free rations for a few months, but that does not change the bleak employment scenario or low income. 
So, it's baffling why he jokes about the Bharatiya Janata Party (BJP) government but never openly criticises it. Perhaps in his humour, we can discern his angst. 
Much of Kurali is in bad shape. Rajkumar's house is at the end of a kachcha street that fills with mud when it rains. Hardly 50 metres from his home is the village pond where buffaloes wallow in summer. It is a festering mess full of rubbish. 
Still, Rajkumar refrains from openly voicing dissent. "The government was just about to build the road when the model code of conduct kicked in," he says. On the subsidised housing under Pradhan Mantri Awas Yojana, Swachch Bharat toilets and Ujjwala scheme, he says, "I didn't get any of these benefits, I did everything for myself. But the government is good—it is doing plenty of work." He remains poker-faced. 
Manoj, an itinerant salesman, has been watching and listening at Rajkumar's doorstep. He says stoically: "Faida bhi nahi kara sarkar ne aur badhiya bhi hai—the government didn't provide anything and still it is wonderful." Then he pedals off on his bicycle. 
True to habit, no Kurali resident openly blames the administration for its woes. They say they want the dirty pond cleaned, but always in constructive terms—"It will be cleaned soon", "It won't be in a mess for long", "It will be fixed after the election", and so on. Wondering why people aren't candid, I visit the Gujjars, the most numerous of social groups here. The local Gujjars turn out to be consummate positive-thinkers, surrounded by others like themselves. 
"A small section of pucca road is the only work pending in our village," says youngster Sonu, a Gujjar. "That is why, of the 2,200 votes in the village, 2,100 will go to the BJP," says onlooker Neeraj, a Prajapati. But the streets aren't strictly pucca. They were cemented but are poorly maintained. Residents disagree. "It was worse earlier; you didn't see it then," says Bhagwan Singh Gujjar, an imposing man with a big moustache. 
The Gujjars count themselves among supporters of the ruling party, but are not numerically significant enough in Saharanpur to ensure its electoral victory by themselves. Through welfare schemes, the government entices the Other Backward Classes (OBCs), who are typically less well-off and make up a smattering of the population in each village. Kurali has 200-odd Saini votes and as many Dalits and other castes. 
But what if welfare schemes don't reach some who need them? To counter such failures, the ruling BJP has developed a larger narrative of having "improved the security situation" across Uttar Pradesh. So, we hear Bhagwan Singh say, "There were constant highway-robberies during the Samajwadi rule, but with BJP in power, we are safe." When asked if he was ever robbed, he says, "I was not—but others were."
The Hindutva espoused by the ruling party has whipped up social antagonisms, which, in this region means Gujjar-Muslim hostilities, backed by sections of the Hinduised backward classes. The perception is being fanned by BJP leaders, including the chief minister, that if the Samajwadi Party returns to power, so will goonda raj, meaning Yadav and Muslim dominance. 
Since there are only a few Yadavs in Saharanpur, the BJP's politics largely centres around the social isolation of Muslims and labelling them as criminals who once were "sheltered" by the Samajwadi Party. Once Hindu and Muslim voting preferences diverge—the Muslims have gravitated towards Samajwadi Party in this election—the BJP gains electoral salience. In return, the Gujjars get to continue their social and economic dominance. 
This dominance has many expressions, including what is labelled as "blind support" for the ruling party. Bhanwar Singh reflects it well, "We have zero-balance accounts, so we don't need cash at all. Some farmers want higher payment for their crops, but I say we will manage with half the payments, for we are secure today."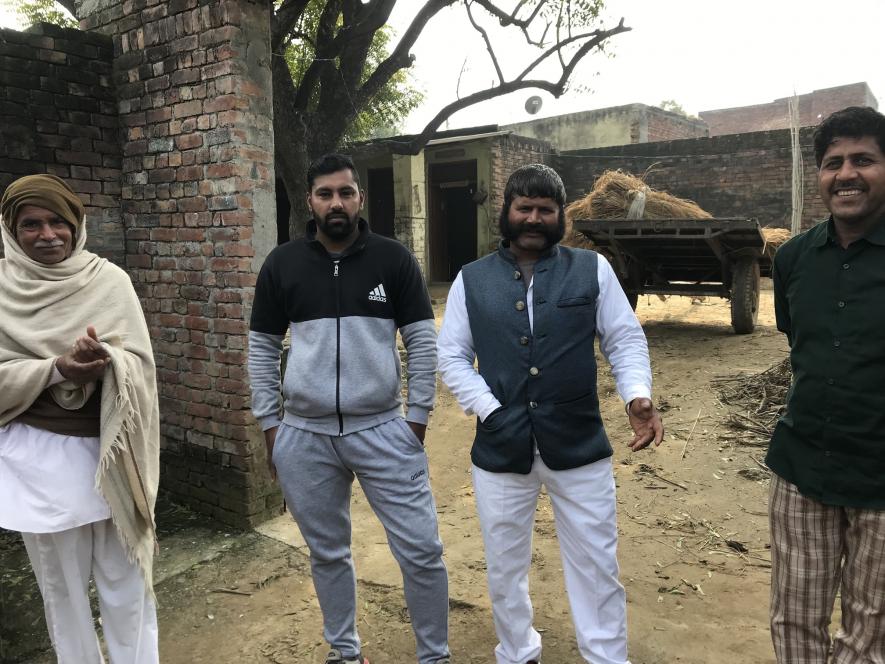 Bhanwar Singh Gujjar, Kurali's pro-government voice.
Less well-off and socially and educationally backward Rajkumar and Manoj cannot challenge the writ of such dominance. They depend on the government for most facilities and cannot afford to appear to be on its wrong side either. That is why the poor watch which way the wind is blowing and rarely declare political preferences. 
However, the Covid-19 pandemic and economic decline have made the situation intolerable for many. Perhaps this is why many people are seen cracking jokes in Kurali. It is how they express their resentment at the slow pace of development and lack of progress. Or they feel powerless to do anything but laugh—at least until the polling day. 
To test Bhanwar Singh's theory that Muslims terrorise Kurali's voters, I visit its Muslim residents. There are only around fifty eligible Muslim voters, mainly from the julaha or weaver community, a backward class. 
"Living in a Gujjar village can be hard. They have done nothing wrong, but we have to remain quiet for they are many and we are a few," says Aasma, whose house is in a narrow bylane. Many Muslim women narrate an old event. Some years back, they invited a hafiz during Ramzan, whom the Gujjars roughed up and humiliated. Since then, no hafiz has come to the village.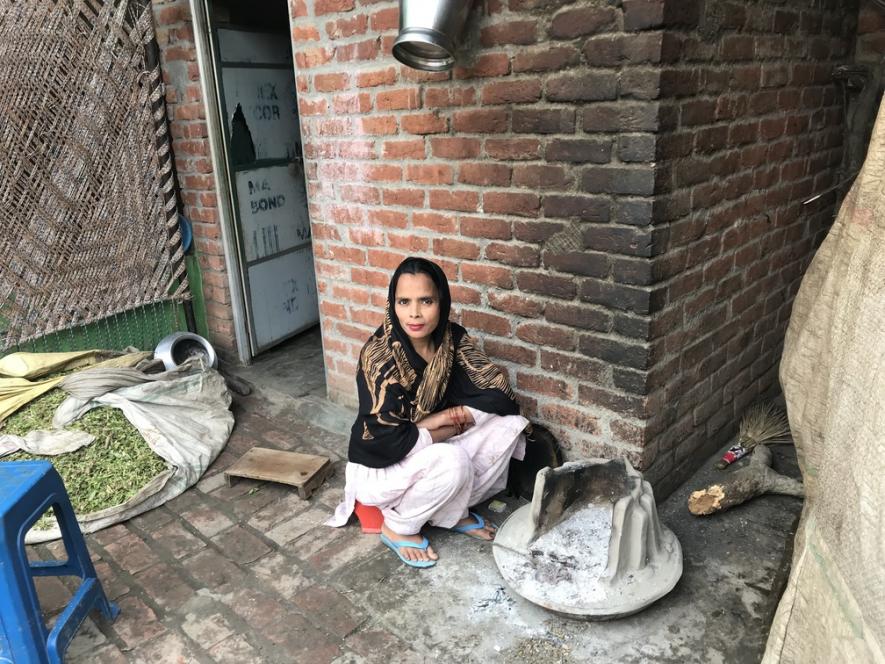 Asmaa hasn't got a gas cylinder under the Ujjwala scheme.
"The Gujjars band together even over small verbal spats and come with lathis as if to fight," says Aasma, "So we have to remain silent." Her daughter enters the house just then, saying rather nervously, "Gujjars have gathered outside our street—they are discussing what we might be telling the media.'
Where the Muslims live, there are even fewer government facilities than on Rajkumar's street. The houses are entirely of exposed brick. Most families earn Rs 200-250 a day from clearing sugarcane fields. All are landless. Some receive rations, some get cash transfers, some have an SBM toilet, and others a gas connection. Some get a pension, and several get none of the above. No family seems to have accessed more than one or two of these schemes; nobody gets all. 
"Most of us made our own houses, and didn't get the Modi wali gas—Ujjwala scheme," says Noorjahan, an older widow whose grandson is unwell. They cannot afford his treatment in Saharanpur. "Dekho ji, Gandhi ji hain toh sabkuch hai—Look, if we have Gandhiji, we have everything," she quips. She is referring to the portrait of M K Gandhi published on currency notes. 
"Look," says Imrana, a young resident. "We don't vote for Modi [BJP], and we can say it to him—Modiji, we don't vote for you," she says, inviting laughs all around. "Modi ji ka irada hai hamein Pakistan bhejne ka, par hum kahin nahi jaa rahey—the Prime Minister wants us to go to Pakistan, but we are going nowhere," Aasma says, making a veiled reference to her family's economic stagnation. 
One might think the Muslims alone are critical of the BJP and its most vocal supporters in the village, so I visit the Sikhs, of whom there are less than a dozen in Kurali. Across the festering pond lives farmer Kulvinder Singh. He gets on fine with the Gujjars, but he is sick of the tussle between them and the Rajputs over Raja Mihir Bhoj, a local king. He especially dislikes the identical signboards installed outside every Gujjar-dominated village in the region. The boards have "Gujjar" painted on top in large red letters. The next line reads, "Pratihar Samrat Mihir Bhoj". The third line, right at the bottom, carries to the name of the village and then an arrow pointing in its direction. 
Calling them "Gujjar signboards", Kulvinder says, "Which law allows the Gujjars to use their caste name to subsume the name of the village and every other community living here? Aren't all of us equal from Sikhs to Muslims to Jogis or Dalits, Kumhars, and Darzis?"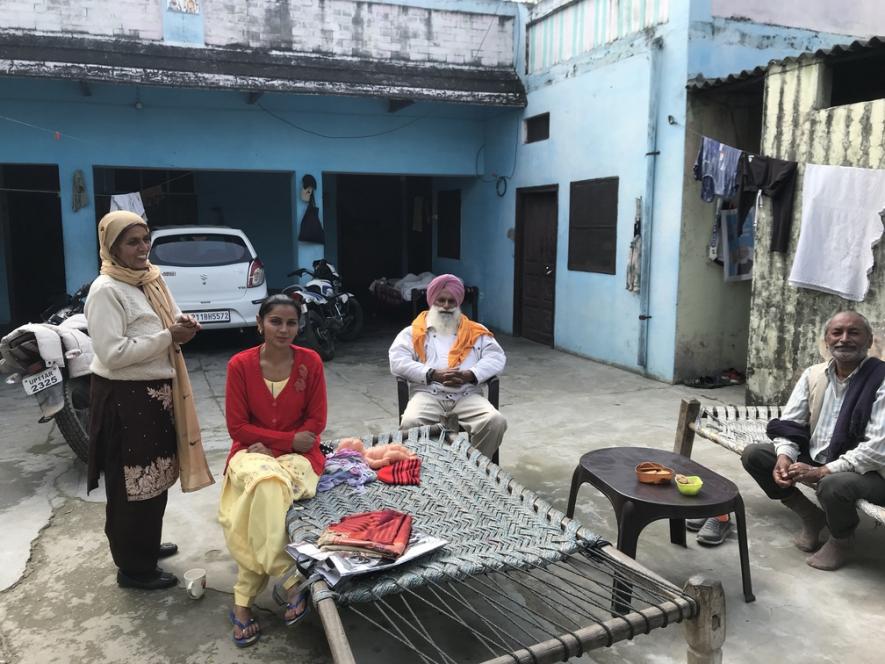 Kulwinder, a Sikh farmer, is the local dissenter.
Kulvinder poses a rhetorical question: "What if Sikh boards, Muslim boards and other communities' boards come up next?" 
Put simply, the signboards have made Kulvinder conscious of his distinct Sikh identity and made him feel the Gujjars consider their identity superior to all others. He is also feeling bruised by the rhetoric of the BJP and its supporters during the farm laws movement, when farmers were called separatists, etc. Now, he feels the signboards raise questions on others' right to reside in Kurali as equals. 
Kulvinder sees through the BJP's power-play based on communitarian rhetoric. "They [Hindu voters] are scared of the 'Muslim rule' if Samajwadi Party returns to power. But Akhilesh Yadav knows why he lost the last election and won't repeat his mistakes. We have nothing against any party, we only want better conditions—see the filthy pond, which smells foul and breeds mosquitoes. Anybody who cares about this country would want improvement." 
In wise-cracking Kurali, Kulvinder comes across as a serious man. So I ask him why the relatively better-off Gujjars are satisfied with the government's rather mediocre performance in their village. "It is because they are not happy," he says, bursting out laughing.
Get the latest reports & analysis with people's perspective on Protests, movements & deep analytical videos, discussions of the current affairs in your Telegram app. Subscribe to NewsClick's Telegram channel & get Real-Time updates on stories, as they get published on our website.
Subscribe Newsclick On Telegram