Sardar Ajit Singh: The Freedom Fighter who Breathed His Last on Independence Day
What strikes as significant in Singh's eventful, long political journey is his mobility among national and international revolutionaries and the widespread acceptance that he had among them.

This Independence Day marks 73 years of India's liberation from British colonial rule. August 15, 1947, holds a significant place in the history of the Indian freedom struggle, when the country was born as an independent nation. But many of us may not be aware that it was also the day when India lost Sardar Ajit Singh, who lived in exile for 38 long years fighting for India's freedom.
Born on January 23, 1881, Ajit Singh was the younger of brother of Sardar Kishan Singh and uncle to Shaheed Bhagat Singh, the visionary and revolutionary thinker who attained martyrdom at mere age of 23 years. After passing his matriculation exams from the Anglo-Sanskrit High School in Jalandhar in 1894, Singh studied at the DAV College, Lahore. He later took admission at the Bareilly College to study law, but by then, his attention was already directed to the political and social conditions of India.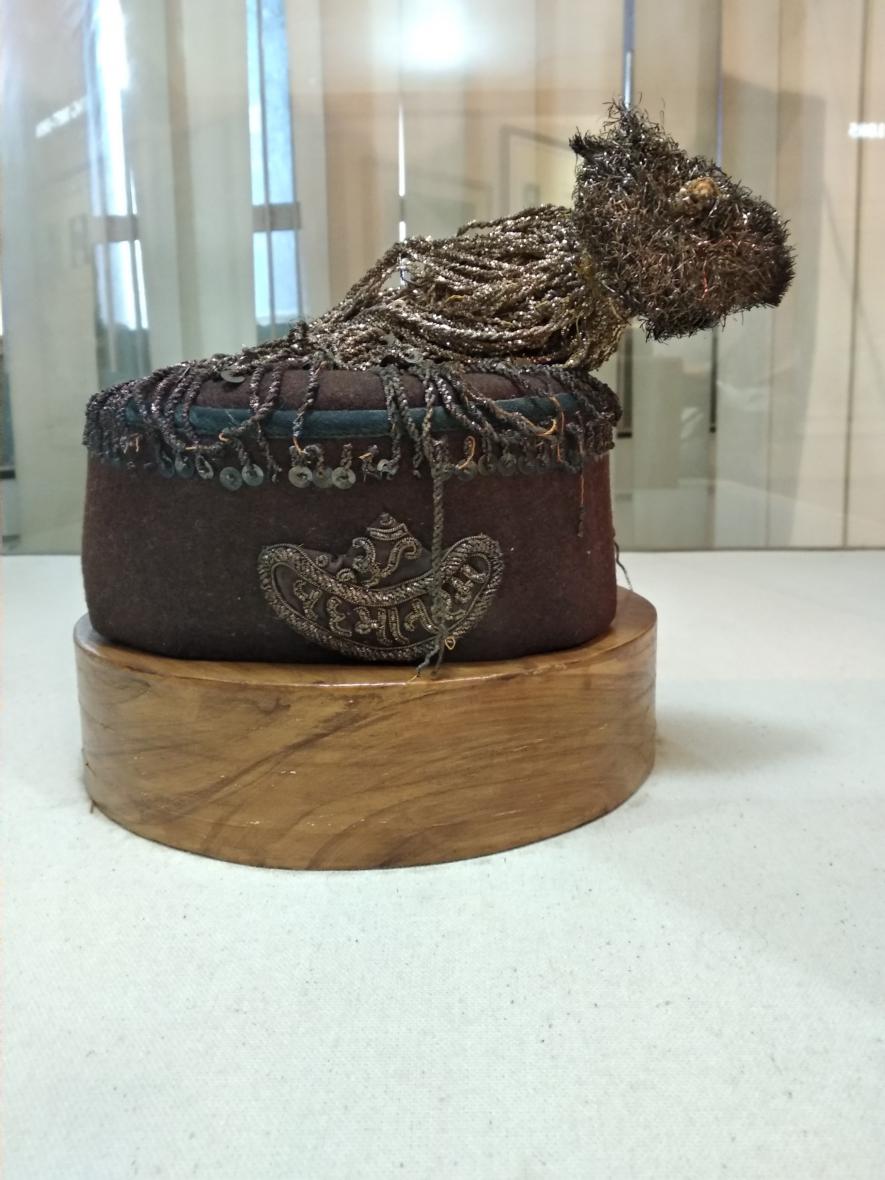 His inclination to take up cudgels on behalf of the poor and against the British regime soon became evident. Famines were then stalking the land. Singh, with his brother Kishan Singh, worked among the people in famine-stricken regions like Barar (Madhya Pradesh) and Ahmedabad and in flood-and-earthquake-affected areas of Srinagar and Kangla in 1905. His work among the poor during natural calamities and famines formed the backdrop of his later radical philosophy and politics. He thus embarked on a long political journey that would set him up against the British government and render him an easy target.
In 1907, Ajit Singh was arrested and deported to Myanmar's Mandalay jail for leading an agitation for peasant rights, popularly known as 'Pagri Sambhal Jatta' (save your turban (dignity)), which planned to commemorate the 50th anniversary of 1857, the first war of Independence. Singh, alongside Congress leaders, mobilised peasants against two new colonial laws, the Colonisation Act and the Doab Bari Act. These laws, instead of providing ownership of land, reduced the status of the peasants to sharecroppers.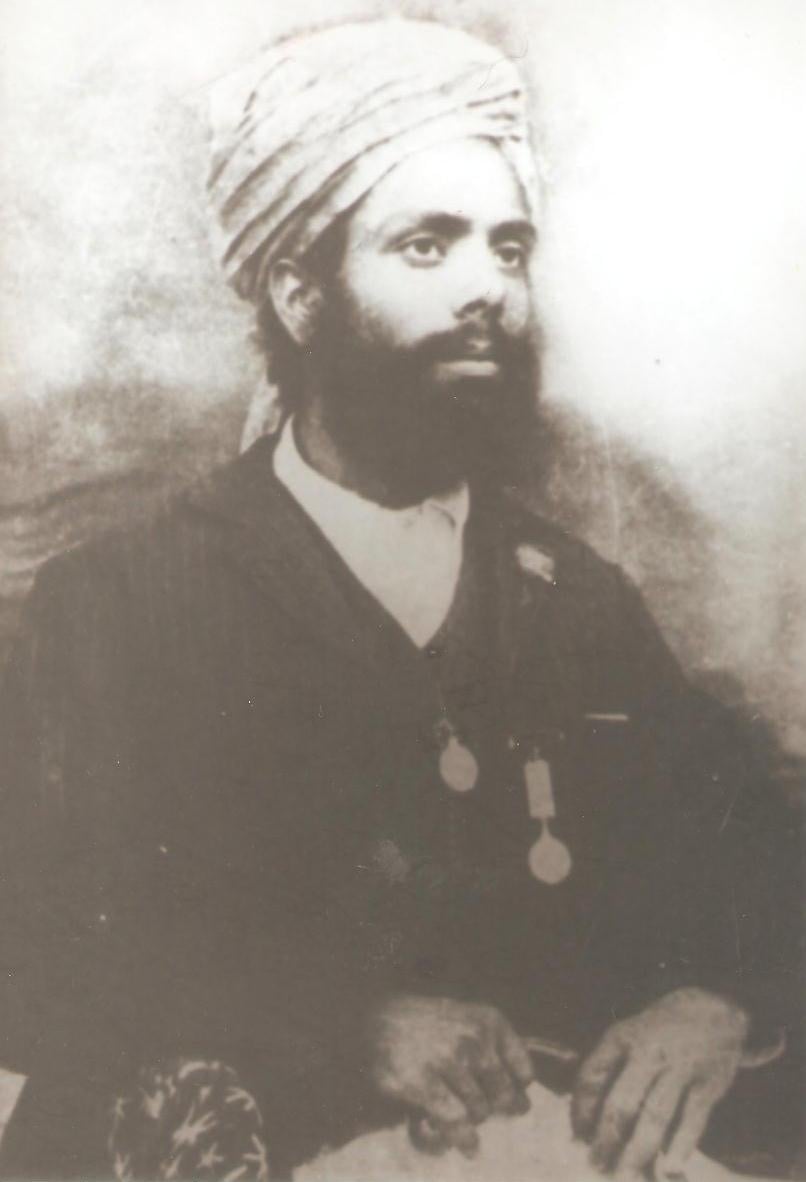 After his release from Mandalay prison, Singh attended the Surat session of the Congress and went on to form a revolutionary organisation called the Bharat Mata Society in 1907.  
He later launched the Bharat Mata Book Agency, which, because of its strident anti-government, propagandist publications, attracted the attention of the British government. Though the government seized many of the publications, they remained highly popular among the people. Many young revolutionaries like Sufi Amba Prasad, Zia-ul-Haq, Lal Chand Falak, Din Dayal Banke, Kishan Singh and Lala Ram Saran Das were among the members of this clandestine organisation.
What strikes as significant in Singh's eventful, long political journey is his mobility among national and international revolutionaries and the widespread acceptance that he had among them. In his quest for freedom for his country, Singh transcended national and international borders, looking for allies across the world. His ideological influences varied from Sufi to revolutionary radicalism.
Global voyage for India's freedom
To escape the colonial dragnet, Singh, along with Sufi Amba Prasad, fled to Iran via Karachi in 1909. He lived in the city of Shiraz, under the name Mirza Hasan Khan, earning his living as a teacher. After spending some time in Iran, Singh went to Paris, leaving behind his colleague Amba Prasad to continue the work in Iran. Amba Prasad was killed in 1917 in Shiraz fighting alongside Iranian nationalists against the British army.
In Paris, Singh built a network of solidarity with people who were struggling for India's liberation in different parts of Europe. He also founded in this period the Indian Revolutionary Association (Bharatiya Krantikari Sangh). All through his political journey, he continued to shift base from country to country, building networks of alliances. From Paris, he went to Switzerland, where he became a close participant in the activities of a group of exiles from Turkey, Finland, Arab, Russia, Ireland, Poland and Iran. This was where he also met communist stalwarts like Lenin and Trotsky as well as the fascist leader Mussolini.
In 1913, Singh moved to Germany, but with the First World War hovering on the horizon, he headed to Brazil. There, he developed close links with the Hindustani Gadar Party and its leading members like Bhai Rattan Singh, Teja Singh 'Swatantra' and Baba Bhagat Singh Bilga. In 1932, he returned to Europe, where, as he mentions in his autobiography, he met Subhash Chandra Bose.
They tried for a while to get Germany to support the cause of the Indian nationalists, but then gave up after realising Hilter's real intentions. While in Italy, one of Singh's most significant achievements was the founding of the Azad Hind Fauj. He even tried to enlist Indian soldiers in the British army who were arrested by the Italian government.
Ajit Singh's relation with Radio and Plays
He re-entered the borders of Europe in 1932, which was in the clutches of fascism that had eloped with the world's finance capital while it's society failed to anticipate the upcoming loss of freedom of expression. Till then, Singh garnered numerous chances to indirectly reach Indian masses through radio talks which helped him to transmit his code phrases to the people in America and in India. In Italy, he worked closely with Italian revolutionaries.
In Naples, his radio speeches and dramas helped in mobilising the soldiers for Azad Hind Fauj. These speeches were heard by Indian soldiers in Africa. Some Indian soldiers approached the Germans and requested them to take them over to Europe for the purpose of forming Azad Hind Fauj. 
During radio talks, Ajit Singh did not miss to hit hard on imperialism and its nearest by-product fascism, but this did not last long. Following Italy's defeat, Singh was arrested by the allied forces in May 1945. He was incarcerated in various jails across Italy and Germany till December the following year. Such a long period of incarceration affected his health. Meanwhile, India was on the threshold of becoming independent. As the news of Singh's failing health reached India, his colleagues mounted pressure on Nehru to demand his release.
The efforts were successful. Singh reached London in 1946 and from there returned to Karachi. Upon his return after more than three decades, he was received by applauding crowds. The increasing communal violence on the eve of partition, however, left Singh heartbroken. With his health continuing to deteriorate, Singh was taken to the hill station of Dalhousie, where he breathed his last on August 15, 1947, the day India gained independence.
In his last testament, Singh wrote:
"Our poor India is unfortunate to get Balkanised. People living together for centuries were coming closer and closer to each other and had jointly contributed to the culture, civilisation and national thought. But ambitious politicians hankering after personal power, under the patronage of foreign rulers, through conspiracy, abuse of religious fanaticism and ignorance of masses, have been busy in doing the greatest disservice to the future generations. The seeds of disunion, sowed by the foreign rulers, have brought forth the tree which is now bearing its calamitous fruit in the shape of vivisection of the motherland. Solid foundations of future troubles have been thus laid down."
Sardar Ajit Singh's efforts had a vision of defeating imperialism keeping our people intact in a bond of commonality irrespective of identity which later was inherited by his nephew Bhagat Singh. The testaments of the great leader shall remain relevant till seeds of division, discrimination coated with capitalism and imperialism are not defeated.
The author is a freelance reporter working on subaltern Bihar.
Get the latest reports & analysis with people's perspective on Protests, movements & deep analytical videos, discussions of the current affairs in your Telegram app. Subscribe to NewsClick's Telegram channel & get Real-Time updates on stories, as they get published on our website.
Subscribe Newsclick On Telegram