Shantavva a Dalit Woman Set Ablaze in Karnataka
Shantavva Harijan, a Dalit woman from Shingatalooru village in Gadag district, was set ablaze on 14 January 2018.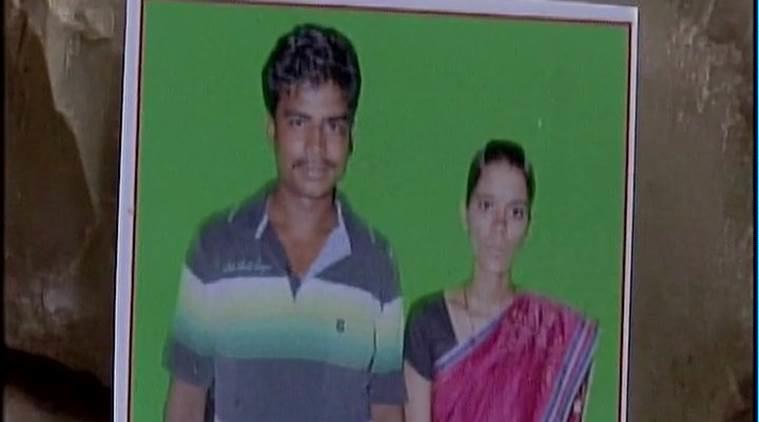 Shantavva Harijan, a Dalit woman from Shingatalooru village in Gadag district, was set ablaze on 14 January 2018. She succumbed to the burns on the same night. This writer spoke to Basvaraj Sulibhavi, a well known Kannada poet, activist, and publisher, about Shantavva's murder and the protests that followed. Sulibhavi has been actively following the developments in the case.
Over the telephonic interview, Sulibhavi gave a brief outline of the incident:
Shantavva belonged to a family of Devdasis. She was married 5 years ago. She had been in a relationship with Prakash from before her marriage. Prakash, in fact, had gone to her marital village and brought her back to her natal village. As he was also married, his family was pressuring him to end his relationship with Shantavva, but they were not successful in their attempts.
In the meanwhile Shantavva got pregnant. When Praksh's family learnt about it, they were furious and became even more determined to end the relationship. They warned both of them to end the relationship. Following the clashes between Prakash and Shantavva's families, she asked Prakash's family for financial support and security for her future. Both the families concluded that the relationship needed to be terminated.
A couple of days later, Prakash's family invited her home from work. Not only was she verbally abused, she was also physically assaulted by him and his family. As a result, she fell unconscious; Prakash's family decided to set her ablaze. At this point, Shantavva's mother tried to intervene and stop them, but Prakash and Shantavva's own family members threatened to burn her too. The mother, being scared, couldn't do anything as Prakash's family set her on fire.
Shantavva's brothers took her to a hospital in Mundargi. She was admitted but, succumbing to her injuries, she died the same night.
On 15 January 2018, "The Forum Against the Murder of Gauri Lankesh, Kalburgi, Pansare and Dabholkar" organised a black ribbon in Gadag district to protest against the murder.
According to Sulibhavi:
This is not the first protest. The police had filed an FIR stating that it was a suicide. The FIR stated that Shantavva had visited her lover Prakash and got into a tiff with him, which had resulted in her suicide. The Police also produced a letter bearing her signature which, stated that she is committing suicide. They'd made her sign the letter when she was in the hospital. This is illegal. We protested against this, and filed a second FIR contending that she was murdered by Prakash and his family.
According to The Scheduled Castes and Scheduled Tribes (Prevention of Atrocity) Act, the District Collector (DC) is expected to visit the victim's family within 24 hours. In this case, the DC did not visit the family for four days.
We had organised a press meet demanding that the case be handed over to the Corps and Detectives (COD) Department of the Karnataka Police, because we do not trust the Karnataka Police anymore. That is what yesterday's protest was about.
Sulibhavi also informed this writer about a call for protest, that has been sent out by various minority rights and progressive organisations, against Shri Rama Sene's violence in Karnataka and Shantavva's murder. The protest is scheduled for 20 January 2018 in Gadag.
Get the latest reports & analysis with people's perspective on Protests, movements & deep analytical videos, discussions of the current affairs in your Telegram app. Subscribe to NewsClick's Telegram channel & get Real-Time updates on stories, as they get published on our website.
Subscribe Newsclick On Telegram