Should Competition Commission Seize Online Discounts?
Amazon and Flipkart are just two in the long list of e-commerce websites selling everything and anything under the sun and offering discounts to attract consumers.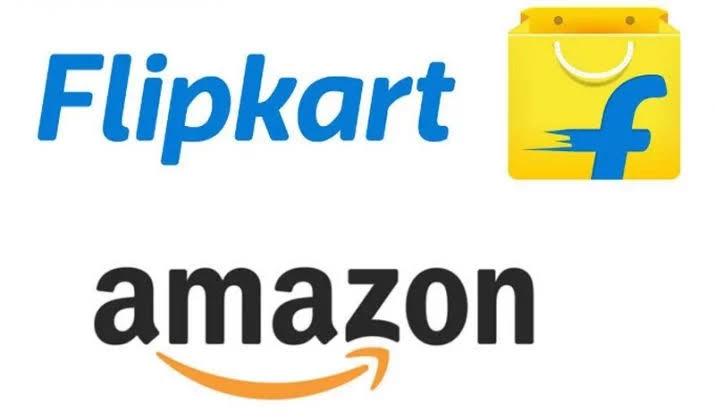 With Diwali festival over, the mega discounts being offered on e-commerce website and technological platforms are also gone. 
Amazon promoted Great Indian Festival. It is supposed to have sold enough Diwali string lights to light up Mount Everest top to bottom. Walmart-owned Flipkart has sold 1 in 2 TVs, 1 in 3 washing machines, 1 in 5 refrigerators and 1 in 5 ACs in India during the discount season. 
Compared to last year, sales and market share have increased. Amazon and Flipkart are just two in the long list of e-commerce websites selling everything and anything under the sun and offering discounts to attract consumers. 
It was no surprise, therefore, that Confederation of All India Traders (CAIT) approached the Competition Commission of India (CCI) against the e-commerce giants by making a representation. The small handset retailers protested against rampant online discounts. The Union commerce minister assured action to pacify the retailers. It is also reported that the Centre is considering tweaking Competition Law and tune it with the new-age digital economy. 
However, so far, the CCI has endeavored to reject complaints against e-commerce website or aggregators at the threshold. It has opined that low prices or discounts are a part of market strategy, and since none of entities has achieved a position of dominance on account of its market share, no interference is required under Competition Law.
In a complaint against Snapdeal (2014), offline and online markets are considered to be the same. Since other e-commerce competitors were also offering discounts and deals, Snapdeal was held not to be a dominant player.
While considering a complaint against Flipkart (2014) relating to the sale of book Half Girlfriend by Chetan Bhagat, the CCI held that none of the e-commerce platforms were individually dominant in the overall distribution market or for the online segment. 
A complaint filed against online platforms like Magicbricks, 99 acres, Housing.com and others (2016) was dismissed by holding large number of players were operating for 'services of real estate brokers/agents in India', both through online and offline channels. The same posed competitive restraint on each other. No specific player could act independently of the market forces and affect the consumers or other players in its favour. 
In various orders in complaints against Ola and Uber alleging anti-competitive practice and abuse of dominant position in Bangalore (2015) and in Hyderabad, Kolkata, Chennai and Mumbai (2017), CCI took the view that low prices cannot be a result of private equity funds. Access to such funds was not inequitable and market for financing was competitive. The high market share was a result of penetrative pricing strategy. 
However, the recent Supreme Court judgment (2019) in a complaint against Uber in Delhi rejects CCI's narrow interpretation for determining "dominant position" for initiating enquiry.
The Court noted that it had been alleged that Uber was losing Rs 204 per trip. It did not make any economic sense other than Uber's intent to eliminate competition in the market. The Court did not consider what was the market share of Uber. It held that if an entity was in a position of strength to affect its competitors in its favour or the relevant market in its favour, it would be "dominant." Further, sale of services at a price which is below cost, would be "abuse of dominant position". The Director General of CCI was directed to conduct an investigation into the allegations.
In India, the e-commerce websites continue offering discounts through cash burn, thanks to angel investors. Such luxury or investment is not readily available to offline stores. After having created a disruption in the market, by usurping the customers on the basis of discounts, the websites/technological applications start reducing the abnormal discounts they initially offer. In the process, the loss and damage caused to the offline stores is huge and irreparable since many of them are forced out of the business. The end result may not serve the consumer interests, no matter the lure of discounts in the short term.
The CCI needs to take a fresh approach. Merely because none of the e-commerce websites or technology platforms have a majority market share need not be the reason to restrict the role of CCI. CCI needs to be consider whether the discounts by an e-commerce website are: (a) a direct result of advanced technology/business model; (b) being offered on the strength of the cash flow from the investors; and (c) for a particular period only to gain a foothold in the market and what would be the ultimate impact on the discounts being offered to the traditional sellers. 
Amit Gupta is a lawyer based in Delhi and can be reached at [email protected]; Vidhi Goel is an advocate based in Delhi. 
Get the latest reports & analysis with people's perspective on Protests, movements & deep analytical videos, discussions of the current affairs in your Telegram app. Subscribe to NewsClick's Telegram channel & get Real-Time updates on stories, as they get published on our website.
Subscribe Newsclick On Telegram