Is the 'Use-and-Throw Labour' the New Growth Model for the Indian IT Industry?
IT companies are retrenching experienced professionals to hire 'cheaper' freshers, which according to many is a disturbing trend.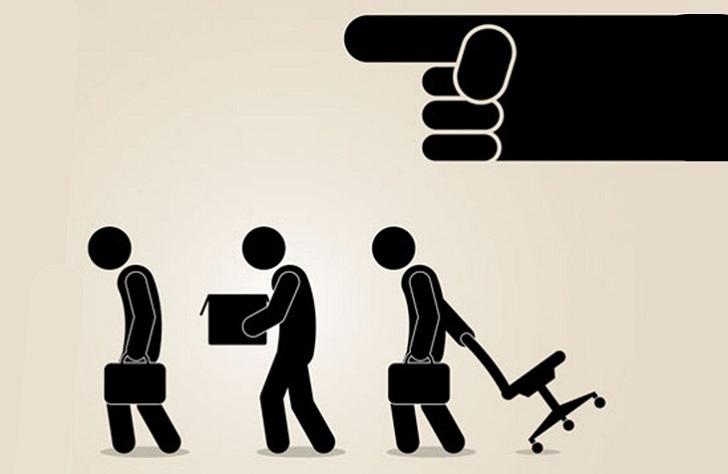 Over the past week, Verizon retrenched over 1,000 employees in Hyderabad and Chennai, and more than 5,000 people have been retrenched by IT firms in Karnataka over the past couple of months. At present, there are around 20 petitions that have been filed with the Labour Commissioner in Hyderabad over Verizon's recent retrenchment spree. The Forum for IT Professionals expects that 20 to 30 more petitions will be filed in the next two days leading up to the conciliation hearing before the Labour Commission on December 21. 15 to 20 petitions are also expected to be filed before the Labour Commission in Chennai by December 20. Verizon has termed the retrenchments as 'role rationalization', in a bid to say that the profitability of the company would be at risk if not for the retrenchment. However, the process which was followed can be termed 'mafia tactics'. Employees had been intimidated into resigning while security guards were deployed on every floor of the building in the name of 'retrenchment'. According to Kiran Chandra, the founding member of Forum for IT Professionals, one of the employees was pregnant at the time she was retrenched by Verizon.
Chandra dismissed Verizon's stand that stated that the retrenchment was the result of technological changes which rendered engineers with outdated skills (such as COBOL) obsolete. Instead of retraining the existing employees, the company resorted to forcefully retrenching them.
The Forum for IT Professionals demands that NASSCOM come out with a "white paper which shows how many companies are facing problems" and "what percentage of profits can be due to automation." They have alleged that the 'Separation Agreements' that retrenched employees have been forced to sign contain clauses that are in violation of the Constitution of India. Apart from forcing employees to submit their resignation, the companies have forced retrenched employees to sign Separation Agreements. Separation Agreements are legal documents which dictate terms for both parties to follow following a resignation. In Verizon's Separation Agreement, Clause 6 restricts the retrenched employee from making any statements against the company. Tech Mahindra's Separation Agreement sought to restrict the retrenched employees from seeking any employment with companies associated with or which have been clients of Tech Mahindra for two years. These clauses seek to restrict freedom of speech as well as the freedom of work and profession. According to legal experts, to consider a person a 'worker' under Indian labour law, the test is whether the person has any power regarding the management of the establishment. In this case, the IT employees are workers and the labour legislation of India are applicable to them.
However, the problem is that IT companies are governed by laws which vary from state to state. According to Praveen Chandrahas, the laws in Telangana and Andhra Pradesh are strong and hence in Hyderabad, the Forum for IT Professionals is only "asking that these laws be implemented properly."
Kiran Chandra dismissed the NASSCOM report which had stated that mass retrenchment is the result of 'incompatible', or 'outmoded' skills. He contended that "an IT employee with 12 years of experience will constantly be upgrading his skills." He also mentioned that the fact that companies like Verizon have been experiencing profits shows that the retrenchments cannot be due to corporate restructuring. This becomes even clearer as the same jobs of the retrenched employees can be found listed by Verizon and other companies that have carried out mass retrenchments like Tech Mahindra on websites like Naukri and TimesJobs. This is a disturbing trend where IT companies will retrench experienced professionals to hire 'cheaper' freshers in their stead.
Get the latest reports & analysis with people's perspective on Protests, movements & deep analytical videos, discussions of the current affairs in your Telegram app. Subscribe to NewsClick's Telegram channel & get Real-Time updates on stories, as they get published on our website.
Subscribe Newsclick On Telegram