WB: Contract Workers Plan to Forge a Strong Movement, Demonstration on February 7
A major portion of the workforce consists of temporary workers; they are concerned that the new labour codes are against their interests.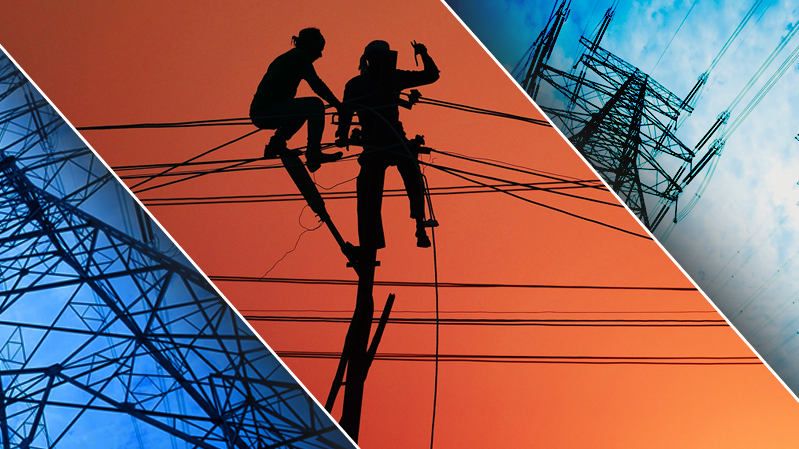 Image Courtesy: Representational
Bela Patra, 54, is a contract employee with State Electricity Board (SEB). She gets a monthly remuneration of Rs 10,000. She has to work 26 days a month and is given a wage on a no- work-no-pay basis.
"What can we do with such a meagre income? Many of us cannot provide medical treatment for our family members, nor can we spend any for our children's education. The threat of sacking always looms over our heads. Even if a contractor does any irregularity and is sacked from his position, then as contract employees, we face termination," Patra said.
"There is no creche to look after the infants of working women and latrine and bathrooms for women for the contract employees. A five-member household cannot run on Rs 10000; our wage cannot suffice for taking two square meals."
In the case of SEB, the electricity bill has been brought in whereby smart meters are being arranged, which will take over the works of the meter readers, and meter readers will be in a jobless condition.
"We are not against smart meters, but that should be done only after guaranteeing safeguards to the employment of the meter readers. Many of us are in our late 40s and 50s. Where will we get employment at this age?" Patra said.
The whole system in SEB is staffed with contractual workers, including security, operations, gardening, kiosk billion, etc. There are around 20,000 permanent employees compared to 40,000 contractual ones.
During the COVID period, when there was no staff available, the contract workers worked overtime, risking their lives to maintain the electricity network of the state. As per Poorna Chandra Mondal, a 43-year-old contract employee with Calcutta university, the snatching away of the right to unionise under the CITU flag has meant sanguine salaries for them.
During COVID, though the university paid wages to its 130 contractual employees, the contractor Arun Basu did not transfer those wages to the employees.
"Against this, under the guidance of state CITU leadership, we organised an extensive movement by gheraoing top university officials, including the Registrar ad Vice-chancellor.
We also took legal recourse by filing a petition in Kolkata High Court. Ultimately, following the court's order, 70% of our dues have been cleared. The said contractor has already earned the wrath of the state PF commissioner, and a hefty fine has been imposed on him for clearing our PF dues," Mondal said.
Mondal also praised top CITU (Centre of Indian Trade Unions) leaders like Debanjan Chakraborty, the President of the West Bengal Contract Workers Federation (WBCWF), for their role during the struggle.
WBCWF has 88 unions under its aegis, with around 88,000 members. More attempts are being made to unionise a sizeable portion of about five to six lakh contract workers of the state. Speaking to NewsClick, Debanjan Chakraborty said, "Wherever in any sector a union grows, the termination of the contractor has not meant termination of contract employees. There is a verdict in the Supreme court for equal pay to equal work. We are also building up a strong movement using that Supreme Court verdict as one of the demands of contract workers in the state.
Furthermore, suppose the PF, ESI, and the gratuity bonus of a contract employee are not paid by the contractor. In that case, the principal employee of the said contract employee is obliged to make payments towards this per contract labour act.
"In the new labour codes, it has been stated that the concept of principal employee will be changed, and the contractor will be the principal employer. In other words, the principal employers are told to shy away from the responsibility towards contract employees. Our movement is also directed against this," he further said. Moreover, the licensing rules are also being revised.
"Earlier, a license was required if 20 or more employees worked under a contractor. It has been increased to 50 employees, which is detrimental to the interest of the contract employees." Debanjan Chakraborty further recalled how in the 1980s, when Prime Minister Indira Gandhi had taken a loan of Rs 6,000 crore from the International Monetary Fund (IMF), the loan conditions included that the government would stop engaging with permanent employees. In the last four decades, the number of permanent workers has decreased, and the country boasts more contract employees.'
In most public utility undertakings, such as the Railways, contract employees exceed permanent ones. In the petroleum and gas industry, it is more than 70%; The figures for coal, steel plant, and chemical industries are at 50% each. This has led to a situation where no industry can function without contract employees. Even if permanent employees strike, the work continues.
"On February 7, we are planning to lay siege to Rani Rashmoni avenue in the form of a big demonstration and will submit a memorandum to the labour minister," Debanjan Chakrabortysaid.
Talking to NewsClick, Soumyajit Rajak of Kolkata Stated Contract Labour Federation elaborated on the demand charter. He said the union has planned to forge a strong movement with specific demands.
The demands include: the termination of the contract of a contractor should not lead to the termination of contract employees, cancellation of new labour codes which are against the interests of contract employees, a minimum monthly wage of Rs 26,000, abolishment of contract work in works of permanent nature, etc. Other demands are related to PF, ESI, gratuity, pensions, leaves, etc.
Get the latest reports & analysis with people's perspective on Protests, movements & deep analytical videos, discussions of the current affairs in your Telegram app. Subscribe to NewsClick's Telegram channel & get Real-Time updates on stories, as they get published on our website.
Subscribe Newsclick On Telegram