20 Years of Gujarat Riots – Displaced Muslim Families Still Living in Temporary Camps
These camps, without basic amenities even after 20 years, have become permanent homes for the violence affected families, who are living in fear of being displaced again.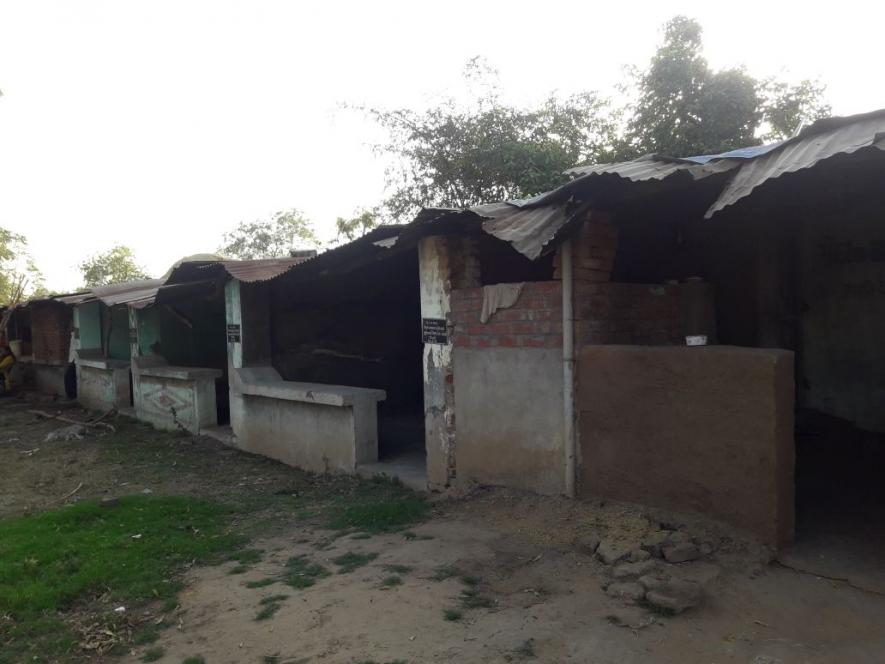 As one approaches Citizen Nagar, an urban slum in Ahmedabad, Gujarat, the stench from the infamous 75-feet high Pirana garbage dumps get stronger. There is no traversable road to Citizen Nagar. An open sewage flows through the slum where the residents continuously breathe in the air filled with smoke from the adjoining chemical factory. Citizen Nagar is home to about 40 Muslim families displaced in the riots of 2002, which have been living here for the past 20 years.
Citizen Nagar, popularly known as Bombay Hotel area, was donated by the Kerala Muslim League Relief Committee then headed by E. Ahmed, MP from Malappuram, who passed away in early February in 2017. Citizen Nagar was set up as a temporary camp but ended being a permanent slum for Muslim families displaced in 2002.
About two lakh people were displaced in the 2002 riots. Majority of them remained displaced for a year until some Islamic relief organisations, along with a few local NGOs, settled 16,087 people in 83 relief colonies across the state.
Currently there are over 3,000 families living in 83 relief colonies across Gujarat – 15 colonies in Ahmedabad, 17 in Anand, 13 in Sabarkantha, 11 in Panchmahal, eight in Mehsana, six in Vadodara, five in Aravalli and four each in Bharuch and Kheda districts. Most of the colonies have been built by four organisations – Jamait-e-Ulema-e-Hind, Gujarat Sarvajanik Relief Committee, Islamic Relief Committee, United Economic Forum along with some small trusts and local NGOs.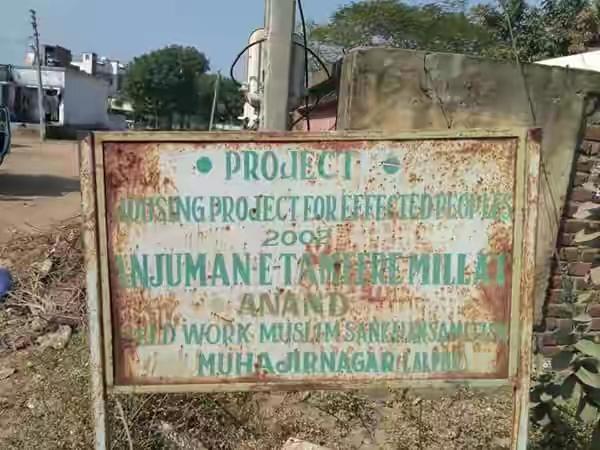 "Most of these colonies have no basic amenities. Fifty-nine colonies don't have accessible internal roads, 53 colonies don't have approach roads, 68 don't have gutter system, 18 colonies don't have street lights and in 62 colonies' inhabitants are yet to have ownership rights despite living there for 20 years," Hozefa Ujjaini, an activist associated with Janvikas, an Ahmedabad-based NGO that works amongst the riot displaced, told NewsClick.
"These colonies are mostly built on the outskirts of the cities and towns. Some colonies don't even have basic amenitie,s like drinking water, anganwadis or primary schools. These colonies were supposed to be temporary shelters for those displaced in riots 20 years ago, but they could never go back due to hostile conditions," he added.
The Gujarat government's much touted 'development model' hasn't reached the slums and ghettos where Muslims displaced in the riots have been living. In areas such as Juhapura, the biggest Muslim ghetto in Ahmedabad, where a large number of the riot-displaced persons found refuge, the water supply pipeline of Ahmedabad Municipal Corporation (AMC) was facilitated only after a PIL was filed in the matter in 2016. The AMC pipeline earlier ended in the adjoining Hindu-dominated ward, Jodhpur.
In Madaninagar colony, Ahmedabad, home to over 300 riot-displaced families, built by Jamait-e-Ulema-e-Hind, women used to walk about a kilometre to fetch water from a bore well. The residents of Madanainagar say they got electricity connection a year after they came to live in the relief camp but got water connection only in 2016. For some years, water used to be supplied and managed by representatives of Jamait-e-Ulema-e-Hind in lieu Rs 150 per family.  But women still had to fetch water from the tankers.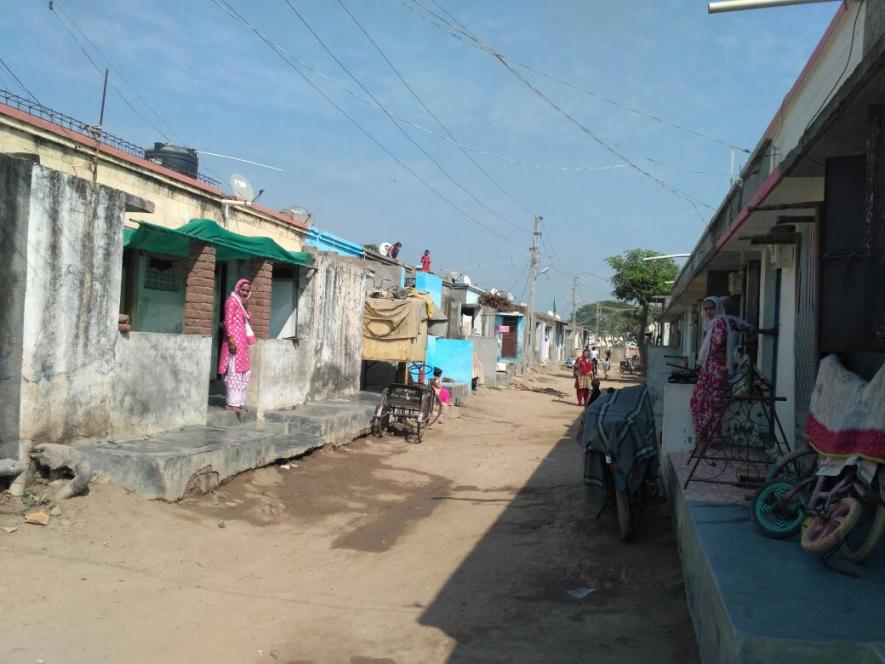 Many representations have been made to the Gujarat government apprising the chief minister about the condition of these relief colonies. According to data from Janvikas NGO, five applications have been written to the CM of Gujarat and more than 15 memoranda were sent between 2015 and 2017.
In 2016, Kalim Siddique, an Ahmedabad-based minority rights activist, filed an RTI (Right to Information) application inquiring into the number of primary health centres in the 10-kilometre radius of Citizen Nagar. AMC responded by listing all private clinics in the area, including the clinic of one SR Fakkruddin, a Nurani hakim.
Notably, these relief camps, built on the outskirts of towns and cities across the state, were meant to be temporary shelters but ended up being permanent homes of those displaced in the riots. Many didn't return to their old areas because of economic crisis and fear of volatile conditions. Despite living in these colonies since 2002, only a few have been able to transfer the housing title in their names. This has raised the fear of being displaced for a second time.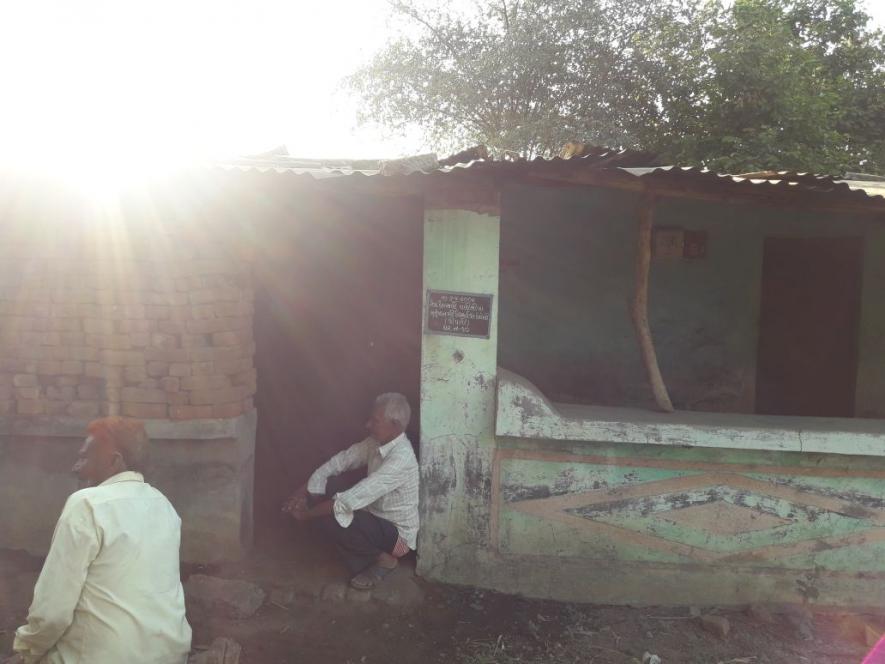 Nadeembhai Saiyyed, 47, used to be a carpenter whose house and carpentry shop in Naroda Patiya were burnt down in the riots. In 2003, Saiyyed, along with his family of five, came to live in Citizen Nagar. Over the course of 20 years, his family has expanded but they still live in the one room set-up in the slum.
"Some of the riot-displaced victims had managed to collectively buy a piece of land from a private owner to establish a relief colony. However, most of the victims have either lost the legal documents in the frenzy of 2002 or proper documents were never handed over to them. In relief camps in Himmatnagar and Anand, the residents are now being threatened to vacate as the land concerned is very valuable now. They are now on the verge of being displaced once again," says Hozefa Ujjaini.
On March 16, 2002, Rahimbhai, along with his family of seven, took refuge in a relief colony in Tankaria in Bharuch. The rehabilitation colony was established by an NGO, Islamic Relief Committee (IRC), and is home to eight families affected in the riots, who migrated from various areas in Vadodara, Kheda and Ahmedabad.
 Twenty years later, the 12 feet by 20-feet room has become Rahimbhai's permanent home.
"I used to drive a private bus and own a meat shop. We fled from Makdarpura, Vadodara, where we had a house. A representative of IRC brought us here at Tankaria. We paid about Rs 2,000 for an electricity metre in 2002 from whatever money we could take with us while fleeing. But we got electricity connection only in 2005," says Rahimbhai who has been struggling to get ownership rights of the house he has been living in since 2002.
"My house was burnt and my meat shop has now been taken over by someone else," says Rahimbhai, who now sells imitation jewellery to earn a living.
Get the latest reports & analysis with people's perspective on Protests, movements & deep analytical videos, discussions of the current affairs in your Telegram app. Subscribe to NewsClick's Telegram channel & get Real-Time updates on stories, as they get published on our website.
Subscribe Newsclick On Telegram