6 of 8 Foreign Funds That Invested in Adani Group Shut
SEBI faces a challenge in determining the ultimate beneficiaries of these six overseas public market funds.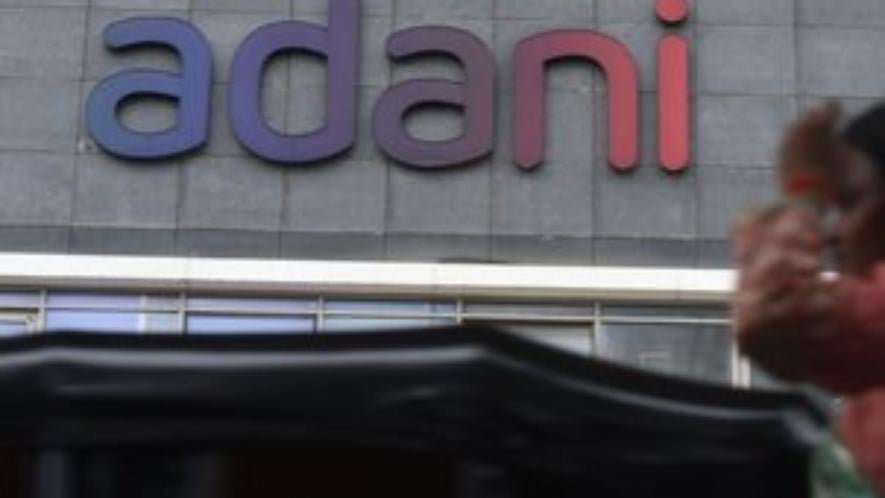 The Securities and Exchange Board of India (SEBI) faces a challenge in determining the ultimate beneficiaries of six of the eight Bermuda and Mauritius-based public market funds that were allegedly used to buy shares of the Adani Group's listed companies by people with close ties to the conglomerate.
The Mint newspaper accessed the regulatory filings in these countries to find that the six funds have been shut.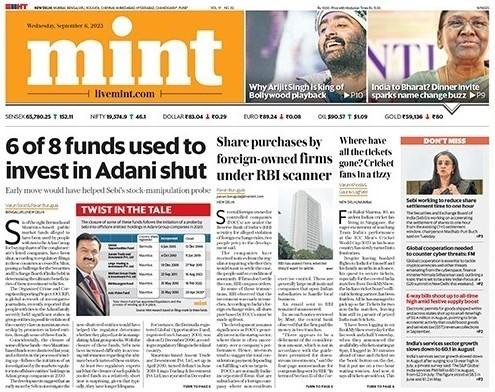 The Organised Crime and Corruption Reporting Project (OCCRP), a global network of investigative journalists, reported on August 31 that "hundreds of millions of dollars were invested in publicly traded Adani stock through opaque investment funds based in the island nation of Mauritius".
"In, at least, two cases—representing Adani stock holdings that at one point reached $430 million—the mysterious investors turn out to have widely reported ties to the group's majority shareholders", as per the OCCRP report, in possible violation of the country's law on maximum ownership by promoters in listed entities
"The two men, Nasser Ali Shaban Ahli and Chang Chung-Ling, have longtime business ties to the family and have also served as directors and shareholders in Adani Group companies and companies associated with one of the family's senior members, Vinod Adani," the report alleged.
Coincidentally, two Mauritius-based funds were shut in 2022 and a third is in the process of shutting down following a SEBI investigation into holdings in the Adani Group companies in 2020.
As per the Mint report, "The developments suggest that an early move by SEBI to investigate the now-shuttered entities would have helped the regulator determine whether they played a role in manipulating Adani group stocks."
However, Sebi now faces a challenge in accessing information regarding the ultimate beneficiaries of these entities.
At least, two regulatory experts told Mint that the closure of such publicly pooled funds in a relatively short time is surprising given that they typically have longer lifespans.
For example, the Bermuda-registered Global Opportunities Fund, registered on January 6, 2005, was shut on December 12, 2006, according to regulatory filings in the island country.
Mauritius-based Assent Trade and Investment Pvt Ltd, set up in April 2010, was defunct in June 2019. Lingo Trading & Investment Pvt Ltd, incorporated in December 2009, shut down in March 2015. Mid East Ocean Trade & Investment Pvt Ltd was set up in September 2011 and shut down in August last year, the newspaper reported.
EM Resurgent Fund, set up in May 2010, shut down in February last year. Asia Vision Fund, established in May 2010, appointed liquidators on April 20, 2020, and is in the process of winding up, according to filings reviewed by Mint.
A seventh fund, Emerging India Focus Funds, set up on May 19, 2008, is active. Mint couldn't ascertain the details about Gulf Asia Trade and Investment, registered out of the UAE.
"There shouldn't be a problem if the fund was wound up less than two years ago, but information regarding the ones that were liquidated before would be difficult to obtain (for SEBI)," an executive at a Big Four consulting firm told Mint.
Most overseas regulators maintain records of funds for only a limited period of time, the executive added.
Funds registered out of countries like Mauritius must share scant financials with the regulator and use a so-called 'feeder fund' structure.
"The problem is when a fund which is registered in countries like Mauritius is shut down, typically, its feeder funds that could be registered in financial tax havens like Cayman Islands or Luxembourg are also deregistered," the executive said.
A Mumbai-based lawyer with foreign investors as clients said, "Very few public market funds are close-ended that come with specific fund tenure. If such tenure elapses, then the fund may wind up."
According to experts, a fund is closed when it is bankrupt or acquired and the new owner transfers the fund's assets or when the investors decide to close it.
Neither the Adani Group nor SEBI answered questions asked by Mint.
Current and former executives of 360 One Asset Management (Mauritius) Ltd, earlier known as IIFL Asset Management (Mauritius) Ltd, served as a director at Emerging India Focus Funds, Asia Vision Fund and EM Resurgent Fund, as per the newspaper.
"360 ONE Asset Management (Mauritius) Ltd, a wholly owned subsidiary of 360 ONE WAM Ltd, was the investment manager for Emerging India Focus Funds, EM Resurgent Fund (now closed) and Asia Vision Fund (till 2018)," a spokesperson for the company said. "At no point was 360 ONE the beneficiary owner of any of these funds."
A 2014 Department of Revenue Intelligence investigation found that some UAE-based Adani entities over-invoiced power equipment imported from China and used the proceeds to invest in funds, according to Mint.
The Financial Times reported that one such entity, Electrogen Dubai, invested $100 million in Assent Trade and Investment, which used the Asia Vision Fund to invest in stocks.
Exclusive documents obtained by OCCRP, including files from multiple tax havens, bank records and internal Adani Group emails, showed that Ahli and Chang "spent years buying and selling Adani stock through offshore structures that obscured their involvement—and made considerable profits in the process".
"They also show that the management company in charge of their investment paid a Vinod Adani company to advise them in their investment," the report alleged.
"The question of whether this arrangement is a violation of the law rests on whether Ahli and Chang should be considered to be acting on behalf of Adani 'promoters', a term used in India to refer to the majority owners of a business holding and its affiliated parties. If so, their stake in the Adani Group would mean that insiders altogether owned more than the 75% allowed by law," OCCRP said.
Get the latest reports & analysis with people's perspective on Protests, movements & deep analytical videos, discussions of the current affairs in your Telegram app. Subscribe to NewsClick's Telegram channel & get Real-Time updates on stories, as they get published on our website.
Subscribe Newsclick On Telegram