FIFA Starts Financial Support for Member Associations; Norwich City Defends Furloughing of staff and More (Football Round-up)
Short Passes (Football News Round-up): FIFA starts financial support for member associations | Norwich City defends furloughing of staff | Premier League to come up with strategies to end the season, says report | Barca to launch fictional series about La Masia | Serie A clubs to donate coronavirus test kits, suggests report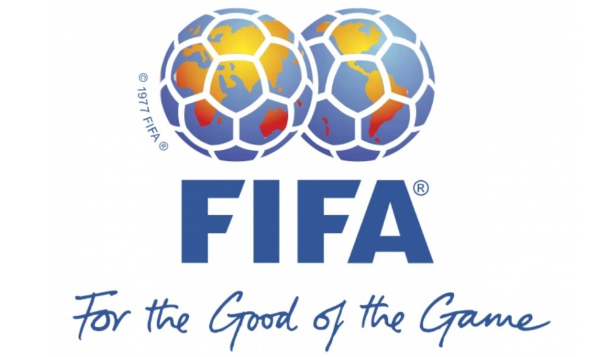 All of FIFA's 211 member football associations are going to get $500,000 for the year 2019 and 2020 (Pic: FIFA)
FIFA is planning to release operational funds for 2019 and 2020 that will sum upto $150 million to its member associations as a part of the relief plan to help negate the economic impact of coronavirus, the global soccer body said.
All of FIFA's 211 member associations are going to get $500,000 for the year 2019 and 2020, it added.
Clubs have struggled to cope with the loss of revenue as football, along with other sports has come to a halt.
Also Read | The Price of Power: Modesty, Decadence And Inevitability
"The pandemic has caused unprecedented challenges for the entire football community and, as the world governing body, it is FIFA's duty to be there and support the ones that are facing acute needs," FIFA President Gianni Infantino said. This starts by providing immediate financial assistance to our member associations, many of which are experiencing severe financial distress.
"This is the first step of a far-reaching financial relief plan we are developing to respond to the emergency across the whole football community."
FIFA also said it is also going to release the second instalment of operational costs for 2020, which was due for July
Norwich City Defends Furloughing
Norwich City said they will not take back their decision to furlough non-playing staff due to the Covid-19 pandemic. The club also believes it is the right move for the "business".
 Also Read | Coe Suggests Strict Action On Doping In Quarantine, NADA Has Zero Samples In April
Football in England was suspended on March 13, and some Premier League clubs initially moved to furlough non-playing staff so that the government scheme would come into play that would pay a part of the staff's wages.
"We won't change just to be seen as changing for a little public perception" Stuart Webber, sporting director at Norwich, told British media on Saturday. "We stick to our beliefs and believe we've done it for the right reasons for our business. That's what people forget - it's a business.
"Lots of businesses have lots of staff earning lots of money, who aren't getting anywhere near the public attention that football clubs are getting."
Norwich were sitting at the bottom of the standings before football was suspended.
Premier League End of Season Plan
The Premier League is planning to resume the season on June 8, however, it will be behind closed doors, and would end on July 27, according to The Times. Football chiefs, along with other sports bodies, have initiated talks with the British government about when they can resume the play. The Premier League had 92 games left when Liverpool was an inch away from their first-ever EPL title.
The report also goes on to say Premier League bosses have also shared their idea of 'Project Restart' with the shareholders.
The matches are going to be played behind closed doors, however,  a maximum of 400 people could be permitted, including media only after they have tested negative for coronavirus, at selected stadiums to limit stretching the limited medical source available.
August 22 was also chosen as the date for the start of the 2020/21 campaign. 
Barca to Launch Fictional Series on La Masia
Barcelona's players are under lockdown due to the COVID-19 pandemic but the club is finding creative ways to remain undeterred and plans to make a television series about their famous young club La Masia.
Also Read | Liverpool Mayor Calls for Inquiry Into Atletico Madrid Clash Amid Coronavirus Concerns
The new project, written by screenwriter Albert Espinosa, is going to be completely fictional and would revolve around youngsters living at La Masia who hope to follow the likes of Andres Iniesta, Xavi and Lionel Messi in becoming first team stars.
"The goal of the series is not to recreate real life situations or people at La Masia but rather to take inspiration to create authentic fictional stories," said a Barca statement.
Filming is going to start in the location by the end of the year.
Serie A Clubs to Donate Coronavirus Test Kits
Clubs in Serie A are going to donate five COVID-19 test kits for every  kit they use when training starts before the season starts, a report in the Corriere dello Sport newspaper said.
The report also goes on to say that the suggestion was part of a proposal that was made by Italian Football Federation (FIGC) and was sent to the government, which is going to have the final say.
Francesco Vaia, of the Lazzaro Spallanzani National Institute for Infectious Diseases, said the re-opening of the country, which also includes football, is going to be a part of "common sense and science which should go hand-in-hand".
"We don't have to stop everything if a player tests positive," Vaia said. "The answer is to treat football in the same way as the healthcare workers. If I find a healthcare worker who tests positive, I don't suspend everyone from work. We put those who came into contact with him under observation with blood tests and swabs.
Get the latest reports & analysis with people's perspective on Protests, movements & deep analytical videos, discussions of the current affairs in your Telegram app. Subscribe to NewsClick's Telegram channel & get Real-Time updates on stories, as they get published on our website.
Subscribe Newsclick On Telegram