FIH, Hockey India Set to Gloss Over Cracks With Another Desi World Cup Spectacle
India is set to spend crores to host another FIH Men's Hockey World Cup even as the game struggles in traditional pockets across the country. The International Hockey Federation, on its part, seems reluctant to look beyond cash-rich markets despite bold claims about expansion.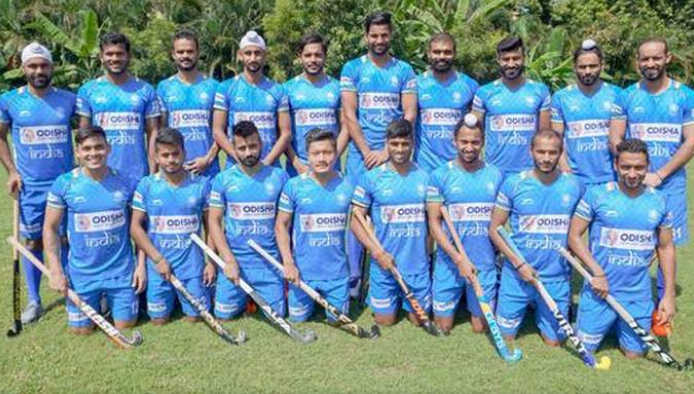 At the hockey Olympic qualifiers played in Odisha earlier this month, 12 of the 18 members of the Indian squad were from Punjab. Traditional hotbeds of the game — Coorg, Odisha, Mumbai and TN — have almost stopped producing talent for the national side.
In a half empty pressroom in Odisha last year, Mike Joyce, Executive Director of the International Hockey Federation's (FIH's) Hockey Foundation project was asked questions about how the game hopes to expand its horizons. "The game we love, is played in 136 countries worldwide," he said, "Over 30 million are consuming it, and more than a 100 play international competition." He sounded a bit like a pharma salesman hoping to disguise the side effects of a drug by listing out its ingredients. 
The FIH Men's World Cup semifinals were scheduled to start an hour after Joyce's press conference. In a spiralling conversation, questions were raised about the decision on who hosts the next World Cup. For the men and the women. At that time India had placed a bid for the women's edition and Joyce — although not the man in position to answer these questions — opined that they would probably get it. 
Later in the day, it was the turn of Tayyab Ikram, CEO of Asian Hockey Federation. In another press conference about hockey's expansion and the scheduling for the next World Cup he offered his opinions for success. "The success of this tournament proves that there is a consumer base for hockey here and the women's game could do well too," he had said.
Ten months after that press conference, India withdrew its bid to host the women's edition and instead submitted one for the men's tournament. Last week they won that bid. Which means for the third time in four editions — or the third time in 13 years — India will host the FIH Men's Hockey World Cup.
Video | India Scrape a Point vs Afghanistan: FIFA World Cup Qualifier Review With Renedy Singh
There is obvious cause for joy here. Fans we had spoken to during the course of the last edition were elated that such a premier event was taking place in a Tier Two city like Bhubaneswar. While the venue hasn't been finalised yet, there is little doubt it will take place at another Tier Two city in 2023 — cities with the best existing facilities and experience of hosting an event are Bhubaneswar, Raipur and Lucknow. Unequivocally, they supported the event. In Bhubaneswar last year, every India game was a sellout, and the final between Belgium and the Netherlands were close to one too. There is no doubt that a World Cup in India will be well attended, hugely successful and look vibrant enough for television.
But let us have a different conversation. What about that expansion? Is no one else interested in hockey's premier event? What about using the funds India allocates for the World Cup to help further development in the country itself? These questions will undoubtedly invite ridicule from Indian fans for whom India Shining is not a slogan but a life motto. There are obvious logistical hurdles that have to be overcome to expand infrastructure in the country, but can Hockey India say they are in such good health that such questions are not worth asking?
To be honest, Hockey India needs hockey in India more than the FIH needs Hockey India. While hosting international events is a great way to gain airtime for the game in India, it is also, in retrospect, a great way to paper over cracks that may have surfaced at home. 
India's hockey playing population is limited to a few flourishing states. The team that took part in the FIH Men's Hockey World Cup in Bhubaneswar consisted of nine players from the same state — Punjab. At the Olympic qualifiers played in Odisha earlier this month, 12 of the 18 members of the squad were from Punjab. See where we are going? 
We aren't criticising Punjab, no. But surely one can see that the catchment area is rapidly reducing. Odisha, despite being hailed as a cradle for Indian hockey, has produced just two players for the national side in the past decade. Coorg, once the powerhouse of Indian hockey has not capped a player since 2012, when SK Uthappa made the Olympic squad. States like West Bengal and Tamil Nadu, once filled with Olympic medallists across generations, have no international surfaces of worth anymore. 
Also Read | Kalin Bennett Becomes First Player With Autism to Play Division 1 Basketball in NCAA
While there is more regularity in scheduling the national championships every year, a quick glance at the results confirms the obvious. Availability of resources contributes to better performances. Kerala may not traditionally have a hockey base, but one of the most naturally charismatic players to wear India colours is from the state. Surely, it is worthwhile to channel him to help the sport in the state? A lack of infrastructure, though, means that Hockey Kerala regularly suffers in the B Division of the National Championships. 
It is great that India get to host another Hockey World Cup. It is also great that they have a title sponsor in Odisha Tourism who will gladly subsidise the event if held on their shores. There is no doubt other state governments will eagerly help produce it too. But surely it is in everyone's best interest to instead use the funds to create better infrastructure for the game in the country? To expand the catchment area by providing surfaces and facilities everywhere... 
But criticising Hockey India for submitting a bid to host a global event would be unjust. They are within their rights to do so, even if the myopia is evident. The real focus has to be on the FIH, whose decision to award India the World Cup for the second time in succession brings the health of the global game in sharp focus. 
In the release the FIH sent announcing India as hosts, their CEO Thierry Weil is quoted as saying, "Since the primary mission of FIH is to grow the sport worldwide — which of course requires to make investments —  the income-generation potential of each bid has played an important role in the decision." 
There is no doubt that other federations struggle to find title sponsors for hockey events with the ease that India do, but surely the purpose of the international federation is to help mitigate that? Reports suggest the IOC gives the FIH $15 million over a four year period to help grow the sport worldwide. Even accounting for the Hockey Foundation Project and dispersing of funds to national federations surely some can be invested into the sport's premier event, without needing to completely rely on a country's financial potential to bail it out.
It may seem like a scary idea, but taking the sport to a nation with a small but energetic fan base rather than a tried and tested market may be a better approach to expansion. If there is one thing the Rugby World Cup has proved it is how even nations without a traditional history of a sport can eagerly lap up an event marketed properly. This, of course, means encouraging smaller nations to propose bids. For the men's edition, only Belgium and Malaysia found it worth their while to challenge India's bid this time. 
Also Read | India vs Bangladesh in Delhi Smog: Indian Cricket Team and BCCI Smokescreen Pollution
Part of the advertising campaign has been about doing it together. Instead of the FIH asking for bids and 'income generation potential' they must give countries a long term benefits agenda. It will be contrary to the way every other sport does it, but it is important for hockey. 
If that seems far fetched then consolidate the existing bases. But even there, expand. Belgium are the defending champions of the World Cup. In the space of a decade this is a country that has gone from being debutants at the Olympics to world champions. They have perhaps the most talented team in world hockey today. There is no doubt their income generation potential cannot rival India, but surely taking the World Cup there is a show of goodwill towards how hockey development should and can work!
Even in stability there needs to be ambition. As supporters there is no doubt glee that hockey's holy grail is headed back to India, providing those of us with light pockets the opportunity to see world class talent in the country. As a fan of the game, though, it is a bit scary to see this sport and all its member nations, revolving around the sun that is India. It makes the fear all the more real. If India fails, so too does hockey. 
Get the latest reports & analysis with people's perspective on Protests, movements & deep analytical videos, discussions of the current affairs in your Telegram app. Subscribe to NewsClick's Telegram channel & get Real-Time updates on stories, as they get published on our website.
Subscribe Newsclick On Telegram