Honesty Through Quirk: The Marcelo Bielsa Way in Football
Success in professional sport and honesty doesn't seem to go hand in hand, and it is all the more true in football. Then again, we do get to see glimpses of the game in its most idealistic form every now and then, the latest being Leeds United coach Marcelo Bielsa's gesture of sportsmanship in the English Championship match against Aston Villa, even if it meant compromising a Premiership promotion.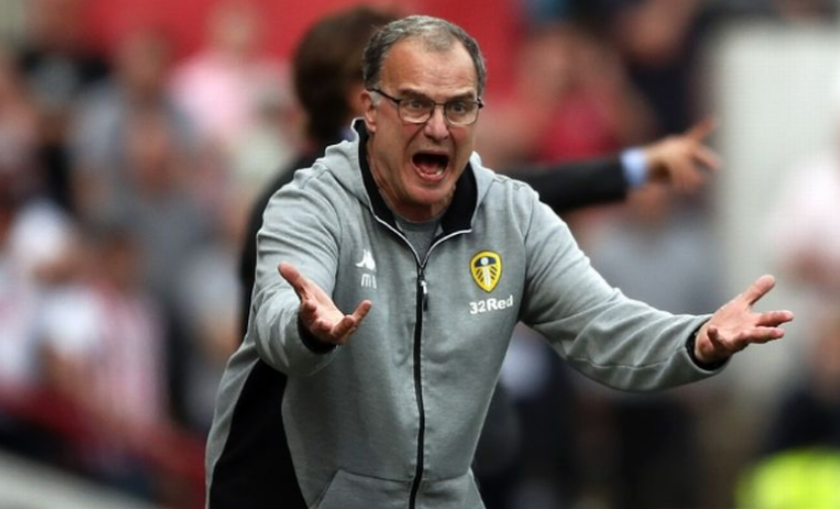 Leeds United coach Marcelo Bielsa instructed his players to concede a goal in their crucial English Championship match against Aston Villa, after they had taken the lead while Villa was a man down following an injury.
There is very little reward for honesty in professional sport. Fairplay awards listed by the sponsors of events mean very little. No fan ever celebrates that trophy. Unfailingly, the teams that finish higher on the fair play finish nearer the bottom on the table that actually counts. With millions at stake it makes little sense to ensure sporting spirit and honesty prevail. Which makes what happened on Sunday something to sit up and take note of.
Leeds United went up against Aston Villa in the English Championship needing a win to stay in the hunt for automatic promotion to the Premier League. They duly took the lead, although in controversial fashion, when Mateusz Klich curled a brilliant opener in the 72nd minute. The problem was, much of the build up and indeed the finish had happened with an Aston Villa player down injured after being fouled and the rest of them asking for the ball to be put out.
Also Read | Caster Semenya vs IAAF: CAS Verdict Will Forever Change Women's Sport
Immediately after the goal, understandably, Villa players engaged in a furious fracas with the Leeds forward, and even the benches got involved. John Terry, Villa's assistant manager, and incensed general-in-command charged towards Leeds manager Marcelo Bielsa waving his finger furiously at the Argentine. Bielsa shooed him away and then ordered his team to give the goal back.
And they did. Right from kick off, Leeds players stood away as Villa took the ball (Leeds centre half, Pontus Jansson didn't seem to take Bielsa's instructions to heart and took a swipe at the forwards as they bore down on goal) and equalised. This was a match that mattered. The game ended 1-1. The consequences could come back to haunt Leeds. And yet, Bielsa did it anyway.
He made it clear in his press conference that he preferred not to win this way. He insisted that the English game was about honesty, and he understood that and therefore didn't want his team to do wrong. His stubbornness had, infuriatingly for some, won out again. There is way to him and a manner in which he always propagates football as being bigger than itself and more often than not his actions speak this out. He fixates on team spirit and discipline, empathises with the worker and this is all borne out in his football. Every player who has ever played under him credits him for not just having changed their football but also their life.
Video | India to Host FIFA Under-17 Women's World Cup; But Do Women Get to Play?
Take the simple and most recent example, of when he took over as Leeds manager at the beginning of the season. One of his first assignments was to make the players feel one with the club. To do so, he found out how much a ticket for a home game at Leeds cost, and how many hours of work a supporter would have to work to earn that money. What the calculations were are unclear, but in the end, he was given the answer three hours. And so, Bielsa called his players together and made them pick up litter in the stadium, to show how privileged they were and how those who came to watch them play laboured to fulfill a passion. It was a move designed to bring a togetherness in the club. And now it is Leeds folklore.
History and statistics may not list Bielsa as a great coach. One Olympic gold and three Argentinian league titles is the kind of return, over a long coaching career, that Jose Mourinho would describe as 'specialising in failure'. As a theorist and philosopher of the game, though, only Johan Cryuff comes close to Bielsa. His quirks, the neck cord on the glasses, the thirteen steps he took to cross the technical area when he was coach of Athletic Bilbao, the sitting on the ice box at Marseille, the intensity of training sessions or the great story of how he drew on his shoes with chalk to show the different ways of kicking a ball and then walked around with the marks afterwards, make him as much caricature as genius. No man though -- since Cruyff, Alf Ramsey and the back four of Brazilian 50s -- has had more of an influence on the way the game is played.
Pep Guardiola marks him as a mentor and inspiration. Mauricio Pochettino credits him for influencing his playing career and his coaching career. Jorge Sampaoli, Diego Simeone, Jurgen Klopp, and almost any manager today who propagates the high pressing technique of the game owes it to Bielsa.
Bielsa's first season of English football has also had its dark bits. The prime example is the crazy spygate controversy earlier this year, where Bielsa's coaching staff were accused of spying on opponents' training sessions by stationing people with binoculars outside the training ground. No rules were broken, but Bielsa's morality was again hurt. He called a press conference and explained, how he never thought of this as illegal and assumed all clubs do it and indeed he has throughout his career. Then, via powerpoint presentation, he explained how he collects the minutest of data on all his opponents (how many formations they have used, how many minutes each formation is used, what player is running how much at what period of the game). Lack of information, for Bielsa, is a stupid reason for failure.
Also Read | Santosh Trophy: Where Indian Football's History and Its Future Reside
That was the most fascinating aspect of his confession. The admission that there might not even be any point to the spying, but that he was doing so forced by a work ethic that left him feeling guilty if he did not.
Back to the gifted equaliser though. There are various debates one can engage on this. The protocols around putting the ball out of play for injury have always been reciprocal and are all about spirit. Furthermore, whereas the 'giving the goal back' was a sporting gesture, in many eyes it seemed patronising. While Leeds (and their fans) are being praised highly for this, the problem is, that now with the bar set in such high profile fashion, almost every manager will be obliged to do the same in similar situations. And such situations arise very regularly in a season of football.
What marks all those men who idolise Bielsa apart from the man himself, though, is their trophy cabinet and their ability to keep adding to it. Regardless of style of play, all of them are unanimous in their admission that winning is important because it gives a validity to what they do. It is tough to imagine a Klopp or a Pochettino 'giving a goal back' in their Champions League ties out of a sense of integrity.
In a time when, across the footballing universe, money and winning are more important than value addition, Bielsa is an aberration. A coach of everything right. He understands how football clubs are representative of a people, a region, a place, a culture. Mes que un club may be Barcelona's motto but it holds true for every club across the world. He also understands how football is more than a game. His coaching style, his honesty and his work ethic all talk of maximum application. Success is important, but not at the cost of honest work. A coach is king, and his community is judged on his actions. No matter what Leeds achieve this season, the memories of this team will live long. Sometimes doing the right thing is more important than doing things right. Even if it means losing out on the Iron Throne. Nikolaj Coster-Waldau gets it.
Get the latest reports & analysis with people's perspective on Protests, movements & deep analytical videos, discussions of the current affairs in your Telegram app. Subscribe to NewsClick's Telegram channel & get Real-Time updates on stories, as they get published on our website.
Subscribe Newsclick On Telegram