Neeraj Chopra, Bajrang Punia and How to and Not to Zero in on an Indian Medal in Tokyo
An injury to Bajrang Punia and the less than ideal training conditions apparently provided to Neeraj Chopra highlight India's ills when it comes to Olympic preparation. It is tough to cast aside the pessimism, but the truth is, India's golden dreams rest on women and men who have made it on their own — despite the system.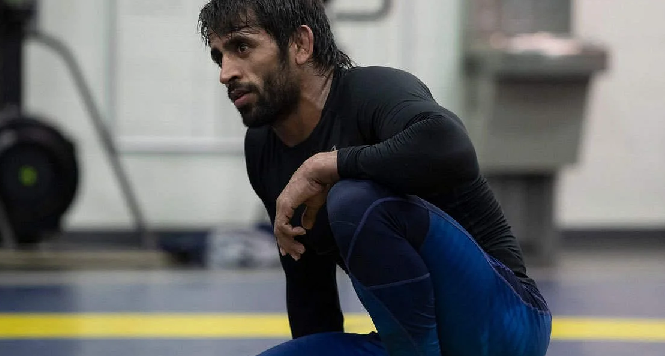 Bajrang Punia, seeded second in the 65kg freestyle wrestling category in Tokyo, suffered a knee injury while competing in the Ali Aliev tournament in Russia (Pics: Bajrang: Twitter - Quint; Neeraj: Twitter-Onmanorama).
These questions are posed with genuine interest and feeling. They have to be. How many medals will India win in Tokyo? Will there be a gold medal?  
Gold is always referred to in singular. It is almost as if the questioner — informed or not, emotionally invested or not — is preconditioned to do that math, just like the psyche of Indian sports community itself: a gold that is all but elusive and if and when we get it, it would only be one. It has, of course, been the precedent too. 
The frequency of the question over the last month has increased. It is thrown at you on platforms and places ranging from the virtual — WhatsApp groups and Twitter — to the real, the neighbourhood park. The only place missing in the list is the office coffee machine. It is 2021, it is still #WFH, and the Olympics at the Japanese capital, originally scheduled for 2020, are less than a month away, from July 23 to August 8 this year.
Also Read | Milkha Singh Retrospective: The Hero The Country Needed, At the Cost Of Others
So how many medals could India possibly manage this time around? If it was directly correlated to popular belief and wishes, considering the overwhelming advantage of numbers we have in the competition that is social media, we may even top the standings. Many believe we will touch 10. When I am faced with this question — considering the rate at which it appears in your face (figuratively and not literally, thank you social distancing) — the first instinct is to say zero. Always. 
Zero is an Indian invention. And the beauty of zero lies in the balance it brings to equations, and how it facilitates solutions to the many problems math deals with. Closer to infinity they say, the problems that are yet to be solved in mathematics. Well, that's more-or-less the state of Indian sport too. 
And the problem begins with how we manage the Olympic cycle, or rather mismanage it. It is not just the woke Indian fan who wakes up to the Olympic squad as the Games approach. The Indian sport machinery comes out of its three year or so stupor around the same time. To be fair, a little earlier seeing as there are qualifying meets et al that come up in the second and third year of the Olympic cycle rather inconveniently. Oh wait, this time they had four years to sleep!
So, how do you plan for medals? 
Neeraj Chopra, India's only hope for a medal from athletics, has recorded the third leading javelin throw of the year in the world. Just that, the throw happened in Patiala in March, and not in a meet where the Europeans he would be vying against in Tokyo, were present. Then again, by sheer distance, Neeraj is still on for a medal, just that his coach, German Uwe Hohn, feels the Sports Authority of India (SAI) and the Athletics Federation of India (AFI), have let their star down.
Also Read | Talent To Burn: Shubho Paul and the Many Who Make Him
Hohn, the only javelin thrower in history to cross the 100 metre mark in competition, elaborated in an interview with the Indian Express that everything was a mess, making it near impossible for an elite athlete to prepare to win a medal in a global meet. From the training venue — Neeraj, along with other athletes, were in Patiala in the height of summer — to the long wait for basic things such as dietary supplements, means the athlete is left with bits and pieces to forge a winning package.
Neeraj has finally made it to Europe and is competing at various Grand Prix meets. He won last week in Sweden but with an underwhelming throw of 80.96 metres — his best this season has been 88.07. That below par performance is possibly due to the conditions at the venue, but the point Hohn is trying to convey with his criticism is that, records notwithstanding, it takes quite a lot to build an athlete for victory at the Olympics, and nothing has been in place for Neeraj.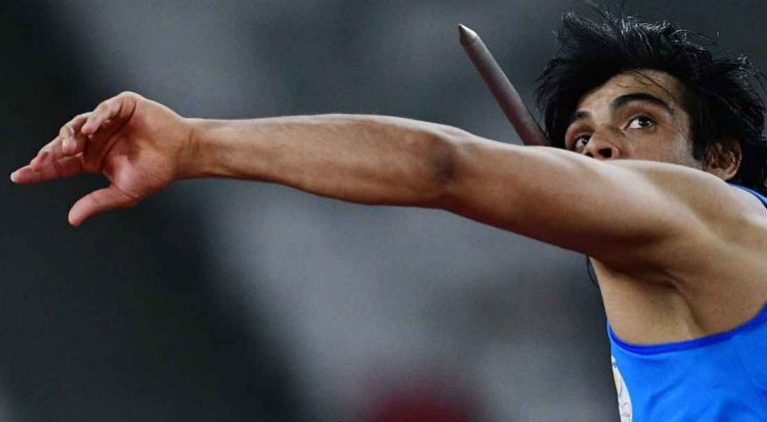 If it is not there for Neeraj — a star in his own right — then we can imagine the plight of the others who have made it after touching the qualifying standards, or squeezing in through last-stop tournaments. They will be in Tokyo to compete, possibly after enduring less than favourable circumstances right from home.    
The plight of Bajrang Punia, India's big medal hope from the mat, is another classic example of how the country has no clue about making champions. 
The 65kg freestyle wrestler, a former World No. 1 and the second seed in his division in Tokyo, was training in Russia — a prolonged stint in Europe under personal coach Shako Bentinidis. And, while competing in the Ali Aliev tournament in Moscow, he injured his knee on Friday (June 25). Bajrang is scheduled to compete in Tokyo on August 6. He has 42 days to recover from what has been termed by the wrestler as a minor niggle, pending the critical 48-hour period, and a scan to ascertain for sure that it is not a ligament tear. 
Also Read | Dingko Singh: Bravery, Brashness & Boxing, A Life Defined By Honest Toil
Bajrang has been training with his group outside of the national team set-up. He has been accorded the privilege considering his stature and also taking into account that it has yielded results. And, like the wrestler himself puts it, his sport is injury prone and these niggles keep happening. So, we can't possibly question the hows and whys in Bajrang picking up an injury since, in all likelihood, his training and schedule were carefully charted. 
You bend, but you should not be breaking. Performance science is all about stretching the limits of an athlete to prime him up for that final push. It is an exact science; it is also a rocket science, quite literally. There are many elements that need to be in place to ensure that this science is always at the disposal of athletes. 
That's the complex part, which we are inclined to believe, was covered by Team Bajrang. What about the basic science, the maxim about not breaking things? Ultimately, performance science is also about ensuring the nuts and bolts of an athlete — both mind and body — don't fall off in the course of that final heave as the Games approach. That's an exact science too but varies from athlete to athlete, and, presumably, personal coaches and teams are meant to understand that threshold and operate within that limit. Team Bajrang seems to have breached it, and that is unpardonable because his coach has been with him for more than three years now. Good enough time to know and understand the athlete, his potential and his limits. 
Neeraj and Bajrang's cases are different. The javelin thrower is egging on and maintaining a course to peak despite the support structure not exactly in place to work toward it. Bajrang, on the other hand, has had his way, and even through lockdown, has not suffered as far as training is concerned. His coach came back to be by his side after the initial lockdown period last year and since then has been working to achieve that goal. A medal. It seems that Bajrang's failure is of execution, Neeraj's issues stem from having nothing in hand to execute but his own enterprise. 
Also Read | Milkha Singh: The Gold He Won Was Not a Medal, But Something Larger and Immortal
And, it is the sickening combination of these two, plus the other infinite issues of Indian sport — ranging from federation politics to lack of planning — that makes you say ZERO.
But again, we have our shooters, young and exiting talent there; PV Sindhu could feature in the medal rounds; Vinesh Phogat and Ravi Dahiya in wrestling; Mary Kom and Amit Panghal in boxing; and of course, Neeraj, and possibly Bajrang too, though a big question mark hangs on the latter. And these prospects — I always elaborate while answering the question on medals — are there despite the system, despite all the ills that plague Indian sport. 
Considering what happens in the system, they should not be there. Their presence absolves a lot of wrongs. That is why the zero is important. It is a beautiful number. It is an unforgiving number too and possibly could help Indian sport solve its issues, like how math solves its problems.
Get the latest reports & analysis with people's perspective on Protests, movements & deep analytical videos, discussions of the current affairs in your Telegram app. Subscribe to NewsClick's Telegram channel & get Real-Time updates on stories, as they get published on our website.
Subscribe Newsclick On Telegram