NIA to Deal With Trafficking: Activists Cry Foul
A new draft law on trafficking presumes India needs a stricter regulatory framework, though what is required is that the existing laws get implemented.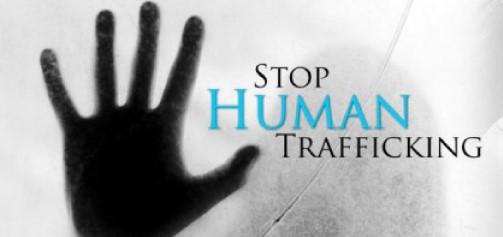 The statistics are horrifying. The Global Slavery Index says that the trafficking of humans for commercial sexual exploitation affects eight million men and women in India. Over 1.2 million girls are engaged in child prostitution, according to the Bachpan Bachao Andolan (BBA). With such large numbers to contend with, the Indian government decided that the existing Immoral Traffic Prevention Act, 1986, does not have enough teeth. So, it has drafted a more comprehensive and hard-hitting law, the Trafficking in Persons (Prevention, Care and Rehabilitation) Bill, 2021 (TPCR). It will get tabled in the ongoing Monsoon Session of Parliament.
The new bill has expanded the definition of trafficking to cover trafficking itself and forced or bonded labour, debt bondage, slavery, servitude and sexual exploitation. It covers massage parlours and spas, travel agencies, circuses and even certain forms of biomedical research.
The new legislation promises swift and timebound relief, rehabilitation, and institutional care for all victims of trafficking. A new category of aggravated trafficking has been introduced, inviting the death penalty and a fine of up to Rs. 30 lakh. Trafficking itself (non-aggravated) can invite a maximum punishment of ten years in jail and a fine of Rs. 1 lakh.
Here, it is worth recalling the United Nations Office on Drugs and Crime defines human trafficking as "the recruitment, transportation, transfer, harbouring or receipt of men, women and children through force, fraud or deception, with the aim of exploiting them for profit." The Indian bill seems to go well beyond this, and therein lies the rub: Investigations into a broad footprint of possible types of trafficking are to be conducted by none other than the National Investigation Agency (NIA). 
Anti-trafficking and child rights activists wonder how the NIA, whose mandate is to investigate terrorism cases, will cope with the trafficking problem. It is not just understaffed to conduct its present work; the agency will have a tough going because of how the new bill defines trafficking. The framework of trafficking has expanded to such an extent that it could incorporate a sizeable segment of India's population. The NIA can conduct raids and rescue operations. Does this mean large sections of the unorganised sector and its workforce will require rescue since many could fall under the category of 'forced' or 'bonded labour'? 
The BBA has said that 1,00,000 children are presently engaged in child labour. Child rights activists warn that ever since the Covid-19 pandemic, this number has climbed. With schools shut for more than 15 months, thousands of children could get included under the definition of trafficking in the new law.
The provisions of the new TPCR are so overarching that they are almost specious. It even says that the Nirbhaya fund, meant to provide justice and rehabilitation to rape victims, will be used by the NIA for its work. The government has burned the midnight oil for three years to come up with this legislation. Shockingly, not once did they consult the stakeholders. When the government shared the bill with the public (with text in English) for comments, the National Network of Sex Workers wrote to Smriti Irani, the Minister of Women and Child Development, that in its present form, the bill could get misused against the people it is supposed to protect.
Their letter says the bill equates victims of trafficking with adults voluntarily engaged in sex work. The sex workers, brothel owners and pimps would get arrested, their movable and immovable assets sealed. Worse, they would get denied anticipatory bail.
A Delhi-based sex worker says, "I am a migrant sex worker. My freedom to move will be affected. If I move from one place to another, I will get locked up as a trafficked victim and be put into an institution." This bill arrives when sex workers have lost their source of livelihood and income, hurtling them into dire poverty. "This law will only increase our exploitation," she says.
The bill appears to conflate trafficking with forced labour and migration. While anyone subjected to forced labour should find recourse in law, the fact that the recruitment and movement for such work is often a result of inducement and false promises will bring migrant workers under the ambit of this bill. All such persons are to be rescued and institutionalised in the name of rehabilitation. But does the NIA have the capacity to do this, and what happens to the existing structures for restoration? These questions are unanswered. 
The thrust of the bill is on institutional rehabilitation. Several activists say this is hardly appropriate, given the experience with shelter homes and the rest of the institutional rehabilitation system. Instead, they say, the thrust should have been on strengthening community networks and encouraging family rehabilitation.
The care homes are quixotically named 'sudhar gruhas' in the new bill. Here, domestic workers, bonded labourers, beggars, sex workers, and surrogate mothers are all designated as trafficked persons.
Tripti Tandon, deputy director at the Lawyer's Collective, says, "The bill has been in the works for three years, but they [the government still] put up an English language draft for public comment. Before the date for public comments expired on 14 July, it appeared on 12 July in the list of business of the Lok Sabha," she says.
Bharti Ali, co-founder, HAQ Centre for Child Rights, opposes the new law too. "We already have laws, be it for trafficking or forced labour or rehabilitation of minors under the Juvenile Justice Act. The ministry should have strengthened these, from the anti-trafficking law to the law dealing with child labour."
The government has set up anti-human trafficking units (AHTUs) in practically every district. A victim could complain in the local thana against trafficking. "It defies logic to call in the hard-pressed NIA to investigate such cases. This is not to say their help should not be taken in cases of inter-country trafficking," Ali says.
The Juvenile Justice Act, 2015, the Protection of Children from Sexual Offences Act, 2012, and section 370 of the Indian Penal Code are sufficient, says Ali. A new law will only create more confusion.
Ali highlights where the confusion arises in the present system: She is a member of a Delhi-based committee on child trafficking headed by the home secretary, a member of an NGO and the secretary in charge of the Women and Child Department's Juvenile Justice Act. "This committee is expected to meet regularly but we have not met even once in the last seven years," says she.
The new legislation is more "victim centric" and focuses more on rehabilitation, says Dr Suresh Kumar, who heads the NGO Centre Direct in Bihar. "Trafficking is a very organised crime and the bill has several provisions to help rescued survivors," he says. Yet, he, too, is wary of associating the NIA with trafficking.
"The objectives of the NIA in this entire operation are unclear. Their role and responsibility are not clearly defined," he points out. "India has over 300 AHTUs that are functioning efficiently. The bill does not mention them. Are these going to be dismantled?" he wonders.
Ali, who has spent over two decades working on children issues, says the new law contradicts the JJ Act, which acts through Child Welfare Committees, assisted by the Special Juvenile Police Units and Child Welfare Officers. "Will all of these get dismantled?" she asks.
Nor does she believe it is in children's best interest to get trafficking crimes investigated by the NIA.
Enakshi Ganguly, co-director and founder of HAQ Centre for Child Rights, worries that the new law will respond to the trafficking problem like the draconian UAPA. "Why should an anti-terror organisation be asked to investigate this [trafficking]? Why should suspects be denied bail? I see this as an assault on civil liberties. How will society accept this?" she wonders.
Ganguly believes the law will affect all sections. "If women are trafficked for domestic work, then under the new law, they can arrest her employer on grounds of 'forced labour'. This presumes that we need a stricter regulatory framework whereas what is required is effective implementation of existing laws," she says.
Shantha Sinha, a former chairperson of the National Commission for Protection of Child Rights (NCPCR), tweeted her view on the bill: "It is so important to bridge the gaps in existing law, work towards its implementation, strengthen the institutions and work on prevention. Bypassing the due process of law in bringing in NIA is risky. Trafficking may go further underground having harmful consequences for children."
However, Sunitha Krishnan, who heads the NGO Prajwala, has supported the bill and said that the NIA already handles trafficking cases. "Our experience has been positive and the trial has started in less than 18 months. In my opinion what is required is to advocate for safe guarding mechanisms to prevent misuse."
Nobel Peace Laureate Kailash Satyarthi believes the Covid-19 pandemic has boosted trafficking and forced labour. He has been pressing the government to pass this law in the current session of Parliament. Satyarthi has often said the new law will allow designated courts to record the victim's statement through video-conferencing, which will be especially helpful in cross-border and interstate trafficking. It will also help keep victims confidential.
Two UN experts have urged the Indian government to revise this new bill claiming that this could harm trafficked individuals. The Special Rapporteur on Trafficking in Persons, Maria Grazia Giammarinaro, and Special Rapporteur on Contemporary Forms of Slavery, Urmila Boola, have said that the bill focuses on trafficking as a crime and ignores the human rights-based and victim-centric approach. They have said that it does not provide adequate protection mechanisms or proper rehabilitation. Most activists feel the government has overemphasised criminalisation by bringing in the NIA. The government must ensure that the most vulnerable citizens—children—do not pay the price for this recourse to over-policing.
The author is a freelance journalist. The views are personal
Get the latest reports & analysis with people's perspective on Protests, movements & deep analytical videos, discussions of the current affairs in your Telegram app. Subscribe to NewsClick's Telegram channel & get Real-Time updates on stories, as they get published on our website.
Subscribe Newsclick On Telegram