Over a Third of Elite Sportswomen In UK Face Online Abuse: BBC Survey
A survey conducted by BBC Sports detailed the kind of abuse and trolling elite sportswomen face on social media. The figure of 30% who responded saying they had faced abuse online is double that from five years ago. Interviews with athletes also detailed the specificity of abuse, from harassment to hacking common among them.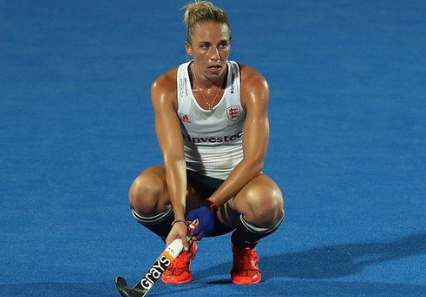 Olympic gold medallist Susannah Townsend whose Instagram account was hacked in 2015 called out for systems to be designed to help sportspersons who face online persecution.
A survey conducted by BBC Sports has brought to light the range of social media abuse elite British sports women have faced over their careers. The survey aimed to get responses from as many as 1,068 women in 39 different sports.
BBC Sport shared the survey with representatives of various sports on an assurance of anonymity. Sports like archery, athletics, badminton, basketball, bobsleigh and skeleton, boccia, boxing, canoeing, climbing, cricket, curling, cycling, darts, equestrian, fencing, football, goalball, golf, gymnastics, hockey, horse racing, judo, motorsport, netball, rugby league, rugby union, sailing, shooting, skateboarding, short-track and figure skating, skiing and snowboarding, squash, surfing, swimming, diving, table tennis, taekwondo, tennis, triathlon, weightlifting were included.
Half the representatives (537 to be exact) returned with responses that highlighted the kind of abuse they face on a daily basis, with over a third saying they have been trolled on social media. 
Also Read | Tokyo 2020: The Wait Begins Now, For a Better Games
This has almost doubled since their last survey, conducted in 2015. In their answers, sports women spoke about a variety of issues they have to fight on a daily basis. Day to day sexism, racism and an ignorance by male coaches on issues they didn't have to deal with like periods and the contraceptive pill were common occurrences.
Harassment and Hacking
The study, while mostly concerned with detailing the kind of abuse sportswomen face on a regular basis, also found the different way in which it takes place. In conversations with a range of sportswomen, BBC sport journalists detailed their experiences with social media. 
"It's just a bit relentless. It sometimes feels a bit like harassment," Wales Rugby Union international Elinor Snowsill, a participant, said in an interview with Becky Grey for BCC Sports. "It's such a strong word but if that person was constantly coming up and reacting to everything you did in real life, it would feel a bit odd."
Snowsill went on to describe the messages she received on social media -- a majority of which come as emojis with heart eyes or blowing kisses. She further went on to say that the messages often read 'very nice', 'looking good'.
"About four years ago, I had one who commented on something that made me think he was near and knew where I was. I had posted and I was in a public place. That did scare me a bit. I blocked him and was quite careful with what I put up," she said.
"It's never women who do it. It feels more threatening because if there ever was a situation where someone took it to the extreme, generally men have more power in a situation than women because they're stronger. It just has that different edge to it.
"What kind of mindset are they in that they would constantly do something without ever getting a response?"
Snowsill's fear of finding a commenter who knew her location and the power that gave them was fully realised by Olympic gold medal-winning hockey player Susannah Townsend's. Townsend's Instagram account was hacked in 2015. 
"I couldn't get into my account. I tried to find it and it said it couldn't find the user. I searched and searched on the GB Women's hockey account to find myself and my name had been changed to 'come in my face'." she told Becky Grey. She recalled the incident and said she couldn't get it taken down for about a week.
She ended up losing a huge number of followers and a lot of her content, but those were the least of what she actually ended up losing out in the process. Townsend described the helplessness and a lack of control as hugely debilitating and awful.
"The thing I struggled with is that I felt like I was fighting this battle to do it myself. No-one knew how to help me. Giving athletes someone they can call if they get hacked or if something goes wrong is quite important," she added.
She further spoke about the hate she received while posting something in favour of the LGBTQ community. "Every time I put #LGBTQ on a post, you get people throwing abuse at you for being gay still. People say: 'God will hate you. You're going to go to hell.' All that stuff is quite common. It's hate stuff. For some people who post that for the first time with that hashtag, then they get that... I can imagine they wouldn't post it again."
This is the third time BBC Sport carried out extensive research on the subject, having first gauged opinions in 2013.
Also Read | Integrity via Harmony: The Cuban Boxing Philosophy That Shaped India
The survey's findings included information about the progress of women sport in the UK and the economic models and perceptions that shape it. It found, for example that 86% (460) of sports women earn less than £30,000 per year from sport -- less than the mean annual gross pay in the United Kingdom in 2019, which was £30,629 according to Office for National Statistics data. 36% of women said they do not find the support from their club/governing body to have a baby and be able to compete and 4% have had abortions to avoid the impact a pregnancy would have on their career. 65% said they had experienced sexism in their sport but only 10% claimed to have reported it.
The most glaring observations though was with regard to the media and the current situation regarding the pandemic. 85% (456 respondents) felt the media did not do enough to promote women's sport but 93% (498) noted that coverage had improved over the past five years. 21% of respondents expressed fears over having to give up sport because of the impact of the coronavirus pandemic.
Get the latest reports & analysis with people's perspective on Protests, movements & deep analytical videos, discussions of the current affairs in your Telegram app. Subscribe to NewsClick's Telegram channel & get Real-Time updates on stories, as they get published on our website.
Subscribe Newsclick On Telegram