R Ashwin and the Uncertain Spin in Indian Cricket Team Selection | On the Ball
The fastest bowler to 300 wickets in Test cricket is no longer an automatic choice for his national team. R Ashwin has been in superb form over the past few months, but his inability to nail down a playing spot in the Indian cricket team's Test XI points towards the absurdity of selection.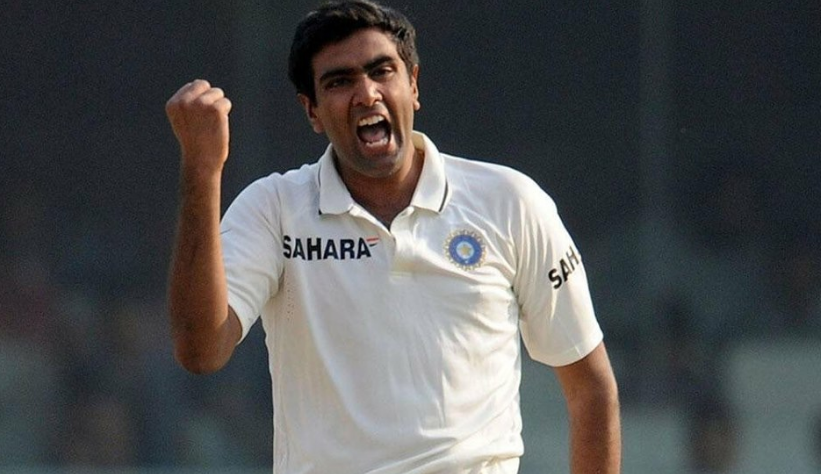 While R Ashwin's strike rate as a bowler has dropped off since 2017, his economy and average have risen up, perhaps pointing to the caution batsmen take when facing him (Pic: R Ashwin FB page).
Sunil Gavaskar was flabbergasted when, despite his extraordinary record in and against the West Indies, the off-spinner could not force his way into the playing eleven for the recent two-Test series in the Caribbean. Anil Kumble, the former national captain and coach, and VVS Laxman, the batting match-winning equivalent of the ace leggie, have since both emphatically positioned him as the best spinner in the country. He is coming off a rich haul of wickets for Nottinghamshire in the English County Championship, with 34 wickets from five games, including four five-wicket hauls. 
Yet, there is no guarantee, come October 2 and the start of India's Test commitments at home, that R Ashwin will line up to tease and torment South Africa's under-cooked batting line-up in a three-match series expected to give further fillip to India's campaign in the inaugural World Test Championship. 
Ashwin's slide down the pecking order has been steady, more than spectacular, exacerbated not so much by diminishing returns as untimely injuries that prevented him from completing two of India's last three overseas tours, in England last summer and in Australia earlier this year. That he plays in only one format internationally hasn't helped his cause either. The one-time ace in the pack is now being considered merely another card in the deck, even though he himself and several others supremely qualified believe he should continue to be the first among equals.
Also Read | Exclusive: Did Gaurav Gill Misrepresent His Achievements to the Arjuna Award Selection Committee?
The quickest in the history of the game to 300 Test wickets will spend a couple of anxious nights in the lead-up to the Visakhapatnam face-off, wondering how prominently he figures in Virat Kohli and Ravi Shastri's scheme of things. Ashwin's injury-induced misfortunes have catapulted Ravindra Jadeja back to the top of the preferences chart when India play only one tweaker overseas. Logically, he should automatically link up with his spin twin when action returns to the home patch, and especially so with Jasprit Bumrah rendered hors de combat. But as we have seen so often in the recent past, logic has often been dumped at the altar of intuition and gut-feel.
In its collective wisdom, the same think-tank has, in the last year and a half, left Cheteshwar Pujara and Ajinkya Rahane out of the team for the odd away Test. Pujara responded by almost single-handedly setting up the historic maiden series triumph in Australia earlier this year, while Rahane rediscovered century-making ways and held the batting together on tricky tracks in the Caribbean last month. The brains trust might take oblique credit for these virtuosos, their pride stung to the quick, bouncing back in splendid fashion, but we all know better, don't we?
Anyway, back to Ashwin, and where he stands. Shastri's cryptic comments earlier this week in an interview to a national daily on Ashwin's status made for interesting reading (if you weren't Ashwin, that is). "Those are tactical things, which I can't speak to you," the head coach said when he was asked why Ashwin was no longer an automatic selection. "You saw in the West Indies what happened, and now you will see the results. Sometimes in cricket nothing is automatic; when automatic fails you need some fuel." Hard as I have tried in the last few days, I just can't understand what that last sentence means.
Given his hyperactive mind and an eye for numbers, Ashwin will be aware of the fact that the last of his 26 five-fors in Test cricket came more than two years back, against Sri Lanka at the SSC ground in Colombo. Since then, 27 bowls have netted him 58 wickets in 14 and a half Tests; his average and economy between August 2017 and now are superior to his career numbers in both categories, though his strike-rate is reasonably less substantial – 58.5 deliveries per wicket in the last 25 months as opposed to 53.7 overall. Six of those Tests have been at home and one in Sri Lanka; in both countries, Ashwin once used to take five in an innings for fun.
Also Read | IAAF World Athletics Preview: Injuries, Mismanagement Leave India's Burden of Success on Relay Quartets
Does it mean batsmen are playing him with greater caution now than previously? That they are keener than before not to allow him success, even if it means putting away attacking scoring options? That Ashwin, always striving to improve and add new strings to his bow, has been forced to work that bit extra for the wickets? And, that this phase has coincided with the emergence of a formidable Bumrah-led pace pack that has left Ashwin with fewer wickets to target than in times gone by, when it wasn't rare to see him operate with the new ball, particularly during the third and fourth innings of a Test in India? 
The emergence of Kuldeep Yadav as a genuine strike-force with the added advantage of left-arm wrist-spin lends a new dimension to the spin dynamics. Kuldeep has only played six Tests since his stirring debut against Australia in Dharamsala in March 2017; among his 24 scalps are two five-wicket hauls, including one in Sydney this January in what remains his last Test appearance. Post that burst of five for 99 in 31.5 overs, Shastri anointed the 24-year-old as India's first-choice spinner overseas, an affirmation that has since gone out the window considering that status was conferred on Jadeja in the Caribbean.
Kuldeep himself has fallen on hard times in the interim. A string of poor performances saw him being jettisoned from the Kolkata Knight Riders side midway through IPL 2019, and his performances at the World Cup subsequently were less than overwhelming. He did take four for 121 for India A against South Africa A in Mysore a little over a week back, but he went at 4.17 in his 29 overs, and among his four victims were Nos. 9 and 10. His state of mind, as much as how the ball is leaving his hand, will be factors worth taking into consideration. Ashwin, a seasoned 33 year old with 65 Test appearances against his name, is less likely to be susceptible to the quicksand of self-doubt and crises of confidence. It would appear an open-and-shut case, but as the old cliché goes, appearances can be deceptive.
Also Read | Mat Finished: A Wrestling Icon's Bout Against Time
There is no denying the value Ashwin the off-spinner – Ashwin the all-rounder, actually – brings. He is tactically sharp, his intellect and acumen second to none. He is not averse to deviating from the norm and trying out new things when the dice isn't rolling kindly. He is not the type to sit back and rest on his not inconsiderable laurels. And even though his batting has fallen off significantly – his last fifty came in the same Test as his last five-for – his strong basics will stand him and the team in good stead in a pickle. 
Indeed, it's grossly unfair that a case must be made out for someone with 342 wickets and four hundreds at the start of an important home season with so much on the line, but then again, that's a reflection both on the depth in Indian cricket and on the vicissitudes of selection that haven't spared the likes of even Kumble and Kapil Dev – India's two highest wicket-takers in Test cricket respectively.
(Kaushik is a veteran cricket writer who has reported on over 100 Tests. He co-authored VVS Laxman's autobiography '281 and Beyond')
Get the latest reports & analysis with people's perspective on Protests, movements & deep analytical videos, discussions of the current affairs in your Telegram app. Subscribe to NewsClick's Telegram channel & get Real-Time updates on stories, as they get published on our website.
Subscribe Newsclick On Telegram