Smaller Online Sellers Write to PMO Over Exploitative Practices of Amazon, Flipkart
The All India Online Vendors' Association has berated the government for its silence and non-responsiveness towards traders' complaints, alleging that control of Indian online retail is being passed on to these two foreign companies.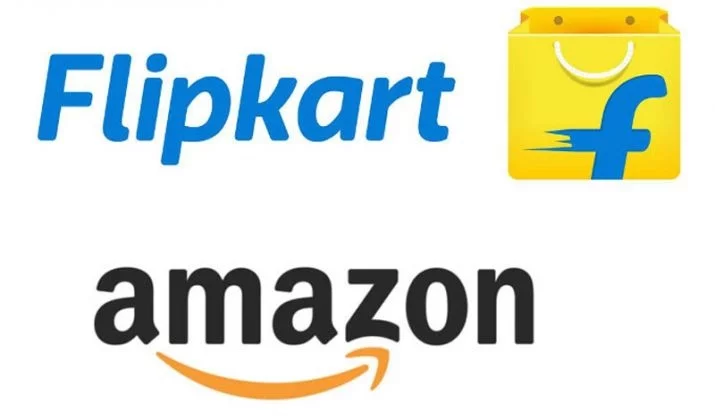 India's small and medium-sized online retailers are angered, after having their pleas and protests fall on deaf ears.
The All India Online Vendors' Association (AIOVA) — a body representing more than 3,500 domestic merchants who sell their goods on online marketplaces like Amazon and Flipkart — has written to the Prime Minister's Office (PMO), demanding intervention against the exploitative practices of these two ecommerce majors.
Several traders' associations have been lodging complaints and staging protests against anti-competitive practices and the preferential treatment meted out to specified large sellers on the platforms Amazon and Flipkart. Such practices that harm smaller sellers also include predatory pricing and deep discounting.
"We are writing to you again after years of lobbying and advocacy regarding rights of sellers selling on ecommerce marketplaces," says the letter.
"It is clear from all our experience that a green signal has been given by the top offices to the marketplaces to carry uncontrolled, unregulated and anti-competitive business while continuously exploiting sellers that we represent."
In fact, associations of traders and retailers, including AIOVA, had even lodged complaints with the Competition Commission of India (CCI). But the country's fair trade regulator not only failed to address their grievances, but even washed its hands off.
As the letter says, "...even CCI has refused to intervene in this sector."
The letter says that the association has been writing to various government offices, including the Commerce & Industry Ministry (CIM), and even the Consumer Affairs Ministry, but did not receive any response.
Read more: Traders Across India Protest Against Walmart-Flipkart Deal, Impending Doom For Indian Retailers
"Current CIM, DIPP (Department of Industrial Policy & Promotion), etc are not responding to our requests for appointments, nor including us in any discussions related to Ecommerce Industry," wrote AIOVA.
The online vendors also pointed out that they had been entirely ignored by the government when it came to discussions regarding drafting an ecommerce policy.
"The Think Tank on Ecommerce Industry was formed and disbanded without our inclusion or representation," the letter says.
"While all offices are hiding behind the sacred "Press Note 3", the specific non-compliance, violation and exploitation of the policy is an open talk yet no investigations, changes or interventions are happening."
Press Note 3 refers to the guidelines and rules for Foreign Direct Investment (FDI) in the ecommerce sector as issued by the Department of Industrial Policy & Promotion in 2016. 
Primarily, Press Note 3 bans FDI in the 'inventory-based' model of e-commerce, but allows 100 per cent FDI under automatic route in the 'marketplace' model.
The 'marketplace' model is when a company only provides an online platform and acts as a facilitator between buyer and seller, while 'inventory-based' model means a company that sells its own inventory of goods online.
Among other rules, for example, Press Note 3 also mandates that the sales volume from a single seller, or its group companies, cannot exceed 25 per cent of the total sales volume — something that these platforms circumvent by way of 'proxy sellers', traders allege.
While these rules are being violated by Amazon and Flipkart under the garb of the 'marketplace', traders have been complaining and protesting against these violations, including the Walmart-Flipkart deal, but authorities have turned a blind eye.
Read more: Walmart-Flipkart Deal: Traders' Body CAIT To Launch 90-Day Nationwide Agitation
Besides the complaints that were lodged with the CCI to no avail, organisations even approached the court — the Delhi High Court on July 30 issued notices to Amazon, Flipkart and the central government, acting on a petition by Telecom Watchdog, a non-governmental organisation, over the violations of the FDI norms. The hearings are ongoing.
Expressing its anger, the AIOVA wrote, "We see current efforts by DIPP and your office as just an appeasement process keeping the real affected parties out of the process while maintaining electoral goals."
"While there are not reliable statistics available, it is clearly evident that entire ecommerce ecosystem has been damaged in last 4 years due to the silence adopted by your office," the association said, adding that the "control of India's Retail market has been passed on to the hands of 2 foreign companies."
Among various domestic traders' and retailers' associations that have raised their voice against Amazon and Flipkart, the Confederation of All India Traders (CAIT), a body traditionally sympathetic to the BJP, has also been protesting.
Speaking to Newsclick on condition of anonymity, a member of AIOVA said, "Marketplaces are doing retail activities and giving discriminatory advantage to some companies."
Talking about the issues faced by smaller online sellers, he added, "Sellers have nowhere to go if the payment or selling privileges are blocked by a marketplace."
"There is an eerie silence from the government regarding our issues. Such ignorance is leading to the downfall of our industry. We hope to see some intervention from the PMO," he said.
Read more: Walmart-Flipkart Deal: Traders To Challenge Competition Commission's Approval
Get the latest reports & analysis with people's perspective on Protests, movements & deep analytical videos, discussions of the current affairs in your Telegram app. Subscribe to NewsClick's Telegram channel & get Real-Time updates on stories, as they get published on our website.
Subscribe Newsclick On Telegram